Join the LOTI team
---
An exciting new opportunity is available for an experienced team administrator to come and support the LOTI team in our programmes and initiatives. 
Visit our application portal to apply.
LOTI is a small but busy and fast-moving team as we work to serve the needs of our local government members. To ensure we can continue to deliver all our activities to the highest standard, we now seek a Team Administrator to provide support across all aspects of our work, from event logistics to social media, and from web content to project management. 
This role presents an opportunity to get exposed to and be involved in a wide range of activities that help London's borough councils on their digital transformation journeys.
Role details
Salary: £30,060

Contract: 2 years fixed term contract, with potential to extend. 

We are happy to consider offering this role as a secondment opportunity.
How to apply
To ensure fairness, your application will be blind reviewed by our hiring team. You'll be invited to consider four scenarios that you could actually face in the role and tell us how you'd respond. We'll mark those answers without knowing who you are. 
The deadline for applications is midday on 20 July 2022
Interviews will be held: W/C 1 August 2022
Visit our application portal to apply.
London Councils
LOTI is hosted by London Councils. London Councils is committed to equality of opportunities. As users of the disability symbol, we guarantee to interview all disabled applicants who meet the minimum criteria for the post. You must have the right to work in the UK. London Councils is unfortunately unable to offer sponsorship visas. Evidence for the right to work in the UK will be requested at the interview stage.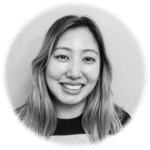 by Polly Kwok
6 July 2022 ·