3 ways for London Boroughs to engage with techUK
---
About techUK
techUK is the trade association that brings together people, companies and organisations to realise the positive outcomes of what digital technology can achieve. With over 940 members (the majority of which are SMEs) across the UK, techUK creates a network for innovation and collaboration across business, government, and public service stakeholders to provide a better future for people, society, the economy, and the planet. 
techUK is also a proud co-publisher of the Local Digital Declaration and is committed to working with public sector partners to fix the plumbing and improve outcomes for people and places through better use of digital and data. 
Engagement with local public services 
techUK is the go-to for public sector partners to engage with a diverse and vibrant group of suppliers from across the tech ecosystem. In membership we have suppliers from across cyber to data analytics to smart technologies to public sector vendors and many more, allowing partners to access the breadth and depth of the tech industry and companies of all sizes.
Early and meaningful market engagement is a key part of our offering for local public services. Whether you are looking to brief the market on an upcoming procurement or better understand what the art of the possible is, there are multiple ways LOTI members can engage with techUK!
How to get involved
Present at an industry briefing.
London Boroughs can grasp the innovation opportunity and maximise the benefits they derive from digital technologies and their suppliers by engaging the industry early.
techUK provides the platform for councils to connect with suppliers of all sizes as part of our series of industry briefings. This can be in the form of providing the market with information about either a digital strategy or ambition so councils can validate thinking/inform a future strategy. Or briefing on an upcoming procurement to ensure a diverse and varied response to a tender and help councils grow their engagement with SMEs. 
It is an opportunity for councils to better understand the latest technological developments and innovations that exist and have constructive conversations with suppliers early to get the most value for their residents.
This can take place virtually or in person at techUK. Last year, techUK hosted the Digital Lambeth and Lambeth Technology team for an industry briefing at techUK which was a great success and led to some constructive conversations and networking. 
Attend or propose a challenge for a future Innovators Network. The Innovators Network is a forum for councils to enable and empower them to connect with innovators to access the latest technologies in a neutral forum to help solve some of the most pressing and common challenges they face. Some of the benefits of joining this network include peer support and best practice from across local government and the tech supplier base, identifying the problem to inform technology, and having a safe space to test and de-risk innovation at a collective level.
For the Care Cap Innovators Network techUK worked with Redbridge council to define the problem and they also presented at the session.
The next Innovators Network focuses on harnessing tech to mitigate climate change risks and meet net zero. It takes place on 07 March, in London and registration is free.
Sign-up for techUK's local public services mailing list
In addition to working directly with councils on supplier engagement events, techUK regularly runs tech events and webinars that are free and open to the public sector. This is on anything from demystifying emerging technologies to supplier speed dating. Be the first to hear about these events by registering on techUK's local public services mailing list.
Get in touch!
Read about our various forms of market engagement and examples of how we have worked with councils in techUK's Local Public Services Innovation: Creating a catalyst for change paper.
If you would like to get involved in any of the above or discuss your supplier engagement requirement email Georgina Maratheftis, Associate Director – Local Public Services at Georgina.maratheftis@techuk.org
This blog post has been written by Georgina Maratheftis, Associate Director, Local Public Services at techUK.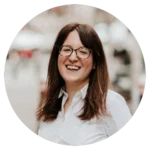 Georgina Maratheftis
24 January 2023 ·