Our progress so far with the Digital Inclusion Innovation Programme
---
LOTI is five months into delivering a two-year programme aiming to tackle digital exclusion in London. In this article I share a few updates on where we've got to and what we plan to do next.
The Digital Inclusion Innovation Programme (DIIP)
---
First, a bit about the DIIP. It's a two-year programme funded by the GLA, delivered by LOTI with a remit for tackling digital exclusion across London. Its ultimate aim is to contribute to the London Recovery Board's Digital Access for All Mission: "Every Londoner to have access to the devices, connectivity, skills and support they need to get online by 2025". Our ambition is that practitioners in every borough have the right skills and knowledge to spot digital inclusion needs and signpost residents to provision that responds to them.
We recognise that we're not the first or only organisation working in this area, so we'd like to build upon existing and develop new relationships with private, public and third sector organisations to design sustainable solutions that work for Londoners and the public sector.
How will we decide what to work on?
---
Whilst the generous sum of £1.362m has been made available to help us design and prototype innovative ideas to help Londoners get online, it is still a limited and time-bound pot so we need to be thoughtful about how and what we spend it on.
We use the following criteria as our guiding star in selecting projects designed with boroughs and other partners from the public, private and third sectors.
1. Aim to achieve outcomes that will substantially benefit digitally excluded Londoners
All projects will seek to be rooted in and address the challenges people are currently facing and may continue to face in accessing digital services. At LOTI, we're always outcomes-focused and any project we work on has a clear outcome statement for the change we want to see as a result of our investment of time, effort and money.
For this programme, this means that projects we work on will contribute to meeting the needs of digitally excluded Londoners for devices, skills, connectivity and support. For areas like connectivity and skills where the GLA plays a more substantial role, we're actively working with relevant teams to ensure alignment.
Our ultimate driver is to work on initiatives that have a real impact on Londoners and borough practitioners who are at the coalface of service delivery.
2. Clearly add value to what already exists
We're aware boroughs, the public and other sectors worked tirelessly during the pandemic and continue to do so, to ensure people are able to conduct their lives online. We're keen to learn from these initiatives and the factors that make them successful so that we can channel our funding into approaches and solutions that augment existing provision.
Project example: Digital Inclusion Research.
3. Build on and create strong evidence through effective design and evaluation
The pandemic shone a light on digital exclusion – a pre-existing issue that's likely to remain and which is unlikely to be fully resolved within the two years of this programme. For this reason, we want to be thoughtful about designing and evaluating projects in a way that creates strong evidence for what works so that others can replicate successful programmes. To do this well, we'll work closely with boroughs and subject matter experts from all sectors.
4. Have a credible route to large-scale adoption and financial sustainability
Designing and testing lots of different ideas and solutions will be at the heart of what we do over the next two years, but we'll invest heavily both in terms of time and effort on initiatives and projects that are easily replicable by other boroughs and which are financially sustainable. We don't want to launch lots of new projects that stop the day the grant runs out.
5. Can act as exemplars for other areas
Innovation is as much about designing novel solutions as it is about using existing tools and approaches in a new and different way – adapting for the new context and set of circumstances. What does this mean for us? Well, many residents face common challenges to getting online, for example, they don't have a (suitable) device, data/connection or skills etc. and although the circumstances in which they find themselves might be different, we'll look to develop approaches and tools that are capable of being adapted/applied to similar contexts.
One example of this is our project in supporting dementia care, where we're seeking to develop hybrid engagement tools and methods for people affected by dementia. These tools will be designed with the users' needs in mind but the principles, and potentially all or some of the technology solutions can be reused or replicated for other vulnerable adults who for whatever reason find themselves isolated and lonely.
Project examples: Digital Inclusion in TA and Supporting Dementia Care
6. Are within our sphere of influence to act
At LOTI we're biased towards action and so our projects will be selected on the basis of our and our boroughs' and key partners' ability to act in order to make the desired change or achieve the desired outcome.
Wave 1 Projects: June – October 2021
---
Over the summer, we initiated activity on the following five projects:
DIIP Wave 1 Projects June October 2021

Project 1: Mapping Digital Exclusion
Status: Ongoing
Idea in a nutshell: Using data and insights from deep user research to build a deeper understanding of the geographical spread and nature of digital exclusion in London.
Why we're working on this project:
What all successful services have in common is that they're designed to address the specific needs of the users of those services. In our context, we need to understand where and why digital exclusion exists across London. We also need to appreciate the characteristics of those excluded and the nature of their need, to target the boroughs' and the programme's resources effectively.
Although a number of deliverables, including an interactive map and bank of digitally excluded personas are now ready to be used, we'll continue to work on this strand of work over the two year period. We'll be iterating the map making it easier for non-data colleagues to interpret the data and adding to the granularity of who is excluded and where they are.
Key deliverables:
London Digital Exclusion Map
London Digital Exclusion Personas
Mapping Digital Exclusion Toolkit
Boroughs involved:
Barnet, Brent, Kensington and Chelsea, Southwark and Westminster
Project 2: Digital Inclusion Research
Status: Complete
Idea in a nutshell: Crowdsourcing case studies and conducting research to
bring to light the range of digital inclusion initiatives in London and their key barriers and success factors.
Why we're working on this project:
Linked to criterion 2 mentioned earlier, exposing the key success factors for successful initiatives will help us avoid duplication of effort and investment. Understanding barriers will help us design approaches that build on the knowledge gained, advance our thinking and propose solutions that address potential pain points. Our crowdsourcing exercise revealed a rich landscape of innovative solutions that boroughs, their third and private sector partners stood up to address local needs. Learning from these has been and will continue to be invaluable.
Key deliverables:
Crowdsourced >100 case studies
Digital Inclusion Research report offering findings and insights into digital inclusion provision in London.
More information on this project is available here.
Boroughs involved:
All boroughs contributed to the crowdsourced list of case studies, which is accessible here.
Project 3: Device Upcycling
Status: Complete
Idea in a nutshell: To help London's public sector organisations upcycle their retired devices (i.e. laptops, tablets and smartphones) to benefit digitally excluded Londoners.
Why we're working on this project:
The pandemic revealed lack of devices to be one of the main contributing factors to people becoming digitally excluded. Our initial research into this area indicated that there was capacity in the public sector to contribute towards meeting the demand for devices, simply by bringing disused devices back into use. One major barrier to organisations doing this, however, is the lack of know-how on how to upcycle devices. This project sought to address this by providing a simple guide to conducting device upcycling.
Key deliverables:
Created a device upcycling process map and identified main pain points.
Created a device upcycling guide.
More information on this project is available here.
Boroughs involved:
Southwark, Brent, Westminster, RBKC and other boroughs that are part of the Pan-London Digital Inclusion Working group led by Southwark.
Project 4: Digital Inclusion in TA
Status: Currently underway, due to complete in December 2021.
Idea in a nutshell: To understand and identify specific interventions that address the needs of digitally excluded individuals and families living in temporary accommodation.
Why we're working on this project:
Firstly, because it will help address the urgent needs of one of London's most vulnerable communities. People living in temporary accommodation are already excluded on many fronts and absolutely depend on getting online to access benefits, apply for work, take part in training and education. By developing a deep understanding of residents' circumstances, the factors that currently prevent them from getting online and what they need to be able to do online, we hope to be able to design interventions that best meet their needs.
Secondly, because we think that the sets of interventions and approaches can apply to other groups of individuals with a similar set of needs and contexts.
Key deliverables:
A report outlining the key findings and insights from an 8-week user and ethnographic research phase, including recommendations for feasible and viable interventions that have the potential to meet those needs.
You can view the latest on this project here.
Boroughs involved:
Camden, Enfield, Hackney, Hounslow, Kensington and Chelsea, Kingston, Redbridge, Richmond, Wandsworth, and Westminster.
Project 5: Supporting Dementia Care
Status: Currently underway due to complete in April 2022
Idea in a nutshell: To co-design and pilot digitally inclusive approaches to providing dementia support by equipping community support groups with the right skills and knowledge.
Why we're working on this project:
The need to work in this area is obvious – people living with dementia were disproportionately affected by Covid in different ways – increased mortality and social isolation.
In addition, we're hoping the technologies and service patterns we develop can be easily replicable and applicable in circumstances where other vulnerable adults with a range of needs may be or become socially isolated.
Key deliverables:
The Helix Centre team, part of Imperial College London, will be working closely with boroughs and dementia support organisations to co-design a set of pilots that enable people affected by dementia to engage with online community support.
You can view the latest on this project here.
Boroughs involved:
Hammersmith and Fulham, Lewisham, Newham, and Westminster.
Plans for the second quarter of DIIP
---
We're taking an agile approach and delivering our work in quarterly sprints. We report to the boroughs on progress on key results for each project and here are our key next phase projects and milestones for the next quarter which ends on 14 January 2022.
Wave 2 Projects: November 2021 – January 2022
---
Project 1: Triage support for digitally excluded residents
Idea in a nutshell: Building on recent work in this area by Hackney and Newham, this project will focus on how to effectively identify digitally excluded residents at their first point of contact with the council and signpost them to available services.
Why we're working on this project:
This project is strategically important to DIIP for two reasons. Firstly, it will move us closer to achieving the overall goal which is that every practitioner in any of the London boroughs is able to triage digital exclusion needs.
The project will also build on the lessons from Hackney and Newham's project in preventing vulnerable residents from reaching crisis, where they tested a link worker model, a digital platform and training to enable frontline workers to have better conversations with residents and signpost them to services.
We'll be testing a slightly different approach, however. By developing a simple, and easy to use list of key questions, we're hoping borough frontline workers will be better able to spot digital inclusion needs even if residents themselves don't explicitly express this as a need at the point of contact with the council.
What we're hoping to achieve:
You'll notice this project consists of two core parts: i) the identification of need and ii) signposting to services, both of which involve significant effort to do well. To deliver tangible results quickly, we're currently scoping the different phases and what can pragmatically be achieved in a six-week period.
At a high level, our intention is to focus on the first part – developing a set of simple and easy to use questions – and we're working closely with colleagues from Havering who've recently been funded by the LGA to undertake a discovery on a similar hypothesis.
Project 2: Supporting the 'Not for me' segment to get online
Idea in a nutshell: Developing ways to support residents who are not interested in getting / being online, also described as the 'Not for me' segment.
Why we're working on this project:
Primarily, to develop ways in which we can persuade and support residents who are reluctant to engage in any online activities. Research by Westminster and RBKC colleagues showed that a third of residents (typically over the age of 65) were not interested in getting online for various reasons. Given the high proportion of these residents, we're keen to test and learn what approaches might be more effective in getting them online.
What we're hoping to achieve:
Current thinking is that a blend of online and offline campaigns highlighting the benefits of being online might be a good first step. We'll also apply the lessons from our 'Supporting dementia care' project which looks at engaging residents of a similar cohort and likely to experience similar issues.
Project 3: Maximising use of Adult Education Budget (AEB) for digital skills
Idea in a nutshell: Enabling boroughs to make better use of AEB for funding digital skills training and support for residents.
Why we're working on this project:
The main reason is the opportunity that more strategic use of AEB presents in helping boroughs meet digital skills funding gaps. We're aware the amount of AEB each borough receives is different and that almost all boroughs will have a need for additional provision in this area. We'd like to use the insights from the persona bank developed by Westminster and RBKC as well as our Digital Inclusion Research to help boroughs make informed decisions about the most effective types of courses/programmes that best meet needs.
What we're hoping to achieve:
Over the next six weeks, we'll first seek to better understand the current AEB provision, and timelines for curriculum planning for the next academic year with a view to exploring the potential use of this fund to meet the demand for digital skills in boroughs.
Project 4: Providing devices
Idea in a nutshell: To maximise the number of devices available to digitally excluded residents by leveraging relationships with boroughs' private and third sector partners.
Why we're working on this project:
Primarily to develop strategies and practical ways in which boroughs can increase the number of devices that can be donated to their residents. Our recent project on device upcycling revealed that many boroughs struggle to upcycle devices.
What we're hoping to achieve:
Meeting the demand for devices is likely to involve a number of different approaches. We'll start by promoting cost effective device procurement initiatives such as the one from LGFL. In addition, we'd like to share key challenges and success factors to innovative approaches boroughs took during the pandemic in sourcing devices from their partners, such as small and corporate businesses, crowdsourcing etc.
Project 5: Using Social Value to support digital inclusion
Idea in a nutshell: Direct the Social Value provisions of contracts to support and directly fund digital inclusion related initiatives.
Why we're working on this project:
Boroughs are not always sure how to make best use of social value to support local digital inclusion initiatives. Whilst they're getting better at specifying the contributions they'd like to see from suppliers, there are still difficulties with ensuring those opportunities are taken up by local residents.
What we're hoping to achieve:
Over the next six weeks, we'll seek to define the outcome and problems further as well as exploring existing technical solutions that might help address the problem.
Project 6: Providing social tariffs
Idea in a nutshell: Combatting data poverty by increasing the visibility and uptake of social value tariffs offered by telcos.
Why we're working on this project:
Lack of connectivity due to data poverty is now well established as one of the key barriers to getting online. Although many telcos offer either social or low cost tariffs, many residents and borough practitioners aren't aware of what and how to access these tariffs. Our main objective is to look at how we might increase the visibility and uptake of these tariffs.
What we're hoping to achieve:
By leveraging relationships with private sector organisations we're hoping to negotiate social tariffs and help councils act as intermediaries to raise awareness amongst digitally excluded Londoners.
For more information on any of the above please contact Genta or Sophie from the LOTI team.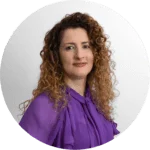 Genta Hajri
23 November 2021 ·