A new service model allowing care and support to exist in abundance
---
Is this title met with excitement or disbelief? Whatever response this title first evokes, readers will have to admit that it certainly is in the realm of possibility; Care and Support can indeed exist in abundance. At Equal Care Co-op, we are developing a new model of home care that seeks to make this possibility a reality for a group of residents and community groups living in Clapton, London.
To help boroughs think differently about social care delivery The London Office of Technology and Innovation (LOTI) offered up to £200k to help boroughs work in collaboration with third and private-sector organisations to design and test innovative approaches for addressing social care challenges in entirely new ways. Our London Circle partnered with Hackney and Southwark Council in a successful bid for £100k to pilot the UK's first Commons-based approach to care, seeking to activate the unrealised potential of grassroots care and support networks at a hyper-local level.
Our London Circle was set up in 2020 to help community groups seed and grow Community Care Circles that can meet local care needs by building their own cooperative care services using our care work platform. In early 2022 the London Circle began working with residents, community organisations, mutual aid and voluntary services that were part of a unique landscape of care and support in Clapton. Over the course of 12 months of community organising focused on enriching this landscape in the interests of local care givers and receivers, The Clapton Care Circle of Equal Care emerged, with a vision of a new service model of care. Until the opportunity presented by LOTI arrived, funding this mission had proved difficult since there are few grants available for the co-production of regulated care. LOTI's Innovation Fund, therefore, presented a rare opportunity for the Clapton Circle to progress from grassroots community organising to grassroots co-production of a care service.
Building, testing and making this new service model scalable encompasses the following activities:
Creating a hyper-local network of community groups capable of building and resourcing five self-managing care teams.

Collaborating with researchers from the COVID & Care research group at LSE to develop an evaluation framework for measuring service outcomes and social impact.

Enhancing our tech platform with features that empower other community groups across the UK to establish their own commons-based care services.

Generating a service specification that local authorities can use to procure commons-based home care services in the future.
It just so happens that we will be piloting this new model in neighbourhoods around Clapton Common, with the support of a place-based community development organisation called Clapton Commons. Could we really have called this new model anything else than a "commons-based" approach?! Successful implementation of this approach will not only transform people's experiences of giving and receiving care but also the current narrative about care. It involves shifting our perspective from viewing care needs as burdens and costs to communities, to perceiving them as assets that can enhance communities when addressed through resilient local networks of care and support. To achieve such an impact, the pilot needs to move beyond the sole focus on problem-solving, as problems often shape the solutions we come up with. By embracing possibilities, we open ourselves up to envisioning entirely new approaches to the challenges we encounter. Care and support can exist in abundance if we design services that allow them to. People's care needs can help strengthen communities when the services that address them are embedded in a local landscape of care and integrated with resilient community support networks. In piloting our commons-based approach to care we will discover the practical, tried and tested solutions that can make these possibilities a reality.
The successful design and development of our platform to facilitate commons-based care will enable other community groups across London and the UK to use cooperatively-owned technology to launch such services in their own neighbourhoods, villages, towns and cities. In helping to realise this model of care at scale, our platform will radically transform a market currently dominated by chain companies lacking innovation, social purpose and accountability into one that truly meets the needs of the community it serves. In this new market, cooperative care providers will be recognised as anchor community organisations fundamental to community resilience and well-being.
This blog post has been written by Luke Tanner, Equal Care Co-op London Circle Founder.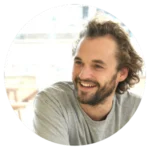 Luke Tanner
26 July 2023 ·