A new way of working – London Borough of Harrow's Digital Twin
---
Challenge
Several business problems at once presented themselves for Harrow including the desire to see how assets sit in the real world and are affected or could affect the environment around them, more frequent refreshes of StreetView imagery with better coverage than currently possible and a push towards remote working as part of COVID but also following COVID with more efficient and modern ways of working.
Solution
After some time looking at developing a solution in house using existing bin lorry cameras it was decided it was not feasible to construct a solution in house due to the poor-quality images and significant time and money costs it would take to set up for something that wasn't of the quality that was expected. As a result Harrow started looking for solutions that already existed instead of developing one from scratch and after some searching and discussions with companies found a company called Cyclomedia who had a large portfolio and proven track record in other countries but had yet to break into the UK market.
Cyclomedia use a patented street-level imagery camera and LiDAR scanner to capture 360o panoramic imagery and a mesh model (a 3D model) of the captured areas allowing imagery to be overlaid on-top of a 3D model, giving the images depth and allowing users to interact with the virtual environment as if it were the real world. This essentially means cm accurate measuring of points, lines, areas and heights from staff's desks. This enabled the coining of the phrase "Digital Twin" as effectively what is provided is a realistic and cm accurate model of the world inside of a digital environment that users can access and engage with.
Outcomes & Benefits
The outcomes and benefits of this could be extensive and the more people at Harrow it is shared with, the more ideas are generated on how the imagery and data can be used to enable staff to make more efficient use of their time and save the Council money. The current state of the digital twin is that it currently has 3 captures in the last 2 years allowing users to go backwards in time as well as being integrated with a number of our GIS datasets such as lamp post locations, HMO locations, adopted highway status, planning applications to enable users to interact with these datasets and the digital twin environment.
The main benefits and outcomes so far have been:
Average of 2,000-3,000 views a month so far with only a limited release to staff (helping save many staff hours visiting sites virtually instead of having to go in person unless necessary)

£15,000 saving from using it to undertake annual review of traffic restriction order signage (an annual saving it will make each year)

Manual Council Tax and Planning checks to look for illegal or unregistered developments that are costing the Council money

Realistic simulation of flooding for Drainage & Networking team to help better prepare and plan flood risk and flood scenarios in the Digital world
Please see examples of the StreetSmart digital twin tool below:
Looking Forward
There are a large number of prospective applications for the tool still to be properly explored and utilised but the number of uses continues to grow, a few examples of what we hope to use this for moving forwards are:
Automated checks on developments to identify illegal dwellings (benefits of potential increase of revenue from illegal or unknown dwellings in an automated way)

Road condition survey status with the company to enable road condition surveys to be conducted through this tool to save the Council money each year (benefits of potential saving of ~£50,000 per year)

Park asset collection to build a reliable dataset of our park assets (benefit of improved data and data accuracy)

Park and green space improvement grants for work to show the before and after the work and measure the affected areas for grant qualification (benefit of improved changes for grants to improve greenspace in Harrow and create a better environment for our residents)

Support the roll out of 5G and electric charging points (benefit of improved awareness of where assets will be situated and cost savings on numerous site visits that would need to be undertaken)
This blog post has been written by Samuel Tizzard, GIS and Data Manager at the London Borough of Harrow Council. The information contained in this post does not constitute endorsement or recommendation by LOTI.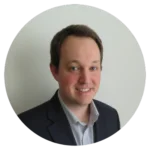 Samuel Tizzard
26 July 2023 ·