A week in the life: Pan-London Information Governance Lead
---
I joined LOTI in October 2022 in the newly created role of Pan-London Information Governance Lead (PLIGL). In honour of Data Protection Day (28 January), I want to share insight into my first three months in post.
First, a thank you to all those who have welcomed me into the role. I've been happy to see how willing people are to engage, and who recognise that data protection is a part of necessary conversations about privacy, transparency, trust and ethics.
We know that collaboration can be hard. LOTI exists to make it sustained and systematic, and overall easier. 
The Pan-London Data Sharing Project has shown a way to improve collaboration; significantly increasing the ease at which we can produce Data Sharing Agreements (DSAs). 
The Role of Pan-London Information Governance Lead
LOTI and the GLA recognised that the lack of overarching information governance (IG) capacity in London wasn't supporting the city's level of ambition for using data. The ability to share data between London's public sector organisations and their key partners is vital if the city is to serve its residents and visitors well. 
LOTI exists to support rapid innovation. My role is to help boroughs, LOTI, and public sector partners to keep the ethics and governance moving at the same pace, so that when we're designing projects and delivering outcomes, we're doing it right.
What I'm here for
I'm an information governance professional so I draft agreements, policies, processes and training material, and advise on compliance with information governance law. 
But more than ever in this role, my job is to bring people together and act as a facilitator between IG colleagues, borough departments and partners. I'm the first port of call for London, national and central government organisations who want to do projects with London boroughs. As an experienced IG practitioner, I'm also available as an adviser for borough IG officers.
My job is to help loosen tensions between what is desired and what is possible, and help reach a position where all parties are happy and our residents are well-served.
I'm on the steering group of Information Governance for London (IGfL), a group of IG professionals at borough councils and other public sector organisations. We meet regularly to discuss projects and share the workload through our working group approach. The group is an excellent way to engage and seek support for pan-London projects.
I enjoy my job. I'm not generally on the frontline for residents, in fact, if I do my job right in protecting privacy, most people will never know that I'm here. But I can feel pleased at the end of the week that I've contributed positively to the safety and well-being of London's residents and visitors.
A Week in the Life
My work has always been a mix of proactive and reactive work. There are many projects and situations that arrive on my (virtual) desk with little notice. My days and weeks are varied, so I wanted to take you with me through a typically non-typical week.
Monday I'm researching the new Serious Violence Duty. I'm aiming to produce a short presentation for my colleagues in (IG) Teams, so they can see the work needed, and so they know what to expect from their departments. I'll also be supporting conversations between boroughs and the police on necessary data sharing.
Later we have a team briefing to finalise plans for the LOTI All Members Day on Tuesday, and I help a borough to get a Director set up to sign a DSA on the Information Sharing Gateway, where we host the pan-London DSAs.
Tuesday I'm at the Westminster Innovation Hub with LOTI Members to hear about the role of digital in delivering financial savings. I help facilitate workshops on Data & Insight, to see what plans Members have for 2023 and where LOTI can help.
Members identify opportunities to borrow and build on others' work or work with each other to accelerate their digital transformation plans. At the end of the day, after great hosting and lunch by Westminster Council, I listen to Eddie, Director of LOTI, present well-received proposals for the future of LOTI.
Wednesday I'm meeting virtually with a representative of the National Police Chiefs Council (NPCC), to see how we can work together. My role is part-funded by the Metropolitan Police and I'm pleased to be invited to join the national NPCC Data Sharing Steering Group, because it means I can help deliver processes, templates and guidance to support public sector collaboration with the police.
I have a call in the afternoon to fine-tune a DSA and associated contract for sharing children's data to support child health activities, including vaccinations. We all know how important this is for overall public health outcomes. 
Thursday Most of the day is about the Serious Violence Duty, where my research from Monday shows its value. I have a prep meeting for a planned workshop for the London Heads of Community Safety on data needs and partnership approaches to meeting the Duty. 
This is followed by a virtual workshop run by a consultancy employed by the Home Office to support councils nationally to prepare for the Duty and improve the maturity of strategies and activities to reduce serious violence.
At the end of the day, I'm in Islington with colleagues from the Department for Levelling Up, Housing and Communities (DLUHC) for a meeting of the borough coordinators for the Supporting Families Programme. I'm reminding the final few boroughs to complete their sign-up to the pan-London DSA for the programme and briefing them on interactions of their work with the Serious Violence Duty. 
Friday It's been a busy week and I have a quieter morning of calls with a couple of colleagues in borough IG teams, who want advice on office moves and data sharing. I review the changes to the LOTI website where Polly, LOTI's Communications and Engagement Manager, has published information on the Pan-London Data Sharing Project.
Our usual LOTI weekly planning meeting and filing some emails finish my afternoon and I'm done for the week.
How to work with me
Your Data Protection Officer (DPO) is there to help so I invite you to make friends with them and your IG team, and see how together, you can improve processes and outcomes for your colleagues, clients and residents.
If you want IG advice on pan-London projects, collaborations, and research activities, or help with pan-London DSAs, you'll find me at victoria.blyth@loti.london. 
If I don't know the answer, I can usually point you to someone who does.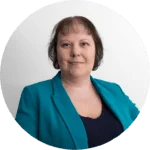 Victoria Blyth
24 January 2023 ·