Announcing LOTI Adult Social Care Innovation Fund recipients
---
We're delighted to announce the two projects LOTI will fund as part of our Adult Social Care Innovation Fund. These are:
We would like to thank all our boroughs and partners who invested the time and effort to apply and put forward strong ideas. 
A quick reminder of why LOTI is interested in testing radical new service models in adult social care.
With increased demand and reduced budgets, Adult Social Care has long been a concern for public sector leaders. Emerging assistive technologies and better digital tools and data have great potential to help support both those who need and provide care. However, evidence from the UK and abroad has shown that in isolation, these sorts of "digital" interventions alone are unlikely to yield the great impact that's so desperately needed in the sector. 
Driven by the challenges in the sector and the appetite from our community, LOTI set out a programme to test the potential of radical new service models to meet care needs. We started this journey with an Innovation Day, held at City Hall on 21 November 2022, where we brought together care professionals from all sectors to think creatively about potential solutions.
New Service Models in Adult Social Care Innovation Fund
The Innovation Day also marked the launch of LOTI's New Service Models in Adult Social Care Innovation Fund, which sought to offer up to £100K each to two projects led by LOTI boroughs and their partners. The reason for holding this open innovation approach was to incentivise the creation of new ideas that we can practically test and evaluate in real-world settings. You can find out more about what we mean by radical new service models in our latest blog article.
Next steps
In the short term, we expect the projects will produce useful lessons for our community. In the medium term, we hope this work will be a foundation stone for unlocking new opportunities for designing new, more cross-sector collaborative services.
Each project is expected to last for up to 12 months, with regular updates shared with the LOTI community. Please get in touch with us at contact@loti.london if you have any questions or would like to find out more.
We were pleased to receive 9 applications, full details of which, can be accessed in this document.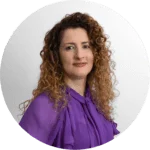 Genta Hajri
22 March 2023 ·