#BarNETZERO: Barnet's journey to achieving Net Zero carbon by 2042
---
One of the three outcome areas of focus for LOTI this year is Net Zero. This month, we speak to Yogita Popat, Barnet Council's Assistant Director for Sustainability about their latest #BarNETZERO campaign, a step towards their journey to become one of London's most sustainable boroughs.
In May 2022, the London Borough of Barnet declared a Climate and Biodiversity Emergency, committing to becoming a Net Zero council by 2030 and a place no later than 2042. This year, Barnet launched its #BarNETZERO campaign, to lay the foundations of our sustainability story here in Barnet and bring communities, residents, and businesses together to achieve this goal.
The #BarNETZERO campaign involves a multi-faceted approach, including the launch of Barnet's first-ever Citizens' Assembly, effective engagement with our community ambassadors, collaboration with suppliers, and innovative solutions to make a significant impact.
One of the key features of the campaign is the launch of a new sustainability brand that draws attention to the climate emergency. This brand sets the campaign apart from traditional sustainability campaigns by using a bold and eye-catching design.
The #BarNETZERO campaign showcases the council's collaborations with suppliers and innovative solutions to make a significant impact. For instance, the installation of 510 electric vehicle charging points across 34 residential streets and the on-site energy centre and largest air source heat pump installation in Europe in the £8bn Brent Cross Town development, providing heating and hot water through renewable energy only.
As one of the largest boroughs in London, Barnet has approximately 155,000 homes and almost 400,000 residents, and we know that residential homes are the biggest contributor (60%) to carbon emissions in the borough.
Barnet is committed to installing retrofit measures to reduce carbon emissions from residential homes, which are the biggest contributors to carbon emissions in the borough. The council is working to provide support to landlords to install retrofit measures such as loft and wall insulation and double glazing. The aim is to bring all properties to an EPC Band C or above. Barnet has already completed a fabric-first retrofit and insulation to properties across the Watling Estate, Burnt Oak, creating warmer homes and reducing energy demand.
In addition to these measures, Barnet has launched its first-ever Citizens' Assembly on climate change, working with Barnet residents on the question of 'What more can we do together to make Barnet more sustainable, now and in the future?' The council has also launched a Young People's Assembly to ensure that the voices of young people are also heard in action planning.
Created together with residents, businesses, and community groups, the campaign delivers engaging, shareable content, a series of short videos, and stakeholder engagement toolkit for our community ambassadors to amplify and encourage further action. The #BarNETZERO campaign has also been promoted through billboards with QR codes to our new web hub, including our new e-bulletin which encourages people to pledge to reduce carbon emissions, as well as prominent bus advertising, ensuring widespread visibility across the borough.
The campaign's success is demonstrated by its ability to achieve an impressive 150k views of its video content across social media, which equates to views from almost 40% of Barnet's population of 400,000 residents. Along with more than 5,000 of the new #BarNETZERO web hub pages.
Furthermore, the project has already begun to add value beyond its initial goals. Middlesex University's PR and Branding department has expressed interest in using BarNET ZERO as a case study for their MA on Place Branding, while community groups have approached the council with partnership ideas as a result.
The campaign has a long-term approach and will continue to evolve as Barnet progresses towards achieving its net zero carbon goal.
Read more on the #BarNETZERO campaign at: engage.barnet.gov.uk/net-zero.
This blog post has been written by Yogita Popat, Assistant Director for Sustainability at London Borough of Barnet.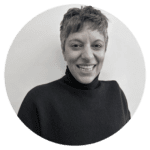 Yogita Popat
3 April 2023 ·