Come and shape the way London shares data!
---
An exciting new opportunity is available for an experienced Information Governance (IG) professional to come and shape the way London approaches IG for city-wide data sharing projects.
LOTI, the Greater London Authority (GLA) and Metropolitan Police Service (MPS) are establishing a new role of Pan-London Information Governance Lead to support the flow of information between organisations to ensure critical public services can function and to enable service innovations that benefit Londoners. The subject matter of data sharing projects will be wide and varied, including those that aim to address challenges in crime and disorder, homelessness, community safety, social care, health and environment, to name just a few.
The role will sit within the LOTI team and work closely with the Information Governance for London group (IGfL), which represents IG leads from across all London boroughs.
Why do we need this role?
Over the past three years, LOTI has been working with boroughs to break down the barriers to effective data sharing. Such data sharing is absolutely vital given that the problems and opportunities affecting Londoners do not neatly confine themselves to local government boundaries. We cannot treat London like a 33-piece jigsaw puzzle where each borough has its own data, but no one can put the pieces together, take a step back and see what the big picture shows.
Data sharing, conducted in a legal, ethical, secure and appropriate manner can enable organisations to:
Protect and support citizens by sharing information in a timely manner for emergency incidents, crime prevention, community safety and safeguarding.
Design and deliver better public services by informing decisions, targeting resources and coordinating actions.
Improve policymaking by ensuring policies are based on evidence of what does and does not work.
Provide greater accountability by publishing data that makes their work more transparent.
Encourage innovation by releasing data that allows them and others to create useful products and services.
Increase knowledge and access by sharing data about London, its places, opportunities and people.
Build public trust by establishing consistent and transparent methods for how personal data is collected, shared and used.
Effective Information Governance is a vital enabler for all these things. And of course, data sharing does not merely need to take place between boroughs. Many services depend on data flowing between other organisations in the public, third and private sectors. We're delighted to be co-funding this role alongside the GLA and MPS who all recognise the need to have the IG capacity and expertise available to ensure organisations can use data to its full potential in improving life for Londoners.
Role details
Salary: £52,573
Contract: 2 years fixed. A decision to make the role permanent will be made after the first 18 months.
We are happy to consider offering this role as a secondment opportunity.
How to apply
To ensure fairness, your application will be blind reviewed by our hiring team. You'll be invited to consider four scenarios that you could actually face in the role and tell us how you'd respond. We'll mark those answers without knowing who you are. You'll be asked to provide a CV, but we will only view this after selecting the top-scoring candidates for interview.
The deadline for applications is midday on 6 July 2022
Interviews will be held on: 12 and 13 July 2022
London Councils
LOTI is hosted by London Councils. London Councils is committed to equality of opportunities. As users of the disability symbol, we guarantee to interview all disabled applicants who meet the minimum criteria for the post. You must have the right to work in the UK. London Councils is unfortunately unable to offer sponsorship visas. Evidence for the right to work in the UK will be requested at the interview stage.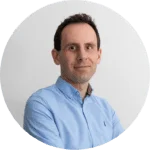 Eddie Copeland
22 June 2022 ·