Wanted: LOTI Comms & Engagement Manager
---
LOTI is delighted to announce that applications are now open to join our team as Communications and Engagement Manager.
Interested? Find all the details below:
About LOTI
---
The London Office of Technology and Innovation (LOTI) is a fast-moving city innovation unit. We specialise in helping boroughs work together to bring the best of digital and data innovation to improve public services and outcomes for Londoners. We're funded by our core membership of 19 London boroughs, the GLA and London Councils. LOTI is committed to working in the open. Read about our work and progress on this website.
Key Details
---
Grade: Band E
Salary: £51,669
Location: London and remote
Contract type: Permanent
Why we need this role
---
The LOTI community is a productive one, yet we cannot achieve the impact we want to make alone. We need a strong brand and clear communications that explain the purpose of our work and inspire people to act. We need strong partnerships and engagement with groups and organisations who can help inform and strengthen our activities. We need to raise awareness within key communities from city leaders to front line workers that digital, technology and data are deeply relevant to achieving the goals they care about. And we need to understand who else is working in our field to ensure we direct boroughs to the best available support and avoid duplicating work that's been done elsewhere.
About the team
---
With the appointment of this role, the LOTI team will be made up of six people. While small, LOTI can draw on the time, ideas and energy of dozens of people from across our members. We are committed to being a high performing team, constantly reviewing, learning and adapting our ways of working, and operating in a high-challenge, high-support culture.
Principal responsibilities
---
Reporting to the Director of LOTI, lead on our communications and engagement activities. You'll help us share our progress, lessons learned and future plans, and encourage feedback and conversation.
Build LOTI's brand identity and tailor our narrative and engagement approach for different audiences, in partnership with London Councils' communications team, for use in press releases, presentations, website content and other comms channels.
Identify, build and maintain mutually beneficial relationships and partnerships with groups and organisations that can help inform and strengthen the delivery of LOTI's overall strategy and our specific projects and initiatives.
Help the team build strong and thriving communities of practice across our member organisations to share knowledge and ideas.
Lead on the design and management of LOTI's external-facing events, focusing on making them high quality and inclusive experiences.
Help fulfil LOTI's commitment to transparency: sharing our work and the resources we create, while ensuring they are accessible (clear language, concise and navigable) and in keeping with LOTI's high standards (visually appealing, on-brand and consistent).
Coordinate the design of campaigns where boroughs want LOTI to speak on their behalf to influence other organisations, for example, central government departments and technology suppliers.
Represent LOTI at relevant external meetings and forums in support of our agenda.
Person specification
---
Our ideal candidate will:
Be a people person! Thriving on meeting and developing productive working relationships with new people and organisations. You'll have strong interpersonal skills, with an emphasis on diplomacy and empathy.
Excel at identifying the key message: writing and communicating content clearly and concisely in a way that is engaging and accessible to different audiences.
Be able to think creatively about how communications and engagement can help deliver an organisation's goals.
Enjoy creating and managing content for websites, presentations, social media and other digital channels.
Have experience in designing and running events and workshops.
Enjoy problem-solving in new, complex and sometimes ambiguous environments where both creativity and pragmatism are required.
Be comfortable working flexibly to meet the evolving needs of a small and fast-moving team, managing a mixed and varied workload, and responding to a range of stakeholders.
Be committed to constantly learning.
Hybrid working
---
The nature of LOTI's activities is such that we can conduct much of our work remotely. Regular in-person time with the team and other London Councils' colleagues will be scheduled in compliance with the latest government guidelines. We currently envisage that one day a fortnight will be spent together in the office, but the timing and frequency will be discussed and agreed upon with the team based on the needs of our members and London Councils' policies.
How to apply
---
To ensure fairness, your application will be blind reviewed by our hiring team. You won't need a CV to apply for this job. Instead, you'll be invited to consider four scenarios that you could actually face in the role and tell us how you'd respond. Applications should be completed by midday on Monday 11 October.
Candidates with the highest scores from the Be Applied applications will be invited to an online interview on Tuesday 19 October.
How to find out more
---
If you're interested in the role but would first like to understand a bit more about what LOTI does and how we work, you're welcome to drop in for one of two informal webinars –  register at the links below. These webinars will not cover any detail of how to respond to the application questions and no candidate will be at a disadvantage if they cannot attend. Any answers given to questions posed by attendees to the webinars will be written up and shared on this blog.
Webinar Tuesday 28 September, 5-6pm
Webinar Wednesday 29 September, 8:30am-9:30am
Thanks for your interest in this role. Good Luck!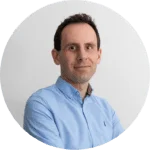 Eddie Copeland
20 September 2021 ·