35 guides, toolkits and templates developed by the LOTI community
---
LOTI is committed to working in the open. Here's a list of some of the key guides, toolkits and templates we've co-created with our community for anyone to use. You can find all of them on our resources page.
Have you tried any of them out? Please let us know how you got on and how they can be improved!
Assistive Technology (AT)
---
1 – Assistive Technology Case Study Library – A searchable database of more than 120 case studies on the use of Assistive Technology.
2 – Assistive Technology Research Report – Research to help boroughs better understand the breadth and quality of existing AT case studies.
3 – Amazon Echo Pilot: A Case Study from Greenwich – A case study of an Amazon Echo Show 8 AT pilot undertaken by Greenwich and funded by LOTI.
4 – Connecting People Remotely – an Assistive Technology Case Study – A case study of a Connecting People Remotely AT pilot undertaken by Hackney and funded by LOTI.
5 – Guide to councils' powers to fund digital access for disabled people – A flow diagram and explanatory note outlining local authorities' duties and powers to fund the provision of digital access for people living with disabilities.
6 – Assistive Technology User Agreement Template – A plain English user agreement for use in AT trials.
7 – Research on use of Smart Water Bottles in Care Homes – Research on the use of smart water bottles to improve hydration and help reduce hospital admissions of care home residents.
8 – Assistive Technology Results Template – a template covering the core information that boroughs should record from AT trials to ensure they capture evidence to inform others' work.
9 – Guide to Designing and Evaluating AT Pilots – A guide to help design and deliver AT projects while applying a consistent methodology for evaluating results.
10 – Framework for the Design and Evaluation of AT Trials – Framework for applying LOTI's Outcomes-Based Methodology to the design and evaluation of AT trials.
Data Collaboration
---
11 – LOTI outcomes-based methodology for data projects – an overview of LOTI's methodology for data projects.
12 – How to Establish A Data Ethics Governance Board – A collection of resources on the data ethics processes used by Brent Council, the Essex Centre for Data Analytics and Transport for London.
13 – Data Quality: Why it Matters and How to Improve It – A guide to help council data teams, IT teams and service staff have better conversations about data quality, why it matters, and where and how to improve it.
14 – How to Use the London DataStore for Data Collaboration Projects – A guide to using the London DataStore for sharing data securely and privately across organisations in London.
15 – Dapian – Data Privacy Impact Assessment tool – An online tool for creating Data Privacy Impact Assessments (DPIAs), cofunded by LOTI.
16 – 7 Step Framework for Information Governance – A framework for understanding the actions, roles and tools needed at each stage of the Information Governance process for data collaboration projects.
Digital Apprentices
---
17 – Digital Apprenticeships Playbook – A guide developed by Hackney and LOTI on how to design and run a successful digital apprenticeship programme.
Digital Democracy
---
18 – Using digital democracy tools to engage residents – A guide exploring how councils can use digital tools and methods to better involve local residents in the decisions and services that affect their lives.
19 – Making online committee meetings accessible to the public – a guide explaining how to use Microsoft and Google products to conduct committee meetings online, with a public live stream and Q&A.
Digital Inclusion
---
20 – London Digital Exclusion Map – A map that uses publicly available data sets to identify wards that have specific factors related to digital exclusion. Developed with Barnet, Brent, Kensington and Chelsea, Southwark and Westminster.
21 – London Digital Exclusion Personas – A pack of 24 personas designed to aid better understanding of the needs, experiences and barriers of digitally excluded people. The work builds research carried out at Westminster and tested and validated across four other inner and outer London boroughs.
22 – Mapping Digital Exclusion Toolkit – A guide to using the London Digital Exclusion Map and Personas.
23 – Digital Inclusion Case Study Library – A searchable database of 28 international and more than 100 London case studies on digital inclusion initiatives.
Effective Meetings
---
24 – How to Design Inclusive Online Meetings, Workshops and Events – A guide on how to design and run online meetings, workshops and events that are accessible and inclusive.
25 – How to run video conference meetings safely and securely – A guide to running video conference meetings safely and securely, based on advice created by Brent and Lambeth.
26 – Video conferencing platform security comparison – A side-by-side security and data privacy comparison of Google Meet, Zoom and Microsoft Teams.
Innovation in Procurement
---
27 – Innovation in Procurement Toolkit – A toolkit, developed with PUBLIC, to equip boroughs with the knowledge, guidance, resources and functional tools needed to achieve more innovative purchasing outcomes when buying technology products, services and support.
28 – Tender Wording for Data Access and API Requirements – Suggested wording to be included in technology tenders to set clear expectations with suppliers about data access and API requirements.
29 – Housing Tech Innovation and Best Practice in the UK Public Sector – Desk-based research on the different methods of HousingTech innovation and best practice being used across the UK public sector.
30 – Housing Tech Supplier Landscape Research – A summary of technology providers whose products align with the functional specification for a Housing Management Solution.
31 – Housing Services IT procurement specification and templates – A collection of three reusable guides and templates to help councils procure Housing Management Services IT systems. Includes an Outcomes-based Tender Specification; Tender Evaluation Guidance and Route to Market Guidance.
LOTI Methodology
---
32 – LOTI outcomes-based methodology – an overview of LOTI's outcomes-based methodology, which is used across all LOTI projects.
New Service Models
---
33 – Preventing Residents from Reaching Crisis Toolkit – A toolkit on the methods and tools developed by Hackney and Newham to prevent residents from reaching crisis. These include conducting frontline staff-led training, hosting reflective peer support sessions, developing a digital referral tool for customer service staff and piloting a Link Worker model.
34 – Community Insights Projects – User Guide – A guide to running projects that bring together VCS and council staff to use quantitative and qualitative data to deliver better support to residents and address shared blindspots. Developed with Camden and FutureGov.
Smart Cities
---
35 – LOTI Guide to Designing Smart City Projects – A guide to designing smart city projects that are outcomes-focused and embed trust, ethics and security as foundational principles.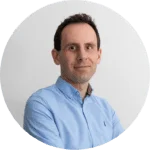 Eddie Copeland
9 November 2021 ·