How did the Pan-London DSA project come to be?
---
The Pan-London Data Sharing Agreements (DSA) project began at the end of 2020 with the desired outcome of a DSA with the Metropolitan Police that all London Boroughs would agree to sign. Historically, there was no coordinating force across London for data sharing and although some groups worked together, succeeding with an agreed DSA across so many partners was a struggle. 
 Some of the problems included: 
Pan-London organisations had 33 creation and approval processes for any DSA (for one with each borough and the City of London).

Relevant professionals were missed when deciding on data sharing and drafting an agreement.

It took years in some cases to approve a DSA. By the time an agreement was in place, it was time to start the review process.

Staff with fewer data sharing experience felt less confident drafting or agreeing on a DSA.

Frustration and confusion occurred, with too many parties involved and delays to completion.

Organisations had preferences for the structure and branding of a DSA which delayed or halted creation.
 The Pan-London Data Sharing Project began with the ambition to create one DSA for London, for the purpose of Multi-Agency Safeguarding of Children.
 To achieve this, the London Safeguarding Children Partnership Board and the Information Governance for London group (IGfL) created a working group approach [link to doc]. This accomplished a finished agreement in 3 months, with less combined officer time required. Following this, IGfL began working with the police on several core DSAs that cover areas of statutory responsibility for the police and councils.
 Project Success
There were issues and successes, both of which led to the development of a role for a central coordinator.
Issues 
It was sometimes difficult to get people to volunteer to be a participant in a working group.

Leadership of the project took considerable time.

There were some knowledge gaps among participants.

Progress on some DSAs slowed without a coordinating force to seek progress checks and mediate issues.
However, the working group approach allowed for:
Less officer time being needed overall

A balance between enough professional input to achieve the objective, while reducing the total number of people involved and the amount of duplicate or contradictory comments.

Improved experience and knowledge of data sharing processes for some IG officers.

An improved collaborative relationship between the Metropolitan Police and London Boroughs.
The project worked on steps 4 and 5 of the LOTI 7-Step Information Governance Process, which had previously been developed with IGfL.
 The success of this approach over the next year prompted the trial in January 2022 of a 3-month, co-funded, part-time role to complete in-progress DSAs more quickly. The success of this role, and other drivers from London, led to the creation of London's first Pan-London Information Governance Lead (PLIGL). This role sits within LOTI, funded by London Councils, the Metropolitan Police, and the GLA. Leading the creation and review of pan-London DSAs is part of the role's responsibilities.
 The project was also successful in raising the profile of IGfL as a peer body that can positively influence change, and in improving recognition of the need to ensure that information governance is incorporated early in projects.
To find out the latest updates from about the Pan-London DSA project, visit the project page.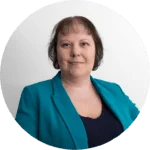 Victoria Blyth
6 January 2023 ·