How good information governance allows big things to happen in London
---
LOTI has worked on several projects with Social Finance recently so we've joined forces to explain how good information governance has positively impacted those projects.
Tom Rintoul (Director, Data & Digital, Social Finance)
Having helped to get several large and complex data sharing programmes off the ground, my team are often approached by people trying to do something new. Their main question is usually 'What about GDPR? How would we get approval for the information governance (IG)?'.
In London the answer is increasingly, 'that's actually easier than you'd think, and you probably don't need my help'.
How is the way IG is done in London an enabler?
IGfL Exists. Information Governance for London is a peer group of IG officers across 32 London Boroughs and the City of London. IGfL provides the forum and the standards for IG managers to make decisions together. Ranisha Dhamu (Cyber and Compliance Manager for Shared Technology Services), its chair, is an absolute god-send for London – someone who links new people into the community, and manages to get everyone to believe in what they can do through collective action.
Collective scrutiny is the norm. For pan-London work, they don't write 33 Data Protection Impact Assessments (DPIAs) or Data Sharing Agreements (DSAs), they write a single one and everyone uses it. Further, they tend to have 3-5 of the boroughs to lead scrutiny of the proposal and draft the documents through a working group. By using pre-agreed templates and approaches, the working group structure allows the other boroughs to trust that everything produced is fit for purpose. Much more efficient than dozens of people having their say. The last agreement I worked on with them had its scrutiny phase complete in 20 days (and was just 45 days in total from concept to signing) despite involving 30 of the boroughs and having some tricky issues to agree. Impossible without the system of delegating the leadership to the working group.
Victoria exists. Victoria is the Pan-London Information Governance Lead, based at LOTI, and she's an IG Manager dedicated to supporting pan-London projects and institutions. I can write this and she probably can't, but it makes all the difference in the world to have someone in the system who has the time and expertise to lead on pan-London projects, and who is respected by the borough-based teams to give a steer on complex or controversial issues. Investing in her role (thank you LOTI, MOPAC, and Met Police) has given some real oomph to pan-London data sharing and IG.
My projects have been happy beneficiaries of this abundance – not something you get to say very often when working in public services.
Over to Victoria to talk about what makes all that work…
Those 42 days were a challenging timescale for a complex project, but it shows what can be achieved when dedicated professionals work together. I was delighted with the emphasis that the external funders placed on IG. I also appreciated the commitment of the project team to IG, such as through employing Social Finance to deliver a full IG review between the pilot and expansion phases.
So how can good IG benefit your work? 
Completing the information governance for a project is part of your statutory duties, but it's also a positive opportunity for improvement; for the project and for your work more widely. 
Your IG team will help you to:
more clearly define your goals and the route to achieve them.

identify if there is something in existence you can build on.

more quickly identify areas of greater concern or differences of approach among partners.

improve your confidence in knowing what you can do with personal data.

focus on the most ethical approaches to your project ambitions.

build trust with the other partners.

ensure the security of the data.

identify how you tell individuals what you're doing with their data.

plan for the future in scaling up the service or turning a pilot into business as usual.
And perhaps most importantly to you, your IG team helps you take care of the compliance so you can focus on getting people excited about the benefits; whether residents, politicians or funders.
Your part
I ask project sponsors to approach the IG team early in the initial scoping process, such as when writing a funding bid or tender. That gives your IG team the time to help you define and justify the data use, identify and mitigate risks, and put you in the best place to achieve your proposed benefits.
For IG officers, our share of the relationship is to approach projects openly and with a focus on what can be done to get the project approved. Try to advise on what is possible, and don't stop the conversation at what isn't. 
Added Value
In the project to develop a Strategic Insights Tool for Rough Sleeping, we delivered a resource that included advice that the smaller organisations, charities and support providers, could use to review their existing processes. 
That extra step, only possible through the availability of the Pan-London Information Governance Lead role, was a successful action that will improve that organisation's compliance and aid future collaboration.
"For us at the Single Homeless Project, having access to the detailed resources, sound legal advice and support that was provided by the IG Lead for LOTI really gave us confidence and assurance to make the necessary changes to our policy and privacy notices, be part of the SITRS pilot and also be in a far more robust IG position for all future research partnerships and projects. Invaluable."
How can you benefit from IG as an enabler?
Invest
Fund your IG team adequately.

Ensure your project plan has adequate time and resources for completing DPIAs and other IG activities.

Consider employing additional specialists to help with big projects.
Relationships
Promote a learning culture in your organisation.

Recognise the importance of professional expertise.

Introduce your IG people to those of your partners.
Behaviour
Assume good intentions.

Give adequate notice and respect the time that is needed to do the work.

Set clear, achievable deadlines and meet them.

Say thank you for a job well done.
More information on the pan-London working group approach.
This blog post has been written by Tom Rintoul, Director – Data & Digital at Social Finance, and Victoria Blyth, Pan-London Information Governance Lead at LOTI.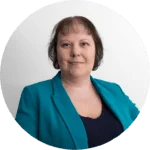 Victoria Blyth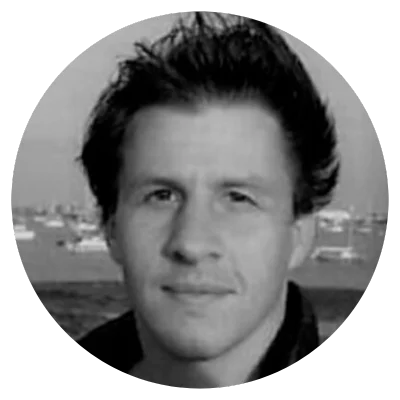 Tom Rintoul
18 September 2023 ·