How to get involved in Get Online London: London's new Digital Inclusion service
---
What is the Digital Inclusion Service?
The Mayor of London, London Office of Technology & Innovation (LOTI) and Good Things Foundation (GTF) are working together to deliver Get Online London, the first-ever London Digital Inclusion service: a sustainable solution to tackle digital exclusion, supporting the delivery of giving offline Londoners access to upcycled devices, free mobile connectivity and digital skills, though local community partners and libraries.
The core elements include:
A new 'Device Bank' for London

– With the aim of providing appropriate devices to Londoners who need them. Creating this pool of devices and equipment will heavily rely on donations from our private and public sector partner organisations. There are no costs involved for the organisations wishing to donate devices. This will also support the circular economy, reducing e-waste as well as having a positive social impact.

A National Databank

–

Londoners will have access to Good Things Foundation's

National Databank

, which will provide free mobile connectivity. 

Growing the London Online Centres Network – This is the London network of VCS and community organisations that will lead in distributing the devices and data to the people they support. We'll expand and build on the existing network of online centres GTF has developed to ensure every Londoner has access to the service offer.
How can I get involved?
Visit the new Get Online London webpage for more information.
To stay updated, please join the LOTI Digital Inclusion community on Basecamp. We will work in the open, so we will keep you updated every step of the way.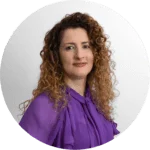 Genta Hajri
27 June 2022 ·