In conversation with Haringey: Why LOTI?
---
In this blog, Eddie Copeland, Director of LOTI, speaks to Nathan Pierce, Assistant Director of Digital and Change at Haringey Council about becoming a member of LOTI and the plans ahead.
Eddie: Hi Nathan, tell us a bit about yourself and your career to date in local government.
Nathan: Thanks, Eddie. I am the Assistant Director (AD) for Digital and Change at the London Borough of Haringey. In this role, I look after digital, ICT and the change and transformation functions for the borough. It's a really interesting and challenging role that combines delivery and strategic leadership and puts me at the centre of how the council functions and delivers for its residents.
Eddie: What made you decide to join LOTI?
Nathan: I am a big fan of LOTI and was involved in its early stages of development when I was leading the Smart London Team at the Greater London Authority (GLA), and have been involved as a borough lead for other councils previously. London boroughs coming together to share digital challenges and learn from each other is incredibly valuable. The online resources have grown and developed into a really useful repository of information and I also like the way I can get staff across my team involved – it's not just a resource for Chief Information Officers (CIOs).
Eddie: What areas of LOTI's work interest you the most in Haringey?
Nathan: All of it, to be honest. But there are a few areas I will want to explore straight away. Digital inclusion is important for Haringey moving forward, and we will be looking to learn and develop what has been done elsewhere. Recruitment is difficult for everyone in this sector, so I will draw on LOTI's resources here. And also I want to use LOTI as a resource to develop my team, introducing them to ways of working from multiple other authorities and new solutions and methods, which we can steal and bring back to Haringey.
Eddie: One of the major strengths of the LOTI community is that each borough can share different experiences and advice based on the areas they've explored. What do you think other boroughs can learn from Haringey?
Nathan: Haringey has done some amazing work recently on improving its management of projects, at all levels across all departments, through a single platform (monday.com). The information that has been collected and standardised allows us to get a much better grip on project activity and performance across the organisation, much better than I have seen elsewhere. It is still early days but something we would be happy to share.
Eddie: What are your key priorities for the next year and how do you hope being part of the LOTI community will help?
Next year our priorities are to improve the residents' online experience and increase the amount of self-service we can provide, support the organisation to become more productive, improve how we use data to drive service improvements to start doing more to develop solutions in-house. We can learn from LOTI in all of these areas and avoid starting from scratch when we don't have to.
To find out more about LOTI and our members, visit our About us page.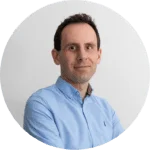 Eddie Copeland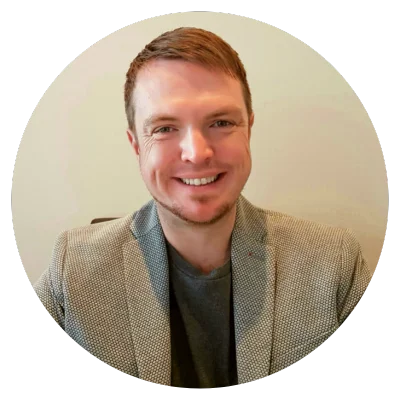 Nathan Pierce
20 October 2023 ·