What does an innovative office in London look like?
---
LOTI brought 32 officers from 21 boroughs on a tour of four of the most innovative offices and organisations in London, selected from different sectors and each bringing unique insights, all thinking about the future of work. The main purpose of the day was to reveal what that future of work might look like for boroughs, to bring the sort of learnings that can only be had when you really feel and experience it physically, especially when it relates to office buildings. The second purpose, of course, was being able to connect and build relationships with colleagues working on the same topics, sharing learnings and good practice and sewing the seeds for collaboration.
Camden Council
Starting the day at Camden Council was a great choice: a central location, and an organisation where they are not just thinking hard about what they want their future workplace to look like, but are actually experimenting and trying things out. Our hosts, Olly Birrell and Tariq Khan, kicked off the day, describing how Camden Council were really taking that testing and learning approach forwards in shaping their offices and the technology that is foundational to the future of work.
In guided tour groups, we were able to see their Microsoft Surface Hubs in practice, which allow for collaboration around a digital whiteboard. We also saw their impressive hybrid meeting rooms, in which they have found an optimal setup for AV technology that makes hybrid meetings as pain-free as possible. We also saw their different office spaces, from traditional ranks of computer desks to the more collaborative and open desk spaces, as well as even walls that were converted into breakout zones with markers and erasers and post-its. 
Above all, it was great to start in a council where we are all facing many of the same challenges. For example, one common problem was how do you actually change peoples' behaviours, so that they actually use the Surface Hubs or the different spaces as intended? Then there was plenty of time to talk about natural dilemmas arising from a more hot-desk based approach, where individuals or teams still wanted to have 'their space', and how we work with and around that. Above all, it set a great tone for the rest of the day, for learning, asking questions, and meeting new people with whom we could learn together.
Zoom
After some transport hiccups, we were then delighted to make it to Zoom's office on High Holborn. There, Zoom delivered a really innovative hybrid office tour – not of their London office, but actually live from their Amsterdam office! Their Experience Tour took us through different aspects of some of the new technologies that Zoom are developing.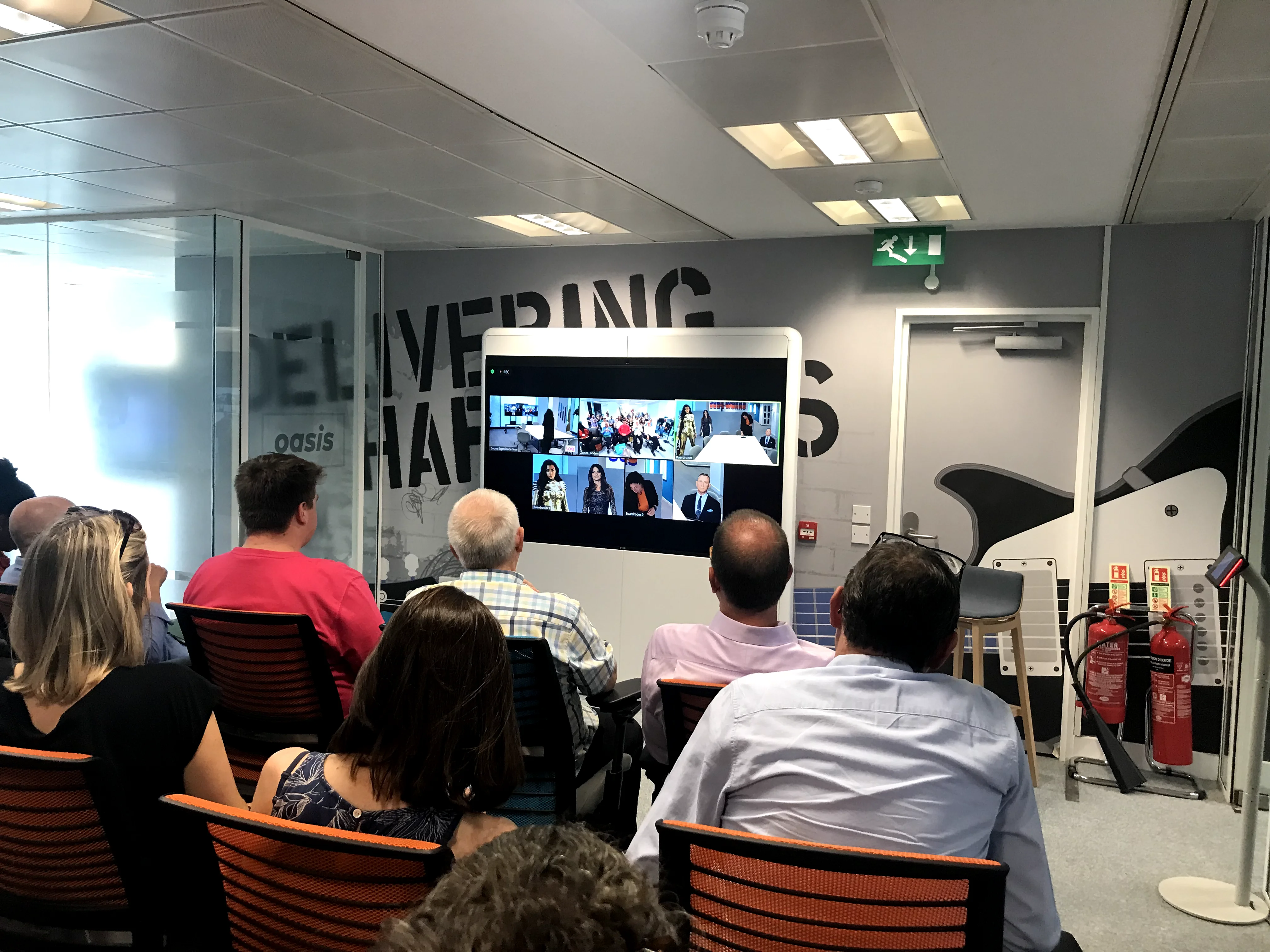 There were a whole range of interesting live demos, but some of the elements that I know the tour participants were interested in included:
the

virtual receptionist

, which you could imagine residents or staff using at the entrance to council offices; 

a

smart gallery

view, which breaks down each participant in a meeting room into their own tile on the virtual call; and 

the acoustic fence, which uses AI to completely eliminate background noise in a call from outside a set-distance 'fence' around the camera.
We were also able to hear from Zoom's CIO advisor, Magnus Faulk, about how Zoom is growing to better serve organisations like local councils. One notable example that people were impressed with was how Zoom was updating languages it will offer for live transcriptions, from its current 12 to include languages like Ukranian, which will help councils who struggle to communicate with refugees. Then, in breakout groups, we were able to see first-hand how different offerings from Zoom were making office work easier, like the Zoom phone, integrating with Microsoft products, and using their interactive whiteboards.
Overall, it was a brilliant time at Zoom, the tour, the product demos and putting on a delicious lunch for all of our participants, where we were able to continue chatting and reflecting on the morning with each other, as well as with Zoom experts who joined us. For anyone interested in experiencing the Zoom 'Experience Tour' for yourself, get in touch with Chris Bayliss at Zoom.
Bloomberg
Architecturally, Bloomberg may have the absolute best city office in the world, bar none. The building sets the standard for environmental sustainability, receiving one of the highest ever BREEAM-rating for its sustainable design. Its ceiling panels save energy, it has a mechanical ventilation system, and recycles water through an on-site treatment plant. It was constructed with natural materials to fit in with the buildings around it. Similarly, Bloomberg were keen to be a 'good neighbour', providing large areas of public realm, attracting people to the area with Bloomberg Arcade restaurants and activations, and creating a free public cultural destination in London Mithraeum Bloomberg SPACE. These are big but extremely relevant ideas for how a council might want its own building to enhance the public space in which it exists, and be sustainable long into the future.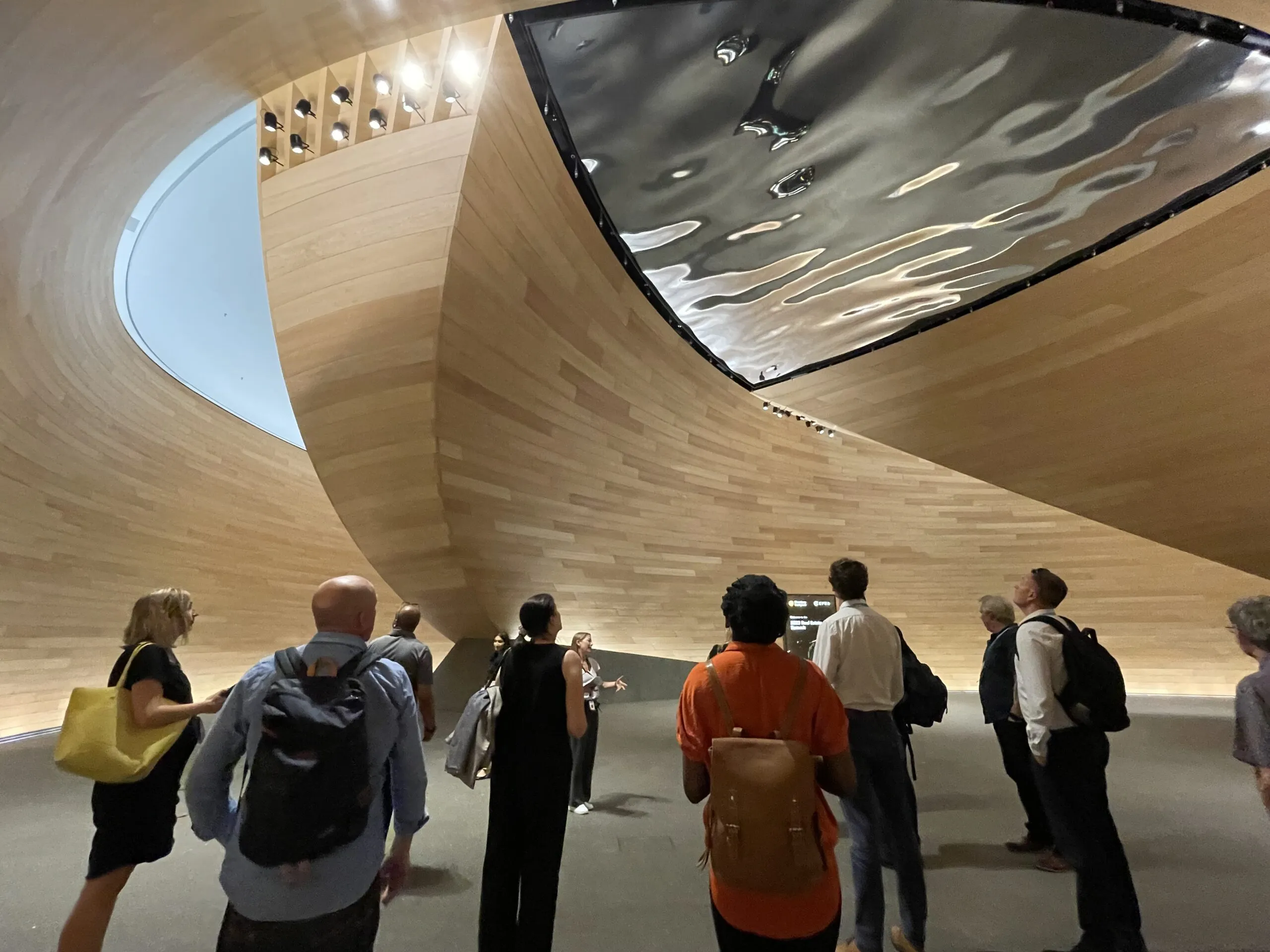 As a working building, you could also see how an office designed around values of innovation, collaboration and transparency might look. For example, the flow of the building was engineered to bring people to common meeting points, desks were organised so people had both their own private space but were also in pods of people with a common central desk. We also learned about Bloomberg's own experience moving people from a classic style office to this more open and collaborative space – what boroughs are themselves going through now – so it was reassuring to see that whilst there are teething problems, you can overcome them.
Plus, one of my personal ambitions in LOTI is to help your average worker, whether they be in digital or HR or facilities or any service, at any level, believe that they have the tools to innovate. Part of that is about inspiring people and treating them with respect that says, "we believe that you should be here, visiting and learning from the best in the world". In that regard, our visit to Bloomberg was perfect.  
Microsoft
Microsoft demonstrated a hybrid working environment at their offices in Paddington. The tour included hot desking, standing desks, meeting pods, communal spaces, booking systems and even interactive floor plans and live transport data to support staff who opt to work on-site.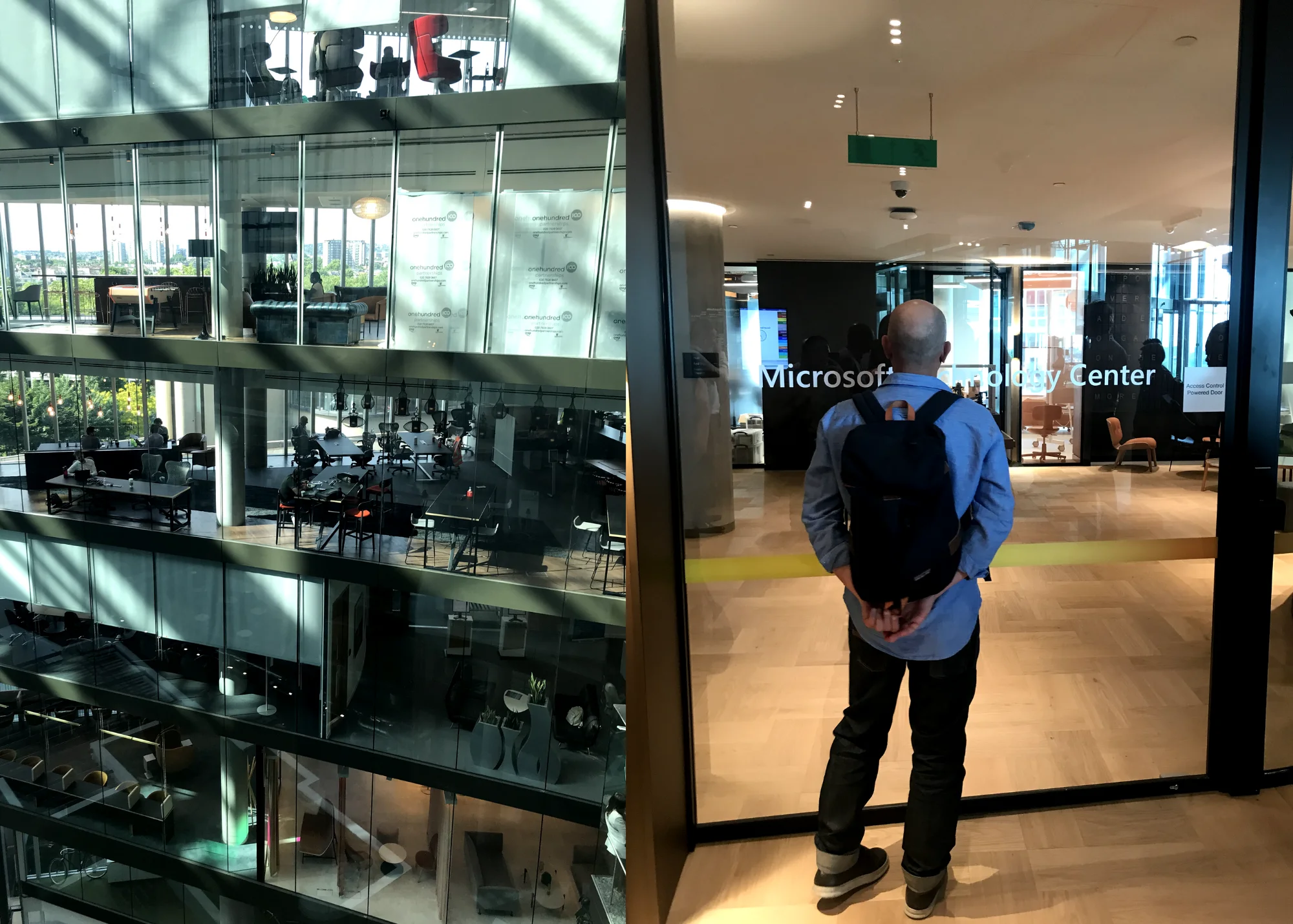 Microsoft presented their latest solutions designed to improve the hybrid working experience, with remote technical specialists presenting seamlessly in the room via a Surface Hub. Looking to the future, the latest cutting-edge solutions were presented including Microsoft Mesh, suggesting what a world of work might look like in virtual space with avatars in a metaverse.
Not forgetting the users themselves, Microsoft introduced into the Viva Suite. Viva Suite both allows employees and organisations to see insights about their work individually and as a team, and ensures that employees are able to connect with colleagues, the organisation, access information and continuously develop their individual skills all within the Teams platform.
If anyone wanted to learn a bit about Microsoft's work, including their thinking on navigating hybrid work in general, you are welcome to reach out to Rebecca Mackenzie at Microsoft.
A few things stood out from visiting Microsoft. Firstly, seeing something new and innovative like Microsoft Mesh got people thinking: "okay, how might this technology on the horizon actually apply to my work". Secondly, it also highlighted how a platform that 95% of London boroughs use, Microsoft Teams, still can offer so much more than many of us are currently using it for.
Final Thoughts
Lastly, and one message I think that became clear from the tour as a whole, was that despite massive advances forwards, no one knows quite exactly what the very best practice will look like yet. Even the most innovative offices are still all in the process of discovering that for themselves. Therefore, boroughs shouldn't be dissuaded if they feel there is a long way to go, and in fact, there is a great opportunity to be the ones who get this right first. 
My personal highlight, beyond the offices themselves, was seeing such positive energy and enthusiasm from all the participants on the day. Even some unexpected transport issues and  30 degree heat did not dampen the mood. For that, I'm massively grateful to everyone who joined, as it was their good spirits which made the day a success. Thank you to the attendees, and thank you to all the hosts who helped make this wonderful day so good!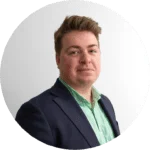 Sam Nutt
19 July 2022 ·