Invitation to Quote: LOTI Recruitment Support
---
Background
---
London boroughs report having difficulty hiring for certain roles in the fields of digital, data, technology and innovation. One key factor is that they often cannot compete on salary with private sector firms. Boroughs therefore have to be more creative and mindful in their recruitment methods to attract the right talent. Having recently created a guide to effective recruitment and Library of Job Descriptions, and with a new LOTI jobs board coming in February, we now want to hire the services of a recruitment consultant to enhance the support that LOTI can provide its members.
What we need
---
LOTI seeks to appoint a Contractor to work with us and our members on average 5 days per month over the course of 9 months. Services to be conducted during that time include:
Staying in regular contact with the Chief Information / Digital Officer of each LOTI member organisation to understand their recruitment needs and challenges, providing advice to the community on how to design and advertise roles and improve their recruitment methods.

Reviewing jobs submitted by boroughs to LOTI's soon-to-be-launched jobs board (which will appear on the

LOTI website

), and giving feedback to hiring managers on how the language and content of their job descriptions (JDs) can be improved to attract a wider and more diverse set of applicants.

Managing LOTI's

library of job descriptions

, sourcing new job descriptions from boroughs and creating new template JDs where there are gaps.

Salary benchmarking specific sets of roles (e.g. data analysts) across boroughs and the wider sector.

Designing and co-hosting monthly sessions with people considering a career in London local government to make them aware of current job opportunities in LOTI boroughs and help explain any context/jargon associated with them.

Supporting LOTI on the design and delivery of careers days, designed to attract talent and dispel myths of working in the sector.

Headhunting candidates for LOTI where our member organisations wish to jointly fund and share a role (e.g. three boroughs jointly recruiting one Enterprise Architect.)

Periodically reporting on trends in hiring successes and challenges across the LOTI network and advising on future initiatives that could alleviate identified problems.
Location
---
The vast majority of this work will be conducted fully remotely. The Contractor may be asked, from time to time, to attend a meeting or event in person where needed for the successful delivery of an activity that falls within the scope of this contract.
Budget
---
Our initial budget for this work, which we consider to be a pilot phase, is £23,500+VAT.
How to Apply
---
If you wish to apply, please email a proposal to eddie.copeland@loti.london quoting reference "LOTI Recruitment Support" to arrive by 5pm on Tuesday 8 February 2022.
Your proposal must include:
Overview of your background and experience in recruitment.

Overview of your knowledge of the specific recruitment needs and challenges facing London local government.

Description of how you would approach the activities outlined above.

Details of your availability in the context of working the equivalent of 5 days / month over 9 months. (LOTI can be flexible on how this time is spread over each month.)

A clear structure of charges including day/hour rates and any additional expenses. 
Essential documents
---
To read:
To complete in addition to sending your proposal: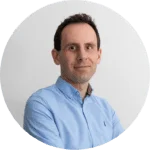 Eddie Copeland
21 January 2022 ·