LDW DataThinks: How to build a more participatory data future for London
---
Throughout this month, to celebrate London Data Week, LOTI will be publishing a series of think-pieces, 'DataThinks', written by experts working with data and artificial intelligence (AI), challenging data practitioners in London local government and beyond to think about data in new ways. The views expressed within each article are solely those of the author(s).
Natalia Domagala is a global digital policy specialist who led the development of one of the first national standards for algorithmic transparency in the world, and launched the first national-level public sector Data Ethicist role in the UK.
The inaugural London Data Week was an invitation to reflect on the future we envisage for AI and data in our city. London is a global, diverse, and vibrant metropolis that has been at the forefront of the open data movement, introducing innovative solutions and increasing the availability of open datasets across its boroughs. These foundations serve as a starting point to envision where, as Londoners, we would like to get the next few years. For me, this future will be transparent, participatory, educational, accountable, ethical, and creative.
Even greater transparency ought to be the guiding principle of the future of data and AI in our city. The London Datastore, a free and open data-sharing portal where anyone can access data relating to the capital, provides over a thousand datasets related to all aspects of the city. In the future, such transparency should be extended to the use of AI across the councils and bodies delivering public services in London. Information about how algorithmic tools support decision-making and operational processes in London boroughs should be made available to anyone in a complete, open, understandable, easily accessible, and free format. In practice, this means London having a standardised and simple way of sharing information about the use of AI across the city (for example, through an algorithmic transparency standard) and socialising this information with Londoners in an engaging and easy-to-understand manner. 
The goal of such transparency is to initiate a conversation about the use of data and AI in our city, and the next step should be to invite a wide range of Londoners to take part in it. The future of data and AI is participatory – decisions about the use of data and deployment of AI systems in London councils should be discussed through deliberative methods, for example, citizen assemblies. To fully harness the diversity of thought, opinion, and experience across London, we should experiment with establishing a new democratic institution, perhaps a permanent citizen assembly, where Londoners would take turns to deliberate how data and AI should be deployed across the city. 
To boost participation and truly empower Londoners to make decisions about their data, local authorities should work in partnership with community organisations and NGOs to raise awareness and educate the people about the risks and opportunities the use of data and AI presents. This could take the form of free, inclusive, and accessible events, workshops, courses, and talks for residents to learn and ask questions about the role of digital development and its impact on their lives. The goal of such educational practices would be to enable Londoners to hold public authorities accountable when it comes to the use of data and AI. 
Greater accountability could begin with designing clear feedback loops for any AI systems deployed in London. This includes ensuring that there is a simple process to request more information or place complaints and raise any concerns regarding the use of data and AI. Londoners should be able to challenge and question how their data is being used, and how AI supports decisions that might affect them, without having to navigate complex legal documents or struggling to get more information.
It goes without saying but every public sector body in London should have data and AI ethics embedded in their daily operations. Having London-wide data and AI ethics frameworks and implementation strategies could be a start, with designated data ethicists supporting decision-making in every organisation. Data and AI ethics should underpin every action related to innovation and policymaking, and it should be mainstreamed across all London councils and public bodies. 
Finally, with 'Data in the public, for the public' being the guiding principle for the London Data Week, the future for data and AI I envisage here should be creative and citizen-led. London is one of the greatest cities in the world and we must tap into all the diverse talent and expertise the city encompasses. London boroughs have an enormous opportunity to creatively harness the skills of their residents through supporting local digital entrepreneurs, organising open brainstorming events, hackathons, problem-solving marathons, challenge funds, and any other opportunities for people to share their innovative ideas for how to make the use of data and AI in London even better. My bet is that the next groundbreaking innovation in how the public sector can use AI and data will come from the people in our city.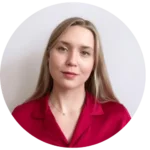 Natalia Domagala
17 July 2023 ·