LDW DataThinks: Powered by AI: Positioning London as an innovation and investment hub
---
Throughout this month, to celebrate London Data Week, LOTI will be publishing a series of think-pieces, 'DataThinks', written by experts working with data and artificial intelligence (AI), challenging data practitioners in London local government and beyond to think about data in new ways. The views expressed within each article are solely those of the author.
Russ Shaw CBE is the Founder of Tech London Advocates and Global Tech Advocates, a founding partner of London Tech Week, a London Tech Ambassador for the Mayor of London and a Trustee for Founders4Schools.
As the global race for dominance in Artificial Intelligence intensifies, countries have been scrambling to establish comprehensive regulatory frameworks, drive investment in promising startups and put necessary infrastructure in place. While the technology remains in its relative infancy – and time will tell which nations will become frontrunners in the field – London is rightfully being billed as one of the global AI hubs with the most potential.
The capital's innovative reputation stretches back to Google's acquisition of DeepMind in 2014. More recently, it has been further strengthened by OpenAI's decision to choose London for its first international offices. Indeed, according to data from Beauhurst, AI is now the top vertical for VC investment in the UK, with 554 deals in the last twelve months. 
Beyond AI's power to attract foreign investment and drive economic growth, emerging technologies stand to deliver a range of public service benefits too. Already, AI is being used to diagnose illnesses such as cancer, develop new treatment plans and automate administrative tasks to ease the burden on healthcare workers. One particularly exciting AI vertical is large language models (LLMs), which have the ability to analyse vast quantities of data and draw conclusions from it, as well as the potential to help government authorities allocate scarce resources or find new ways to reduce carbon emissions in the fight against climate change. 
However, unlocking the full benefits of AI will only be possible if industry and political leaders establish the right frameworks for London, and the UK more broadly, to foster an environment of innovation and development in this space.
Positioning London as a hub for AI investment
With major economic players such as the US, China, India and the UAE competing to attract high-growth AI companies, it is crucial to consider the factors emerging AI players prioritise when deciding where to list or open new offices. For one, LLMs require significant computational power to run. Investing in data centres, cloud computing capabilities and high-speed internet connectivity is essential to create an environment in which AI startups can flourish.
In addition, cities such as London have long-established strengths as forums for collaboration and knowledge exchange. With its strong and mature tech ecosystem, the city has significant existing support systems for entrepreneurs and innovators in place that will help to attract and establish successful AI companies and support innovation.  
Developing strong regulatory frameworks
As with all emerging technologies, there are several risks associated with the rise of AI that regulators cannot afford to lose sight of. Among them is the risk of disinformation, as well as concerns surrounding data privacy and security. It is commendable that prime minister Rishi Sunak has set out to make the UK the "home of global AI safety regulation", recognising the role international collaboration will have to play in tackling this complex issue. After all, AI does not respect national borders.
The UK should strive to play a convening role and bring together tech leaders from around the world to develop universally accepted guidelines on AI safety, as well as data privacy and transparency. To this end, the Global AI Safety Summit that will be hosted by the UK in Autumn represents an important step in the right direction.
Nurturing AI talent
As it stands, London possesses Europe's largest pool of AI talent, with 12.3% of the continent's overall talent share. However, there is still strong evidence to suggest that London and the entire UK must do more to build expertise and nurture talent to fill future jobs in its nascent AI industry and the tech sector more broadly. An alarming 33 percent of UK businesses say they are held back by a lack of basic tech skills, while tech vacancies reached the highest number in a decade last year.
As AI begins to replace jobs in certain industries, while also creating new professions, the government and private sector will need to develop extensive reskilling and upskilling programmes to ensure workers are equipped with the fundamentals needed to maximise the potential of new AI tools and compete in an AI-powered economy. A priority area must be to support workers from diverse backgrounds and drive an inclusion agenda so that the data sets being being built are not simply reflective of predominantly white men and inherent biases from one demographic sector.
Building on strong foundations
In recent years, London has emerged as a thriving hub for AI business and talent. Already, the industry is contributing £150bn annually to the British economy and this number is only going to grow as companies experiment with new tools, unlock the power of data and find new efficiencies. Many of the building blocks to sustain the UK's position as an AI leader are already in place, including a strong tech ecosystem and regulatory environment. By nurturing home-grown talent, investing in technological infrastructure and collaborating with international partners on regulation, London will be able to meet its full potential as a hub for AI investment.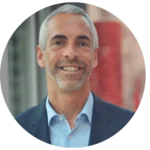 Russ Shaw CBE
11 July 2023 ·