LDW DataThinks: Where is the data from London's participatory initiatives?
---
Throughout this month, to celebrate London Data Week, LOTI will be publishing a series of think-pieces, 'DataThinks', written by experts working with data and artificial intelligence (AI), challenging data practitioners in London local government and beyond to think about data in new ways. The views expressed within each article are solely those of the authors.
Joe Massey and Ben Snaith are Senior Researchers at the Open Data Institute. Joe co-leads their Participatory Data programme with the Aapti Institute and Ben is the research lead for their work on open cities.
Early July 2023 saw the inaugural London Data Week (LDW) sweep into town, comprising a series of events which brought Londoners together to explore, discuss and learn about all things data. To celebrate the week, we hosted guests at Open Data Institute HQ in Kings Cross for a series of Data as Culture Art Tours and a panel to discuss the role of culture in shaping how data is collected, used and shared. We also used LDW as an opportunity to launch two new programmes of work on Participatory Data and Privacy Enhancing Technologies.
Participation, which describes the process of better involving people in a given project or initiative to ensure it best meets their needs, is becoming a popular concept in the data world, as actors reflect on the changing landscape of the use of technology. The UK has a long history of public participation in shaping aspects of society. For example, participation has now long been common across all different types of environmental governance, and has played a role in planning and architecture for several decades. Other countries have taken on participatory processes more thoroughly, for example Brazil started participatory budgeting in the 1980's, an idea which has since taken root across the world.
Participation is not a default process and is often championed by under-addressed communities. For example, in the 1980s Matrix, a feminist London-based architecture group, pioneered radical approaches to architecture and design which brought under-represented groups into the design and construction of new buildings. The group educated people on how to read architectural plans, and consulted people on brick types and room layouts, which led to a more flexible space for local residents. It led to the inclusive and radical designing of sites in London including Jagonari Educational Resource Centre in Tower Hamlets.
We can see participation taking place in London right now through Beyond the Box's annual People's Pavilion, as a learning opportunity for young Londoners to work in partnership with professionals, as well as the self-build community in Walters Way and Segal Close, utilising flexible space and materials. Young Londoners were even recently involved in designing a greener, more sustainable Croydon town centre on Minecraft as part of the Mayor's Design Future London Challenge.
While all of these initiatives take on principles of participation, data does not seem to be a major factor in them. Each of these processes involves Londoners in decision making, which in turn creates new knowledge about the specific challenges they're working on, the needs of the community and how participation works in practice. But this data is rarely collected and collated. So academics and researchers are calling for these processes to become opportunities for improved data collection about participation, while ensuring that no additional burden is placed on communities to convert their knowledge, experience and feelings into abstract data points. This idea is already being used to improve participatory design in projects like the Brixham data trust pilot.
In a previous LDW DataThinks post Natalia Domagala called for a more participatory data future for London, and we echo those calls. A more participatory future for London brings the experience and expertise of Londoners into discussions around data, and gives a voice to those who may not otherwise have a chance to contribute. Collating and curating datasets generated by Londoners, combined with data collected from participatory approaches would create a fantastic resource to better understand and improve London. Involving Londoners in the design, development and governance of such an initiative will help ensure that the data is used with the view of improving the city in a way that ultimately benefits its residents.
We'd like to celebrate and bring Londoners together around the diversity of data being created by its inhabitants. And it should not be limited solely to data generated about participation itself; Londoners are also generating data about their city themselves. These initiatives involve Londoners in the collection of data about particular aspects of the city, and in doing so they generate data which may otherwise not exist. For example, projects which measure air quality, and the biodiversity of the Regent's Canal, have the potential to paint a more vivid picture of the city compared with traditional data collection methods.
Participation in the data ecosystem was a key theme of London Data Week, and bringing people together to discuss data through the medium of art felt like a fitting way to launch our new programme on Participatory Data. The success of the week led to us reflecting on the role of participation in London and the time, resource and effort that has been involved in engaging Londoners on a variety of issues over the years. Going forward, we want to build on the lessons learnt from the participatory approaches which have come before, and to support Londoners to better shape the city they call home. If you'd like to learn more about the Participatory Data programme, or work with us please get in touch at participatory.data@theodi.org.
Joe Massey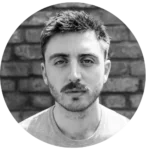 Ben Snaith
31 July 2023 ·