London's Device Bank – the sustainable solution to digital exclusion
---
Digital exclusion is a pressing issue in the UK right now, with 10 million people lacking the basic skills needed for our digital world. The internet is an essential lifeline, connecting us to loved ones, jobs, essential services and so much more. With more services moving online than ever, not being able to get online is not an option. 
As the cost-of-living crisis worsens, there is a risk that people will be forced offline due to financial pressures. No one should have to sacrifice their access to the internet during this difficult time. 
In London alone, there are 270,000 digitally excluded people. These people are cut off from the benefits of the online world, leaving them disadvantaged and unable to access the everyday essentials many of us take for granted. 
That's why the Mayor of London, London Office of Technology & Innovation (LOTI) and Good Things Foundation developed Get Online London; London's first ever digital inclusion service. Integral to this service is London's device bank – the sustainable solution to digital exclusion. 
What is Get Online London? 
Get Online London is a city-wide, holistic approach that is tackling digital exclusion in London. The initiative helps local community organisations such as charities, libraries, housing providers and foodbanks, to support digitally excluded Londoners to get online by providing access to devices, free mobile connectivity and the support to get the basic digital skills they need to thrive in the online world. 
The London Device Bank 
A key element of Get Online London is the London Device Bank –  a sustainable solution to digital exclusion that is good for the planet and will fuel digital inclusion in London. The device bank refurbishes old devices and gives them to people in need via Get Online London's network of community organisations. These organisations are perfectly placed to identify people in need and make sure the devices end up in the hands of people who really need them. 
With the world generating around 40 million tons of e-waste every year and approximately 350,000 mobile phones being thrown away each day –we need to do more to reuse the IT equipment we already have.
That's why Good Things Foundation has partnered with Reconome, experts in IT logistics and data assurance, to sustainably refurbish old devices and give them a second life. All donated devices will be cleaned, wiped, tracked and certified for reuse. Any unusable devices are harvested for parts, resold or sustainably recycled to generate funds. So far, the London Device Bank has 53 Digital Inclusion Hubs distributing devices in London, across 21 boroughs. This has helped prevent over 1000 kg of waste. 
National Grid, an organisation that has already donated to the device bank says: 
"National Grid has donated 465 iPads to the device bank, as part of our Social Contract pledge to deliver wider social and environmental benefits for our communities. The device bank made the process easy, arranging the collection, refurbishment and redistribution of the iPads to 42 charity partners. We are already seeing positive impacts for the beneficiaries, and are working with the device bank to implement device donations as part of National Grid's 'business as usual' approach, with a further donation later in 2023". 
The impact of your donations to the device bank:  
For London's device bank to have maximum impact, we need donations of devices and other technology from businesses and public and private organisations. If you're looking for a way to help tackle climate change, the device bank could be perfect for your business. 
Chris has already received a device through the London Device Bank, he says: "If you're not involved in this technology, you really are isolated in this day and age – that's actually quite worrying. In a sense it is a completely new world to me and these are just my first tentative steps. This device means that now I can confidently get connected to the online world and start doing things for myself."
Help us to fight digital exclusion in London by joining the device bank. If your business or organisation has devices that could go to someone in need – find out everything you need to know here. 
Other ways you can support Get Online London: 
If you're a community organisation based in London, or if you know a community organisation or charity that you think could benefit, then join Get Online London's network – you'll get access to data, devices and the resources you need to digitally upskill the people you support.  
By working together, we can fix the digital divide – for good. 
This blog post has been written by Phoebe Scholefield, Communications Officer at Good Things Foundation.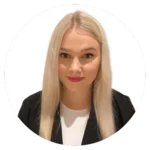 Phoebe Scholefield
22 March 2023 ·