LOTI: Weeknote 61
---
Assistive Technology
---
Last week, as part of our work to support Covid Recovery efforts, we held two workshops to explore what systemic issues and barriers prevent London boroughs from using Assistive Technologies (AT) effectively and to identify specific actions we could take to resolve them. The workshop was well attended by colleagues from London and outside of London local authorities, NHSx, Local Government Authority (LGA) and NHS Trusts.
Using LOTI's Outcome-based Methodology, in Workshop 1, we defined the desired outcomes that boroughs wish to achieve, identified whose circumstances would differ as a result and explored what problems and barriers were preventing those outcomes from being achieved. In workshop 2 we identified specific actions we could take to realise those desired outcomes and address the problems and barriers. We then agreed on a list of actions to take forward and what boroughs would lead, or collaborate on each.
A pervading theme was the resident's need for autonomy and control. Council officers shared how their desire is to give residents greater independence and control of their AT devices, to better enable them to contact and connect with family and friends. On the councils' side was a desire to not resort to digital and technological interventions for the sake of it. Rather, AT should be embedded in future planning as a way of meeting the needs of multiple residents. At the moment, myriad factors from poor local connectivity to residents not having access to the right devices, stand in the way of these outcomes being achieved. We talked about the need for interoperability of devices, systems and networks, and hypothesised what organisation-wide training might look like. It's not our intention to oversimplify what were thought-provoking and interesting discussions in these workshops, so we'd invite you to read the full summary of both workshops here.
September 2020 - LOTI AT Workshops Summary

Using data to further Digital Leadership in boroughs
---
With our boroughs exceeding the target of recruiting 100 Digital Apprentices by September, we've been doing a lot of thinking about what comes next for the 'Digital Leadership' workstream in year 2. As you know, we've been collaborating with Amazon Web Services and Microsoft to deliver regular training sessions focussing on developing our current cohorts technical and soft skills.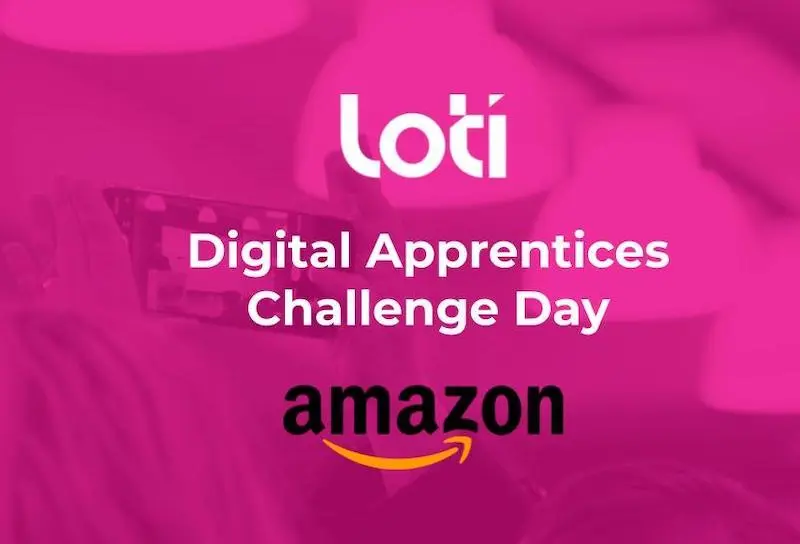 Guided by conversations we've had and responding to the needs expressed by our members, we'll be shifting our focus in year 2 from building the digital skills pipeline to helping boroughs to better understand and develop their capabilities to act as truly digital organisations. One strand of work that could go some way in answering that question around identifying capabilities, is our collaboration with Bloomberg Associates to develop a digital, data and innovation reference model, which you can find out more about here.
Another strand of work is around how boroughs can build their data capabilities using resources at their disposal, such as the Apprenticeships Levy. Last week, we met with colleagues in Barnet to discuss the potential to pool together a cohort of current staff from different boroughs and departments to create a Data Apprenticeships campus. It's still early days, but we were pleased to see colleagues from Camden, Brent, Westminster, Ealing and Newham express an interest in collaborating on this. In an effort to remain neutral about providers, LOTI's focus will remain on the support boroughs need to realise the full potential of this offering. Please share any ideas you may have, as this may help to shape our thinking in the coming weeks.
Directly following our meeting with Barnet, Eddie participated in a panel to discuss the design of a similar offering by Social Finance. Social Finance plans to use data apprenticeships specifically to upskill data analysts working in Children's Services. Their desired outcome is to support council data analysts to move beyond spending the majority of their time on dashboard and KPI reporting towards using data to drive real-world improvements for children. We joined in the review of the proposed curriculum and discussed what needs to be added.
We are keen to support both initiatives on data apprenticeships over the coming months and will look for opportunities for them to complement each other. As always, your views are welcome.
Innovation in Procurement
---
We've been working with PUBLIC to capture, synthesise and prioritise the problem statements shared by Chief Digital and Information Officers (CDIOs) for different stages of the procurement process. We've also been engaging with technology suppliers in London to better understand how we can improve the procurement process for the sector. If you're a technology supplier to London boroughs, then please do take part in our survey here.
This week, we'll be hosting a workshop alongside PUBLIC to discuss what opportunities there are for boroughs to establish shared ways of working. We want to explore how this can contribute to better technology procurement innovation in London, and will focus on steps in technology procurements that would benefit from greater collaborative working, and where LOTI may play a role in joining up to work between members. The session is for CDIOs, Procurement Leads and Contract Managers in London boroughs. Should you wish to attend, please register your interest here.
In addition to this piece of work, we've also been engaging with Procurement leads in London boroughs to onboard their data onto the Thirty3 platform. We'll be holding small group sessions to demonstrate how they can upload their data, use the site, and take advantage of the data that is already being shared by boroughs and pulled from our data partners' portals. To improve the process going forward, we'll also be working with boroughs to sign a Memorandum of Understanding (MoU) to consent to share their live contracts data through APIs in future.
This Week
---
This week, the LOTI Central Team will be:
Holding our Innovation in Procurement workshop. Please register your interest to attend here.
Holding the latest LOTI and Microsoft virtual learning sessions. Please register your interest to attend here.
For the daily download on all things LOTI, be sure to follow us on Twitter.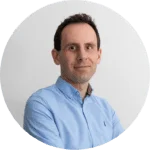 Eddie Copeland
28 September 2020 ·