LOTI: Weeknote 62
---
Digital Inclusion
---
As part of our work on supporting Covid Recovery, LOTI held two workshops (slides are available here) last week. We wanted to explore how London boroughs could work together to tackle digital exclusion given that being online is – as a result of the pandemic – more vital than ever for accessing education, work, government services, as well as staying connected with friends and family. We know that different groups of people face a range of different barriers, so we adopted a persona-based approach to thinking about the issues they face and how we might address them. The workshop was attended by colleagues from Brent, Hackney, Hounslow, Hammersmith and Fulham, Havering, Islington, Kingston and Sutton, Lambeth, and Waltham Forest.
Some of the most vulnerable residents identified included residents in care homes, the physically or socially isolated, and the newly unemployed or furloughed. There were some recurring barriers. These included having little to no access to devices, data or connectivity, a lack of awareness of the specific needs of distinct groups and the challenges of developing digital skills training and services to meet their needs. Some of the solutions suggested included LOTI supporting boroughs use the social value provisions in large contracts to invest in digital inclusion initiatives and amplifying local service provision to residents through readily available directories. The full summary of the workshop is available here.
In response to some of the needs expressed during the workshop, LOTI will be hosting a two-hour session at DigiLeaders Week to showcase what products and projects London boroughs have developed to bridge the digital divide in the capital. We are committed to supporting boroughs to share the knowledge, ideas and resources they've developed, ensure they're aligned with the high-level missions of the London Recovery Taskforce, and replicable and scalable by others.
The full programme is available here and will feature the following pitches:
12:15 Hackney's Susan Mcfarland-Lyons will share more about the Digital Skills training and their development of a multi-generational buddy system.
12:30 Croydon's Opama Khan will share how in response to Covid-19, they developed a series of printed digital skills guides.
12:45 Brent's Lucy Dunn and Ala Uddin will share more about how they created a full-circle package which includes the provision of connectivity + devices + skills training to vulnerable residents.
13:00 City & Hackney's Dan Burningham will share how they used Personal Health Budgets to offer vulnerable residents with smartphones that had been pre-loaded with health and wellbeing apps to help them cope during the pandemic.
13:15 Southwark's Dionne Lowndes will share how they procured a DiTo tool for each officer to complete a digital capability assessment that creates a report and a personalised 1-2-1 coaching plan to improve internal digital capabilities.
13:30 Lambeth's Paul Tait will share more about their internal engagement and training campaign for staff.
13:45 Camden's Philip McCorkell and Ally Round will share details about how they set up a crowd funder for Camden's pupils to get the computers and Wi-Fi connectivity they need to learn online at home during the ongoing COVID-19 pandemic.
For further details about each of the pitches, please contact Onyeka Onyekwelu.
Innovation in Procurement
---
Last week LOTI and PUBLIC held a workshop (slides are available here) bringing together our member boroughs to discuss opportunities across:
Collaborative commissioning and joint procurement exercises – there was a real push for LOTI to encourage boroughs to publish and share information about their commissioning and procurement timelines to engender a culture of collaboration, using existing tools such as LocalGovDigital Pipeline.
Sharing intelligence on market engagement – discussions here centred around the development of a database that allowed boroughs to share information on technology pilots and experiences with vendors. We're currently updating the information on LOTI's Thirty3 platform with the intention of improving boroughs' market intelligence and strategic approach to procurement.
Aligning contracts and supplier relationship management practices – there were echoes of points made in workshops last year, calling for LOTI to create basic contracting terms, and a network for Contract Managers to share best practice on contract clauses, management approaches and implementation risks and issues.
LOTI - Innovation in Procurement Workshop Summary (1)

If you missed the workshop or have additional thoughts, please share views with us in the full summary of the workshop, which is now available here.
Barriers to effective covid-19 outbreak management
---
In our latest Data Anaylsts' network meet-up, we discussed:
PHE / NHS Data Transfer – Anthony Lewis from Ealing shared his understanding and experience of the Covid-19 data transfer process, and boroughs shared the challenges and potential solutions LOTI could support.
Test & Trace – Mark Brennan from Camden shared their latest thinking on what comes next after Test & Trace. Conscious that things are rapidly changing and boroughs are all working from a difficult position of not having the full picture, LOTI was keen to host a conversation to explore what each borough was doing and how they're handling this data.
The slides are available here, and to register to attend future meet-ups, please do so here.
Following this meet-up, LOTI collated feedback on issues London boroughs are experiencing with the COVID-19 data sets they receive from Public Health England (PHE) and the NHS for outbreak prevention and control, and for Test and Trace. The issues relate mainly to restricted datasets, since the public PHE Daily Coronavirus Dashboard has a comprehensive API. LOTI is currently raising these issues on behalf of our members with the relevant organisations to ensure they can efficiently respond to their residents' needs going forward.
This Week
---
This week, the LOTI Central Team will be:
Finalising actions for our Assistive Technology and Digital Inclusion workshops.
Holding Thirty3 onboarding sessions for boroughs.
Meeting with our members to share the latest project updates and next steps.
For the daily download on all things LOTI, be sure to follow us on Twitter.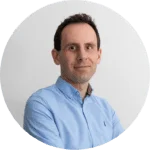 Eddie Copeland
5 October 2020 ·