LOTI: Weeknote 65
---
Sharing learnings from the Hackney hack
---
If you've happened to browse on to Hackney's website in the last fortnight, you may have spotted a public notice that their services had been significantly disrupted due to a serious cyberattack. It's been inspiring to watch the HackIT team band together to support one another to stand up key essential services, including their coronavirus response, almost immediately following the hack.
Last week, we dialled into a call where Rob Miller and Cate McLaurin shared updates (in so far as they could in light of the live investigation that's ongoing) on how the team is working to restore services, protect data and investigate the attack with the National Cyber Security Centre, National Crime Agency and other external experts.
It was humbling to see a huge rally of support from other local government colleagues, and we'll remain connected with the team to share what lessons come out of this experience. Our thoughts and support go out to Rob and his team at this time.
Demo of a new tool to simplify Data Protection Impact Assessments (DPIAs)
---
In case you missed it, we blogged about our proposed measures for supporting London boroughs to collectively tackle barriers to effective data sharing. One specific measure we've been working on with the Greater Manchester Combined Authority, Leeds City Council, Norfolk County Council and others, is the development of a new digital Data Privacy Impact Assessment Tool, Dapian. Further details can be found online.
Dapian has the potential to cut down the overall time it takes to complete DPIAs by ~63% and reduce the cost of completing each DPIA (based on staff time taken) by more than £1,200. However, all of this cannot be realised without the adoption and support of London's Information Governance community. Each step of the way, we've worked with London's Information Governance community (represented by Marsha White from Greenwich) to ensure that it meets their needs. So last week, we reconvened members of the Information Governance for London (IGfL) and Information Security for London (ISfL) groups, to host a live demo of the tool. The feedback was positive and we are keen to work with them to embed the use of the tool in their processes and ways of working.
We've arranged for a second demo for CIOs and Information Governance colleagues who were unable to attend the first for 3 November (please note that this is a private local gov event – sign up on Eventbrite). We are also arranging 1-2-1 demos for boroughs, so please get in touch with Genta Hajri to request this.
Meeting with other smart cities
---
One of LOTI's six founding workstreams is Better Partnerships, an active effort to encourage more effective collaboration with other public sector departments, including those that are outside of London. Last week, we met with our peers in Amsterdam who shared what challenges they'd faced during covid and the work they're doing to develop a comprehensive public register of all public algorithms, advance a cloud strategy and create a culture of transparency in the procurement process, much like our Innovation in Procurement project.
There's a lot to learn from this team's approach to working in the open and working on projects that are focused on delivering outcomes that benefit citizens first. We'll continue to remain engaged with the team, and share learnings with our members in future.
This Week 
---
This week, the LOTI Central Team will be:
Meeting with our counterparts in the Scottish Digital Office to learn more about their approaches and projects in response to Covid-19.
Hosting the final show and tell for our Covid-19 recovery data collaboration project with Central Bedfordshire, Camden and local Voluntary and Charity Sector organisations.
Holding our latest meet-up for Data Analysts and Managers in London boroughs to discuss Covid outbreak management and progress with test and trace. We will also be holding our latest meet-up for Data Scientists in London boroughs, to support their skill development and peer-networking.
For the daily download on all things LOTI, be sure to follow us on Twitter.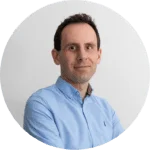 Eddie Copeland
26 October 2020 ·