LOTI: Weeknote 67
---
Welcoming new faces
We began last week with the pleasure of welcoming Enfield Council to the LOTI family. Our main working relationships there will be with Kieran Murphy, Director of Digital, Data & Technology and Emma Brown, Business Engagement and Support Manager, Digital Services. With the addition of Enfield, LOTI now has 20 members: 18 boroughs, the GLA and London Councils.
LOTI's work plan
With lots going on within the LOTI community, last week we published an overview of the various activities that are underway or due for completion before the end of 2020.
LOTI is on a continuous journey to figure out the most effective ways in which we can get useful things done together. In the article above and the slide below, we've aimed to highlight five main ways in which we create value as a community: Creating Resources, Offering Products, Managing Projects, Convening Networks and Running Campaigns.
Nearly all the resources and content generated through our work will be shared to benefit the whole local government sector. Check out our Resources page for the latest tools and guidance we offer.
Working with PHE and NHS Digital to resolve Covid Data issues
LOTI Data Analysts and Managers have highlighted a number of issues with COVID-19 datasets, published by Public Health England (PHE) and NHS Digital, which boroughs depend on to support their residents. We summarised those issues in this blog and collated a detailed list of concerns that has been shared with both data publishers.
Last week Jay and Onyeka met with representatives from PHE and NHS Digital and had constructive conversations on their progress in addressing our concerns and their plans for engaging with boroughs going forward.
PHE – Line List Data 
The PHE team are keen to engage with analysts using public health data in general and are putting together an engagement offer for LOTI boroughs, which we expect to be able to share at our LOTI Data Managers meeting on 10 November.
 PHE have confirmed that:
An API to access the data is in development and will be available soon

Line List data has been changing frequently but will soon stabilise and be accompanied by weekly documentation to explain any subsequent changes

Additional documentation and support is available for understanding and interpreting PHE data, which will be made available to the LOTI network.
NHS Digital – Shielding Patient List
NHS Digital will engage with LOTI Data Analysts and Managers as critical friends for feedback on current and forthcoming guidance and support documentation relating to the Shielding Patient List (SPL) dataset. Representatives from NHS Digital will attend our LOTI Data Managers meeting on 24 November to hear boroughs' feedback.
They will share guidance with us by 10 November on the following:
How to automate data download

Information on the expected publication schedule

Data descriptions / guidance on interpreting the SPL
Next on our list is to unpick similar issues with the CTAS dataset. 
Meeting with Ofcom: analogue to digital switchover in Telecare
As part of LOTI's work on Assistive Technology, boroughs have raised questions about the opportunities and risks associated with the analogue to digital switchover for telecare services, which support some of their most vulnerable residents.
The switchover is part of a modernisation plan which will see all communications networks make use of Internet Protocol (IP) technology instead of analogue connections, by 2025. 
On Monday we met with representatives from Ofcom to discuss how boroughs can best prepare for the switchover and to understand their plans for engaging with boroughs, providers and other relevant stakeholders. We were pleased to hear that Ofcom has initiated engagement activities with suppliers and government bodies as well as the NHS to look at the compatibility of existing and new technologies. LOTI will remain in regular contact with Ofcom to ensure boroughs are supported with the latest information and have the support they need as the switchover progresses.
Hounslow digital festival
Wrapping up the week on a high, we were delighted to support and take part in Hounslow's first Digital Festival, an initiative led by the borough's Director of Digital and IT, Mark Lumley. Forty sessions are being held over four weeks, with headline appearances from some of the biggest names in the digital world, including Microsoft, Amazon and Google.
LOTI's Genta Hajri joined a panel on Friday morning to talk about why data sharing is important and to give details on the six measures LOTI recommends all boroughs adopt to make data collaboration more frictionless.
Coalescent then conducted a demo of Dapian, a tool which LOTI has co-developed with the Greater Manchester Combined Authority and other partners for the purpose of creating Data Privacy Impact Assessments, which Hounslow is currently implementing. We're supporting other LOTI boroughs to implement Dapian and adopt the measures outlined above.
For the latest information on the Hounslow Digital Festival, see: https://www.hounslow.gov.uk/digitalfestival
Coming up this week
Highlights of LOTI's diary this week include:
Releasing the first version of our Innovation in Procurement guide, which was developed by PUBLIC with LOTI boroughs.
Celebrating the one year anniversary of City Tools – our database of the tools and technologies that power London's public services – by releasing the latest demo of its successor: the Thirty3 platform developed with Nitrous.
Completing the first phase of our work to build up a library of Assistive Technology case studies to inform boroughs' work.
For the latest lowdown on all LOTI's activities, please follow us on Twitter.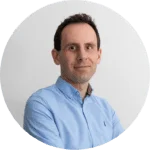 Eddie Copeland
9 November 2020 ·