LOTI: Weeknote 71
---
Digital Apprentices Power BI Hackathon
---
Last week we concluded our 2020 programme of virtual learning sessions for Digital Apprentices. We extended the invitation to our final session to all public sector officers who are early in their career and have an interest in learning more about using Power BI to visualise data. In this session, we ran a day-long hackathon in collaboration with the Microsoft UK team.
The session started with a presentation from Jay Saggar (LOTI's Data Projects Manager), setting out – from a LOTI perspective – why data is important and the role it plays in effective public service delivery in the digital age. Attendees were then given a run-through of Microsoft's full Power Apps offering before Nat Van Gulck (Microsoft's Power BI Specialist) provided an in-depth demo of the Power BI dashboard. Attendees were then provided with their own unique logins to a secure private portal where they'd been provided with pre-prepared, publicly available and cleansed NHS Covid-19 datasets. The full slides from the day are available online.
UK PS Apprentices - Power BI

We then moved on to the day's challenge, inspired by a case study from Warwickshire. Now that COVID-19 has further emphasised the need for joint working between local authorities and local NHS partners, there's an increased need to improve transfers of care along a "discharge to assess" model so hospital social care teams can support people leaving hospital early. Digital Apprentices were invited to help develop a wider understanding of pressures at local NHS partners and the impact that COVID-19 has had along with discharge trends and volumes, using Power BI. The winning dashboards can be found on slides 38-45. Congratulations again to Ripon Miah (Apprenticeship Levy Manager for Tower Hamlets), Shaun Madziva (Systems Support Apprentice for Southwark Council) and Pooja Majur Krishnadas (Process Engineer) won amazing prizes for their brilliant presentations.
Thank you to the Microsoft UK team for being on-hand to provide technical support and troubleshoot the Digital Apprentices' knotty problems for the day. It was a worthwhile event, and we'll be sharing guest blogs from attendees soon.
Showcasing our Data Exchange collaboration project
---
Emma Gowan (Head of Digital Transformation for Camden Council) published a brilliant blog sharing the lessons learned from our Data Exchange with the VCS Exchange project, which was funded by the C-19 Challenge offered by the Local Digital Collaboration Unit (LDCU) of the Ministry of Housing, Communities and Local Government. In her blog, she was honest about what the project team hoped to achieve, what the outcome of the discovery phase was, and how it shaped the outcome of the collaboration.
Following on from that blog, Jay Saggar (LOTI's Data Projects Manager) joined Emma and Sandra Einon (SAP Development Manager for Central Bedfordshire Council) to showcase the project's results as part of LDCU-MHCLG C-19 Challenge Showcase #2.
MHCLG_ Data Exchange show & tell share

They shared what comes next: testing. Camden is embarking on a food aid project to support residents. As Emma shared in her blog, Camden has "a lot of data on food insecurity; free school meal entitlement/take-up, data and stories from our COVID helpline but…also recognise there is a lot [they] don't know about people experiencing food insecurity over the past 9 months." That's where the thinking about developing relationships first comes in, as it's the voluntary and charity sector (VCS) that have been on the front line during this time, and have established relationships and intelligence that would make such a project a success. Camden will test the user guide we've developed as a part of this project to combine their data skills in-house with the knowledge and insight of the VCS community.
We hope to share how this will pan out in practice on our project page, so please do check back for updates on the project timeline. Also, if you're planning to use any of the resources we've produced, we'd love to hear your feedback. Please do let us know how you get on by contacting Jay via email.
Innovation in Housing Procurement
---
Last week we held the second in our series of three workshops, undertaking a shared experiment to innovate in the procurement of housing service systems. Genta Hajri (LOTI's Programme Manager) shared her aspirations for what LOTI hopes to achieve in this blog. Last week, she also shed light on what the outcome of the first workshop was in this article. In this second workshop, we set out to try to align boroughs' business objectives, outcomes and user needs.
These sessions have revealed a shared desire from boroughs for suppliers to be more transparent about pricing models, grant free access to boroughs' own data (please see our work on this here) and evolve their ways of working to meet boroughs' aspirations of being fully digital. This week, Genta will share her thoughts on what was achieved in the second workshop, and her aspirations for the final session taking place later this week.
As before, if you're an officer of a LOTI member borough and would like to be involved in this project, please do get in contact with Genta via email.
This Week
---
This week, the LOTI Central Team will be:
Hosting our 'Social Value in Procurement' webinar, featuring Social Value Exchange.
Holding the final workshop in the series of experiments to test LOTI's Innovation in Procurement toolkit on housing services.
Hosting our first public Show & Tell, sharing details about our Assistive Technology User Agreement template and Wellbeing Questionnaire.
For the daily download on all things LOTI, be sure to follow us on Twitter.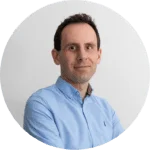 Eddie Copeland
7 December 2020 ·