LOTI's First Step Towards More Innovative Procurement of Housing Services Technology
---
Last week, I wrote about our experimental approach to more innovative procurement and our imminent collaborative efforts to procure a Housing Services system.
So, on Wednesday 25 November, we began our journey by convening procurement, housing, and ICT colleagues from seven LOTI boroughs in a workshop, led by Cameron Scott from PUBLIC. The workshop included a presentation of the available technology solutions from both legacy and more innovative suppliers. The main discussion focused on the feasibility and desirability of the suggested procurement approaches, informed by market insight.
Slides from the workshop are available here.
Current state of the market
---
Analysis undertaken by the PUBLIC team revealed, as expected, that a handful of large suppliers dominate the marketplace. Whilst many have sought to modernise the infrastructure and functionality of their products in an effort to keep up with digital and more agile service delivery, some still lag behind. 
The best-case examples include suppliers supporting and enabling better system interoperability by offering a range of (often) free APIs (Application Programming Interfaces, which enable two or more applications to talk to each other) and more flexibility by hosting platforms in the cloud. However, there is still room for improvement given many of the existing solutions are centred around council officer user journeys and workflows rather than resident user needs and requirements.
During the workshop, it was acknowledged that newer and more innovative companies in the Housing Services space are mostly developing products that look at customer interaction / engagement interfaces, such as rent management, payments, repairs and maintenance. None currently offer a competitive advantage on the core, back-end functionality, which is dominated by the large legacy suppliers.
However, these customer interaction / engagement interfaces only work well if built on a solid and resilient core, back-end infrastructure.
Core, back-end functionality vs digital experience
---
Boroughs told us that both are critical if they're to deliver a modern, human-centred service and that their experience to date reflects the findings from the market research, mentioned above.
Boroughs reported different approaches they have undertaken to enhance their legacy systems in order to facilitate more digital ways of working for staff and to improve the experience of residents interacting with the councils' transactional services. 
As a number of LOTI boroughs are currently preparing to procure Housing Services systems, three potential options were presented for their consideration:
Join forces, as LOTI, to negotiate better value contracts with incumbent (typically large) Housing Services system suppliers. The advantages of making use of tried and tested technology are appealing to many.

Iteratively develop additional modules with Microsoft products. The high level of interoperability and cloud operating systems of Microsoft are features boroughs such as Brent are already taking good advantage of.

Jointly develop a digital platform using low-code software. Boroughs are very interested in the cost efficiencies and service capabilities this option offers, but only if added on to systems that offer core, back-end functionality.
For options 2 and 3 to work, a level of similarity between boroughs' processes is required. The reality is that despite their statutory duties being the same, many boroughs' workflows differ somewhat. More needs to be done to align workflows where possible.
Whilst boroughs' appetite and need for changing ways of working are important, they must carefully balance that against service continuity. All boroughs were in agreement that a blended approach incorporating options 1 and 3 would be more feasible. 
In the next workshop, we'll be exploring the shared objectives, outcomes and ways of working.
If you'd like to be involved, please contact me at genta.hajri@loti.london.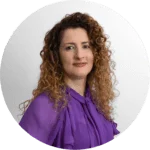 Genta Hajri
30 November 2020 ·