One year of Get Online London: The impact so far
---
Last month I was over the moon to join the London Office of Technology and Innovation and the Mayor of London in celebrating one year of Get Online London! And what a year it has been, we've helped thousands of digitally excluded Londoners to build their digital skills and confidence, meaning that they can access all the benefits the online world has to offer. 
Through cross sector partnership, we've been able to deliver devices, data and digital skills to some of the 270,000 digitally excluded Londoners. With the cost-of-living crisis putting strains on people's finances and forcing many offline, this support is more needed than ever. More and more essential services are moving online, which means that being digitally included isn't a luxury – it is a necessity. I'm so delighted that through Get Online London we've been able to help lots of people access digital, helping them to connect with friends and family, access jobs and healthcare, and so much more. 
It has been amazing to see the real-life impact that Get Online London has had. Here's some of our key achievements: 
Devices: We've given out 1845 devices to Digital Inclusion Hubs across London
A core part of Get Online London is London's Device Bank. This is our sustainable solution to digital exclusion that refurbishes old devices and gives them to people in need via Get Online London's network of community organisations. We're super grateful for all the businesses that have made this milestone possible through their donations. A huge thank you to London boroughs of Hammersmith & Fulham and Redbridge, consulting firm BJSS, and Ready Tech Go for your donations – they really are making a huge difference. 
Data: 26,224 sims sent to databank hubs
In the past year, Get Online London has helped to tackle data poverty in London through the London Databank. The Databank provides free mobile internet data, texts and calls to people in need, helping them to connect to the online world. 201 community organisations in the London network are databank hubs – identifying people in need and giving the data to them. 
Digital skills: 5446 people have signed up to Learn My Way
Devices and data only go so far – it is equally  important that people also have the basic digital skills to use them to their full potential. Earlier this year we were excited to release our brand new and improved version of Learn My Way, our free online platform for beginner digital skills. One year of Get Online London has helped over 5000 Londoners to build their digital knowledge and confidence through Learn My Way – and with our updated version of the platform, just think what we can achieve with another year! 
The London Digital Inclusion Network: There are now 326 Digital Inclusion Hubs in London 
In order to deliver Get Online London to the people who need it, we need community organisations to join our movement and use the service. I'm delighted to see that already over 326 organisations are taking up the offer, with all 33 boroughs having at least one Digital Inclusion Hub. At Good Things, we're working hard to grow this network even more and reach more digitally excluded Londoners. I'm always blown away by the work that our network does locally in their communities to support vulnerable people – we couldn't do this without them. 
It is incredible to look back at what Get Online London has achieved in the past year – I'm so proud of how the service has taken off and delighted that we get to do it for another 2 years. With more than 1.6 million Londoners lacking basic digital skills – and 6% of London households without any internet-enabled device at all – we need to do more to help the most vulnerable people in our society connect with digital. That's why I'm asking more businesses to join the campaign to help us achieve our target of supporting 75,000 Londoners to get online over the next 3 years. Together, we can help fix the digital divide – for good. 
Visit the Get Online London webpage to find out more about London's Digital Inclusion service.
This blog post has been written by Helen Milner, Chief Executive of Good Things Foundation.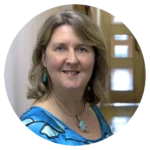 Helen Milner
28 June 2023 ·