Procurement as an enabler to innovation – the importance of early market engagement
---
Procurement is part of a bigger transformation and innovation puzzle. If done well and outcomes-focused, it can help stimulate the local government tech market and create places where citizens can thrive and feel safe. From lengthy process to the lack of early market engagement, and the use of central or regional frameworks – procurement processes can vary significantly between local public services. This makes it difficult for new entrants and SMEs to access the market and deliver much needed innovation.
To ensure value to the taxpayer and avoid unnecessarily procuring a solution that does not meet a user need, techUK encourages local government to routinely adopt early meaningful market engagements to effectively articulate the problem they are trying to solve and to ensure that a solution exists and is fit for purpose and future proof. By engaging with the technology market early, local public services will be able to interrogate the problem first to ensure they are procuring for the right outcome.
What is available to LOTI members
techUK is the go-to for public sector partners to engage with a diverse and vibrant group of suppliers from across the tech ecosystem. In our membership, we have suppliers of all different sizes, from across cyber to data analytics to smart technologies to public sector vendors and many more, allowing partners to access the breadth and depth of the tech industry and companies of all sizes. 
As strategic partners of techUK, LOTI members are able to use techUK to host various pre-procurement sessions. Read about our various forms of market engagement and examples of how we have worked with councils in techUK's Local Public Services Innovation: Creating a catalyst for change paper.
Outlined below are various ways London boroughs can engage a diverse group of suppliers via techUK:
Innovators Network
What is it? A neutral forum bringing together local government and techUK members to address common challenges.
Format: Grand challenges and proof of concepts are crowdsourced from the
sector and interested parties from across local government and techUK membership attend to interrogate challenge and identify possible solutions.
Benefits: Peer support and best practice from across local government and the tech supplier base. An understanding of what the art of the possible is. Identifying problem to inform technology. Safe space to test and de-risk innovation at a collective level.
Industry and market briefings
What is it? Opportunity for local public services to engage the tech market as one in a neutral environment. Providing the market with more information about either a digital strategy and ambition to validate thinking or brief on an upcoming procurement to ensure a diverse and varied response.
Format: Webinar, roundtable or briefing session with the opportunity for informal networking.
Benefits: Connect with a diverse mix of tech suppliers, small and large. Engage in a genuine two-way dialogue with the tech market as part of an early market engagement.
Innovation Showcase
What is it? London boroughs propose challenges and opportunities.
Format: SMEs pitch innovative solutions.
Benefits: Public sector partner better informed of the innovations that exist
and an opportunity to hear first hand from SMEs. Signpost innovators in the space.
Partnering & Networking
What is it? Targeted SME networking opportunity that offers councils and tech companies, small and large, to explore ideas and identify partners with innovative solutions and new concepts.
Format: Two-minute pitches from participants on the problem their solution
can solve and if they are looking to partner with a SME or large/established company. Followed by informal networking.
Benefits: A route to market for SMEs by enabling them to connect and partner with a larger company established in the local government market. Opportunity for local government to hear what latest innovations are.
If you have an upcoming pre-procurement exercise or would like to engage the market with a specific call to action, get in touch with Georgina.maratheftis@techuk.org to discuss the market engagement options available.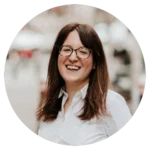 Georgina Maratheftis
20 September 2023 ·