Identifying opportunities to support people to remain independent for longer in Redbridge
---
Redbridge Council have partnered with dxw to explore the "front door" to Adult Social Care. This is an 8 week project, with a blended team from dxw and the council. You can read a bit of background on the project in our last blog. 
Why are we doing this work?
An ageing population, incoming changes to the Cap on Care, and the 2014 Care Act (which places duty on organisations to promote integration and person centred care), means demand for Adult Social Care is on the rise. Councils are expected to do more, with the same levels of funding.
80% of calls to the First Contact Team are signposted elsewhere, meaning teams are spending too long on admin, and not enough on the human work they signed up for.
Add to this, a disproportionate number of users of adult social care services are white despite around 60% BAME population in the borough, indicating there are barriers to accessing care for minority groups. This risks missing opportunities for preventative care, helping people remain independent for longer.
Redbridge Council want to understand more about how their residents think about care, where they go for advice and information, and how we can encourage people to plan for longer, more independent living long term.
Building on lessons learned
We're well aware as a team that 8 weeks isn't long to explore such a broad subject. We've reached out to our networks of local authorities to learn about their work in Adult Social Care, so we might use this to inform or support findings in the borough. We'd like to share a big thank you to Dorset, North Lincolnshire and Essex councils who have shared with us so far. These conversations have helped give us more confidence in our early observations in the work, and it's incredibly helpful to learn from ideas and strategies working in these areas (so we can build from this, rather than redo it).
Early on in the project, we ran a kick off workshop to help us define our problem statement and research goals, we discussed:
Context and background, the role of the council and requirements for Adult Social Care services

The people who use and deliver the service, and what we know about their experience at the moment

The impact that known issues have on the council and on the outcomes of their residents

The outcomes that Redbridge is seeking through this work.
We settled on two main research questions.
How can we ensure those in need of adult social care services are getting the help they need?
We want to learn more about where people look for information. We want to identify opportunities where we can encourage people to think about their care earlier, in places and ways that make sense for them. 
How can we reduce unnecessary contact to the first contact team?
We want to understand what types of contact might be better supported in other ways. Through awareness earlier on, better signposting, and better utilisation of community and voluntary initiatives. This is not about stopping people contacting the council, but looking at ways to help them get their answers sooner, so that the adult social care services can spend more time on those most in need of care.
Using collaboration to form a picture of the as-is
We've been working at pace since the project kicked off in early September. We've spent time speaking with front line staff, shadowing them as they work, reviewing their processes (and the three conversation model). We've used interactive workshops to identify the types of support people come to the council for (and things they shouldn't come for), and we used journey mapping to better understand two key scenarios; referring as a concerned neighbour/friend, and the worries of how it might impact an individual, and self-referrals that result in more complex resolution due to the time taken to respond to what was initially a simpler need (and therefore lower priority).
Some members of the team completed a "service safari" into a range of locations across the borough. This included the local GP, pharmacies, libraries, the shopping centre or job centre, and helped us get a sense of what is already out there. 
We then spent some time with Lead GPs in the area. They highlighted the difficulty of managing expectations and assessing complex health issues in the 10-minute appointment window. We were encouraged at how keen they were to get involved with this work.
Focusing on Redbridge
We're now in the process of completing further research in the borough. We're conducting pop up style research in three locations to learn more about people's attitudes to care and where they look for advice and support. We're also going to be meeting with some community groups to learn about how they support people, and what they've learned from this process. We're hoping this will help us reach out more directly to residents so we can involve them in future codesign activities.
We shared this update at a LOTI hosted show and tell on October 4th, check out the recording. Please get in touch if you'd like to hear more or would like to share your experience with adult social care services.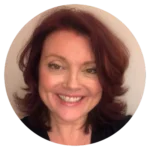 Corinne Barrett
24 October 2023 ·