Reducing isolation – using co-creation to get people living with dementia online
---
Our research showed that during the pandemic people living with dementia and their carers were particularly vulnerable to the challenges of isolation, with their routines and community support they rely on stripped away. Alongside this, the rise in the use of technology made the gap between those who are digitally included and excluded greater than ever before. 
We saw an opportunity to take stock of the new digital skills and techniques developed for community dementia support, and translate them into new hybrid approaches to supporting people in the community, helping them remain living safely in their own homes.

To undertake this project, we (the Helix Centre) partnered with LOTI, and our shared mission was to co-design and test new digital methods to better support people living with dementia.

In short, we worked with London boroughs and dementia support organisations to create a 'Digital Befriending Kit' intended to reduce isolation and boost digital inclusion. The Kit consists of an iPad, QR code reader app, iPad stand and Zoom Tickets, designed to help people to easily log into Zoom and online community groups. We tested the kit by running a pilot of a series of online group sessions using the kit. Two groups of people living with dementia and their carers took part in poetry, bingo, singing and drawing using the kit and Zoom, mostly successfully. 
Throughout, we used a process of co-design where people living with dementia were integral in crafting the final outcome.
The pilot revealed that people can operate the kit and taught us tips for facilitating online groups for people living with dementia.
Here is what we learnt about the kit and online groups as a result of the pilot: 
Significant carer support was needed to join calls

Almost all participants had significant help from a carer to operate the kit and join the calls. Our hypothesis is that this was because carers felt it was easier to do it for the participant than to teach them and because they were keen for the participant to focus on engagement in the online group over worrying about the technology.

Each part of the kit had their own elements of success

All participants used the stand to hold the iPad and enjoyed having a Zoom ticket (printed invite). With another iteration of the design improvements could be made to the stand and Zoom ticket combination to make aligning the QR code even more reliable. Participants found the distinctive pink colour of the app icon easy to identify, remember and therefore click on as part of the process of joining a call.
Not every person attended every week and there was some drop out

Of the 11 participants in the pilot, 2 did not attend any online community group sessions despite many attempts to support and engage with them (calling, offering to visit). Often even engaged participants had clashing appointments so of 6 participants it was reasonable to expect around 4 to attend each session.

Structured activities

For each week of the pilot a different structured activity was trialled, including poetry reading, listening to live music, playing bingo and drawing.

Participants had differing preferences towards the activities which made it hard to please everyone. 

Despite some initial scepticism, bingo was universally enjoyed, and was felt to be the most successful activity. It was particularly conducive to encouraging conversation among participants, and felt like a shared experience.

The live music session was enjoyed by most as they found it fun and uplifting, however others found it overstimulating – being too loud and jolly!
Group discussion

Group discussions appeared to be the section of the online sessions which resulted in most connection building, where participants started to talk amongst themselves. This was most successfully facilitated by asking an open question to each individual, for example 'what is something you are looking forward to?' and asking follow up questions based on their responses.

Speaking over each other 
A consistent challenge throughout the online groups was participants speaking over each other and understanding when to speak, be quiet and respond to questions. A way to mitigate this is for the facilitator to direct questions specifically at one individual at a time – doing this by using the name of the individual they're directing questions or comments to. It is also important to be patient and wait for participants to finish speaking and to encourage those who are more reluctant to take a turn.
Meeting in person before the sessions
Many participants commented on the importance of us (Helix team) delivering the iPads in person. This was due the fact it provided an opportunity for a personal connection to be established, before meeting online. They believed this greatly enhanced the experience.

Expect the variety of personalities to dictate the tone of the group
The atmosphere in group sessions was dependent on the personalities in the group, which could change from week to week even within the same participants. Some groups had chatty participants who kept conversation going with little facilitation, others involved more encouragement and management of participants who were less engaged.

Use of other apps

During the pilot the iPads were wiped of potentially distracting software but participants reported wanting to use the iPad between sessions for their own interests, such as playing Sudoku or reading the news.
Agenda and invitations in the post

Prior to one of the group sessions a new Zoom ticket was sent to participants in the post with a note detailing the agenda of the session and some printed bingo cards. This physical element appeared to positively engage many of the participants.  
The outcome was positive but there's more to do
The scope of this project was to take a creative approach to a very difficult challenge of reaching some of the most digitally excluded people. There is more to do, but we hope the ideas and insights included in this project can contribute significantly to efforts to create accessible, and affordable technology packages to get people online.
Get started using the kit with your community
This toolkit describes the project in more detail, it includes additional downloadable resources, will help you to configure tablet devices and set up an online community group.
Visit LOTI's Supporting Dementia Care page to find out more about our project, and please get in touch to discuss it with us.

This article was authored by Alice Gregory, Designer at Helix Centre.
Additional contributors to the project include Matt Harrison, Sophie Horrocks, Cat Kilkenny, Sophie Nelson and Genta Hajri.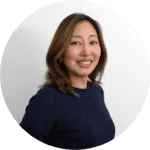 Polly Kwok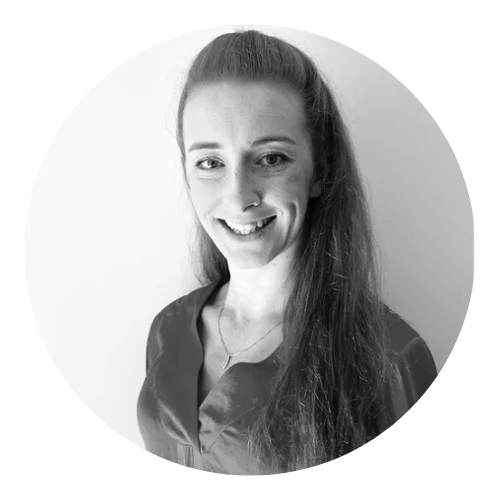 Alice Gregory
25 October 2022 ·