Reflections on our Digital Innovation journey
---
Last year was quite momentous for LOTI with the launch of two digital innovation programmes, one focused on tackling digital exclusion and the other seeking to explore the potential of new service models in addressing the well-known issues in adult social care.
In this article, I share some reflections on our digital innovation work, and how this is underpinned by a growth mindset of continuous learning, improvement and innovation with our community.
Innovating to learn
We'd like to think that after three and a half years of LOTI, we've grown and matured in our practice – including methods and ways of working. We now have a track record of tangible projects across a range of areas including innovation, data sharing, innovative procurement, cyber security – the list goes on.
The decision to focus on innovation in tackling digital exclusion and addressing the systemic challenges in adult social care was borne out of the COVID-19 pandemic, where we saw many either unable to or struggling to get online to access the help they needed.
Why focus on these two very specific areas?
Social care was a topic that kept coming up again and again, not only as an area of great need but also one with immense opportunity. With the COVID-19 pandemic almost over and social care reform announcements, it felt like an opportune time to tap into this completely new field for us.
Although we're not experts in social care, we're lucky to have the ability to tap into the wealth and breadth of expertise of the member boroughs, health partners and others we've come into contact with over the years. After all, deliberate collaboration is what we're all about. These partnerships have enabled us to rehearse methods and ways of working that can successfully bring together professionals from a range of fields, to dive deep into problems and then experiment on potential solutions.
Digital exclusion – I'm sure needs no explanation but it's important to recognise that despite the light shone on this issue during the COVID-19 pandemic, the barriers to access are likely to be just as relevant now in the context of the cost of living crisis. We're committed to continuing our work in this area.
What we mean by innovating to learn
In short, I'd say that we're exploring what radical methods and approaches (including, but not exclusively, technology), in these two different areas of our work that yield the best outcomes in the real world. Our intention is always to learn what works – how Londoners are better off because we acted – then build the evidence base so we can help enrichen the borough's understanding, avoid duplication and replicate and scale innovation across our city.
We don't have all the answers.
After all, the wicked issues in social care are decades in the making, which if easy, would've been solved by now. Similarly, digital exclusion is a multi-dimensional and evolving issue affecting people in different ways and at different times in their lives.
There's no silver bullet solution for either. What we're willing to do, however, is to keep an open mind about the solutions, including where they may come from. It is clear from the research we've done on digital exclusion and social care that strength-based, multi-partnership approaches have great potential. It's for this reason, we've put an emphasis on deliberate collaboration, encouraging the different sectors to work together to design and test ideas, in order to improve outcomes in a financially sustainable way.
Learning to innovate
The process of learning for us is an ongoing journey, not a destination. With every initiative, project or event, we always seek to do our best to deliver to our boroughs' expectations, unpick what worked well, what could work better next time and what we learned from the experience.
With the digital inclusion work, we're learning about the value of partnerships with local community organisations and their role in supporting those who most need support to get online. As we move forward, we'll be looking at how we can make strengths-based approaches scalable and sustainable so communities are able to support themselves.
With the social care work, we're at the very start of our journey but we've already learned that the third and private sectors are leading in the innovation space and that to make meaningful change that sticks (beyond small tweaks), we need to work together and have an open mind about solutions. By holding an Innovation Day, in November 2022, we learned that there's great appetite from public sector leaders and practitioners for adopting more radical ways of delivering services. By bringing together the different sectors we saw knowledge osmosis and ideation at its best.
By having an innovation fund, we hope it will give us the opportunity to genuinely test some of the new ideas and approaches in a way that aligns with our mission for radical innovation in social care.
Visit our projects pages on digital inclusion and new service models in adult social care to stay up-to-date with our latest developments.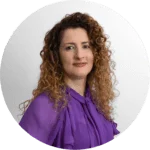 Genta Hajri
22 February 2023 ·