Showcasing how tech can help London boroughs achieve cost savings
---
On 7 March, techUK, together with some of its members, had a mini takeover of the LOTI all members meeting. The purpose of this was to showcase to LOTI members how tech and data can help London boroughs achieve efficiency savings whilst continuing to deliver improved outcomes for citizens and residents.   
At the end of last year LOTI and techUK announced a strategic partnership with the aim to foster positive relationships between industry, LOTI and its members. techUK attended the December 2022 meeting to get feedback on what they want from this partnership and want to hear from industry. There was lots of talk on fixing the plumbing and what meaningful market engagement looks like, but the recurring theme was efficiency savings. As such, it was great to be back at LOTI headquarters this time with members JADU, Glaxkey, AWS, Fortinet, Chipside, IEG4, AWS and Xantura to share knowledge and exchange of ideas and best practice on how to deliver efficiencies utilizing various technologies and rethinking how services are delivered.
We broke out into small groups where LOTI members were able to rotate to hear from the various suppliers' specific case studies where they had worked with a council to deliver cost savings. This ranged from:
Streamlining security and networks.

Adopting low-code and an agile approach to replace legacy systems.

Automating high volume transaction.

Using data and predictive analytics to develop a preventive model to homelessness.

Cutting translation costs by using machine reading technologies.
We heard how various technologies could not only deliver savings but also transform processes and service models.
The case studies and the specific savings that were made have been shared with LOTI members. Please get in touch to share your feedback on the event and other areas you'd like to hear from industry.
The partnership with techUK is about stimulating improved market engagement and working together on the common aim of leveraging the power of digital, data and technology in the transformation of local public service outcomes. Find out how else you can engage with techUK as part of this partnership on our previous blog.
This blog post has been written by Georgina Maratheftis, Associate Director, Local Public Services at techUK.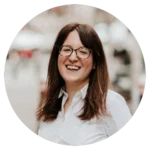 Georgina Maratheftis
22 March 2023 ·