Supporting dementia carers: Would you like to get involved?
---
Introduction
---
As part of the Digital Inclusion Innovation Programme, LOTI is looking to co-design and test new digital methods to better support people living with dementia. The project will launch in September. In this short article you can find out more about the project and how you can get involved.
The project – An overview from the project lead, Matthew Harrison, Helix Centre, Imperial College
---
What can we learn from the enforced isolation of the COVID pandemic in order to provide better community support to people living with dementia who continue to be isolated?
The pandemic was particularly hard on people living with dementia as lockdown stripped away the routines and family and community support they rely on. Community dementia support groups had to adapt quickly to use digital technologies to re-engage and support people from their homes in creative ways tailored to the specific needs of people with dementia and carers.
There is an opportunity now, as the world slowly opens up again, to take stock of the new digital skills and techniques developed for community dementia support, and translate them into new hybrid approaches to supporting people in the community, helping them remain living safely in their own homes.
LOTI and the Helix Centre (part of the UK Dementia Research Institute Care Research & Technology Centre at Imperial College London) are undertaking a London-wide project to co-design and pilot new ways to provide community dementia support.
Although this project focuses on the needs of people with dementia, it has the potential to inform and impact community support for other groups too in a post-COVID society.
We are seeking collaboration with London boroughs to work with their dementia strategies and assistive technology experts, and with community dementia support organisations to co-design and test new approaches.
This project kicks off in September, you can find out more on this short slide deck, and register your interest using this short form.
What happens next
---
1 – Interviews with boroughs and community dementia support organisations will be held during the first few weeks of September. Please register your interest in getting involved via this form.
2 – Workshop with boroughs, community dementia support organisations and other LOTI partners will be held on the 28 September at 10 am. Please register here, if you'd like to attend.
If you'd like to stay informed about this project and LOTI's other Digital Inclusion activities, please join our Basecamp space.
For general updates on the Digital Inclusion Innovation Programme, please visit the project page on the LOTI website.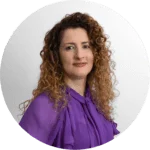 Genta Hajri
5 August 2021 ·