We are hiring: LOTI Data Projects Manager
---
Join LOTI and help us use data to tackle rough sleeping in London!
We are seeking a Data Projects Manager to join the LOTI team to deliver an ambitious new data system that will provide insights into the nature of rough sleeping in London. We are looking for someone who wants to solve problems and is passionate about using data to improve life for Londoners.
About the team 
LOTI is an outcomes-first organisation. That means that as much as we believe in the potential for data and technology to improve local government, it's never our starting point. We always look for the real world outcome first, asking ourselves: "which specific people do we want to help in which specific ways because we acted?". We then look to see where data, technology and other measures can help deliver this change. Working on the rough sleeping insights project you will be focused on helping to achieve London's desired outcome of making rough sleeping rare, brief and non-recurrent. 
Working at LOTI is all about collaboration. We work together as a team, drawing on the collective skills and insights of each colleague to design our programmes of work and deliver projects. This also applies to our work with partners across London. As Data Projects Manager, you'll be working alongside me (Jay Saggar) and a wide range of partners including London boroughs, the Greater London Authority, homelessness service providers and more. 
About you 
You'll have experience of using Agile methodologies to deliver projects, taking an iterative approach and demonstrating value as you go. You'll also need to be pragmatic: much of local government is not organised in Agile teams and so we need to adapt our ways of working to ensure we bring our partners along with us. You'll need to develop relationships, listen to users' needs and challenges and navigate competing interests to help us achieve our project goals.
The right person doesn' need to be an analyst but should have a strong understanding how data can help organisations. You don't need to be a technologist either, but you'll need to be able to communite and work well with developers. Being able to solve problems and digest complex technical information will be essential. The rough sleeping insights project requires multiple organisations to share data, which is likely to throw up technical, ethical and information governance challenges. You'll need to work with experts in LOTI and beyond to solve these challenges. 
As the project matures there will be opportunities for increasingly complex data science to play a role in drawing insights from the data. You'll be involved in coordinating the questions to ask and in shaping the capability of the project team and technology to provide insights. 
What we offer
The chance to make a real life positive impact at a truly pan-London scale

26 days holiday + Bank Holidays

Access to LOTI's communities of practice, including the LOTI Women's Network, LOTI Data Networks, etc. 

Flexible working arrangements

Local Government Pensions Scheme
If you'd like to have an informal chat about the role and working at LOTI please get in touch – contact@loti.london.
You can read the full job description and apply online.
You can read more about the rough sleeping insight tool in my recent blog.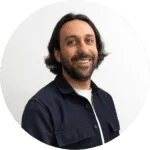 Jay Saggar
6 March 2023 ·