Weeknote 10 of 2021
---
Updating our members
---
Last week we reconvened all our members for our usual monthly catch-up. We started the session by crowdsourcing ideas and help that boroughs asked for on some of their upcoming priorities, such as developing new council websites and thinking through new and hybrid ways of working when London's lockdown measures lift.
It was great to witness such a willingness to share and work in the open; a true testament to why LOTI was established and the benefit of membership. On that note, we are really pleased to be able to announce and welcome the latest member to the LOTI fold – the London borough of Havering. Havering will be represented by Patrick Montgomery, Chief Information Officer at OneSource, the shared service that operates between Newham and Havering. We'll additionally be working closely with Nafisa Bhamji-Patel (Strategic ICT Business Partner, oneSource) and her colleagues on our upcoming projects.
At the meeting, Genta Hajri (Programme Manager, LOTI) shared an update on our Innovation in Procurement project, sharing highlights from the first Forum meeting. The Innovation in Procurement Forum, Chaired by Waltham Forest's Paul Neville, is a network for LOTI borough procurement leads and Chief Information and Digital Officers to discuss and collaborate on upcoming technology procurements. The group's Terms of Reference are available to read online. At the Forum and at this All-Member meeting, Jay Saggar (Data Projects Manager, LOTI) also shared details of boroughs' upcoming contracts that expire in the next 12-18 months. Over the coming weeks, he'll be working closely with borough leads to source data on their current technologies and contract end dates. This is in keeping with the recommendations made in the report for our founding City Tools project and one that we are particularly keen on progressing in the future.
To see what boroughs suggested, discussed and what's coming up for LOTI, be sure to check out our All-Member slides here.
Data Ethics & Governance in London boroughs
---
We recognise that the data that boroughs collect and/or hold is one of their most valuable assets. Used intelligently, it can help them to make better decisions, drive service improvements and better serve their residents. However, they are acutely aware of the need to use data not just legally but also ethically, transparently and in a way that is worthy of their residents' trust.
Some of you may recall that last year, we convened interested officers from London boroughs, academics and subject matter experts to explore how we innovate responsibly using data and artificial intelligence. The project (further information about which can be found here) was paused in light of competing priorities as a result of the pandemic. A year on, we're ready to resume our work and will start by supporting two LOTI boroughs who are pioneering new approaches to bring data ethics to life.
Camden Council is currently developing a Data Charter to provide council officers with a policy framework and set of principles to guide their approach to how they use the data they hold, both now and in the future. They will consult with local residents to determine how they feel about the use of data, identify under what circumstances and conditions they are supportive of its use, and where they have misconceptions or concerns.
Brent Council has recently established a Data Ethics Committee to review and assess the ethics of the council's new data initiatives. The Committee will make use of the Open Data Institute's Data Ethics Canvas to help frame any decision-making about whether or not to move forward with any given data projects.
Details of both initiatives were shared in our latest LOTI Show and Tell last Friday. Brendan Kelly (Data Manager, London Borough of Camden) and Rehana Ramesh (Digital Transformation Lead, London Borough of Brent) shared a brief summary of the points above, and how LOTI will be supporting their efforts in the coming weeks.
In other news…
---
We're pleased to share that the Data Exchange with the Voluntary and Charity Sector project has successfully received additional funding from the Ministry of Housing, Communities and Local Government (MHCLG) Local Digital Collaboration Unit Covid-19 Challenge. You may recall that this is a collaboration between the London Borough of Camden and Central Bedfordshire Council, alongside LOTI and the Greater London Authority, to improve the flow of data between councils and voluntary organisations to support vulnerable residents impacted by Covid.
At the end of the discovery phase, we published a report and user guide on how to create and run a Community Insights Project. This additional funding will move the project on from theory to practice, using exemplar projects in the local authorities to adopt and test the method outlined in the user guide.
The VCS and Council Data Exchange #LocalDigitalC19Challenge project will move from theory to practice, using exemplar projects to adopt and test the method outlined in the user guide. @LOTI_LDN @letstalkcentral @CamdenCouncil

Learn more ?? (7/11)https://t.co/PNzYeiq87z pic.twitter.com/2Gy0djVXwf

— Local Digital UK Gov (@LDgovUK) March 11, 2021
Coming up this week
---
This week, we'll be:
Connecting our LOTI Covid Innovation Fund Data Project group with colleagues from Redbridge, to share a Show & Tell of their approach to using data to inform efforts to tackle digital exclusion in London. Further information about the project can be found here.
Hosting the first in a series of 'In Conversation with…' Show & Tell sessions with Martyn Wallace (Chief Digital Officer, Scottish Digital Office). If you'd like to attend, please register to attend here.
Planning for the first Show & Tell from the LOTI Covid Innovation Fund Digital project group, sharing their findings from the Discovery phase. All are welcome so if you'd like to attend, please register to attend here.
For the daily download on all things LOTI, be sure to follow us on Twitter.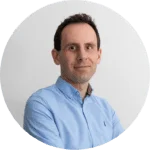 Eddie Copeland
15 March 2021 ·