Weeknote 10 of 2022
---
What we've been up to
---
Hosting a Show and Tell on Supporting Dementia Care
On Wednesday, we held a second Show and Tell for the Supporting Dementia Care project. This project is part of the Digital Inclusion Innovation Programme and aims to address the digital exclusion and isolation of people affected by dementia. Colleagues from the Helix Centre shared their prototypes for supporting access to Zoom calls so that people with dementia and their carers can join online community group activities. This included configured and remotely managed tablet devices, printed Zoom invitations and custom make apps to support easy access. To find out more, please see these slides and this recording of the session.
Sharing 12 Ways to Make Hybrid Work more Inclusive
Following our Webinar two weeks ago on Hybrid Technologies for Inclusive Workplaces, Sam Nutt, the research lead on LOTI work on Future Workplaces, has published a blog on the 12 ways to make hybrid work more inclusive, that reflects on the lessons gained from the webinar. In the blog, he draws out approaches to hybrid work that LOTI boroughs might try to make their workplaces more inclusive, plus shares some top tech tips from our amazing speakers to make our digital technologies more inclusive for all staff.
Visiting our LOTI community in Hounslow
Last Monday, Hounslow Council invited LOTI researcher Sam Nutt to join them for their staff expo and discuss how LOTI can support Hounslow in areas like the Future Workplace. We're very grateful for Mark Lumley for hosting us, as it highlighted how LOTI might support boroughs in other policy domains going forward: Sam spoke to Hounslow colleagues in environment policy, Behavioural Insights and public health, staff associations, innovative community triage services, and was able to hear speeches from Hounslow Chief Exec and Council Leader to hear how they reflected on the recent past and future of Hounslow as LGC Council of the Year!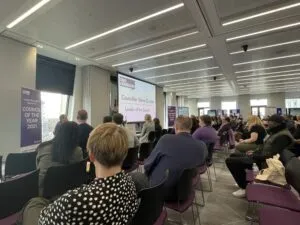 Throwback of the week: Digital, Tech and Data Job Description Library
---
There are over 170 job descriptions in our LOTI job description library to support all hiring managers in councils who look after recruitment for digital, technology and data roles.
Coming up this week
---
This week among other things we'll be:
Meeting with our data science network
Visiting venues in London for our upcoming design sprint in May
Planning two upcoming Show and Tells: Digital Skills Needs Assessment Tools (Southwark), Pathway plan app for social care workers and care leavers (Brent). For all the details visit our events page.
For all the latest news from LOTI, follow us on Twitter.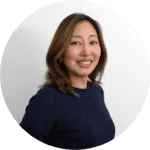 Polly Kwok
22 March 2022 ·