Weeknote 11 of 2022
---
What we've been up to
---
Sharing the latest on the Story Map for Older People
On Wednesday, Helen Cooper from Map It Out and Paul Hodgson from the GLA presented a first draft of the Story Map for Older People. This interactive map builds on the Mapping Digital Exclusion with Data project led by Barnet, Brent, RBKC, Westminster and Southwark.
The map will make it easier for non-data experts such as policy and project leads to easily access information about the distribution of digitally excluded older people in their borough which can be used to develop targeted interventions. The next iteration will be shared for further feedback in the next few weeks.
Designing the LOTI London Climate Goals Design Sprint 
LOTI is bringing together London's Environment teams with their digital and data colleagues, as well as leading experts from industry and academia, with the aim of exploring how digital, data and innovative smart city approaches can support the delivery of the capital's environmental goals.
By bringing two communities together that don't always get the chance to work together we aim to generate new ideas and potential solutions that can meet the challenges facing London in four key areas:
Retrofit London
Low Carbon Transport
Reducing Consumption Emissions
Renewable Power for London
The in-person events will take place over 2 days (16 and 23 May) and invites are currently being circulated to environment teams and data, digital and innovation and teams.
Meeting our Data Science Network 
Last week we met with our Data Science Network, and Ejaz Hussain and the Hounslow Council team shared their work on air quality and discussed their work on their cloud environment AWS. Specifically, the air quality work, was a great example of collaborative working between the data science team and the environment team, on Hounslow's air quality data predictor and initiatives that follow.
Throwback of the week: Data Ethics Case Study Library
---
LOTI has collected a range of case studies from different government organisations, both local, national and international, detailing different approaches to data ethics. Visit the library on the LOTI website.
Coming up this week
---
This week among other things we'll be:
Visiting venues in London for our upcoming design sprint in May
Hosting our Show and Tell: Digital Skills Needs Assessment Tools (Southwark)
Planing future events, including the Show and Tell Pathway plan app for social care workers and care leavers (Brent), etc. For all the details visit our events page.
For all the latest news from LOTI, follow us on Twitter.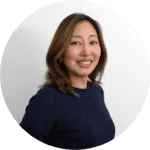 Polly Kwok
29 March 2022 ·