Weeknote 18 of 2021
---
Planning for Year 3
---
Last week, we checked back in with our membership of Chief Digital and Information Officers (CDIOs) to explore where LOTI should focus its attention in Year 3. With not long left until our second anniversary – 15 July – we dedicated much of the session to running retrospective and future-gazing exercises with them.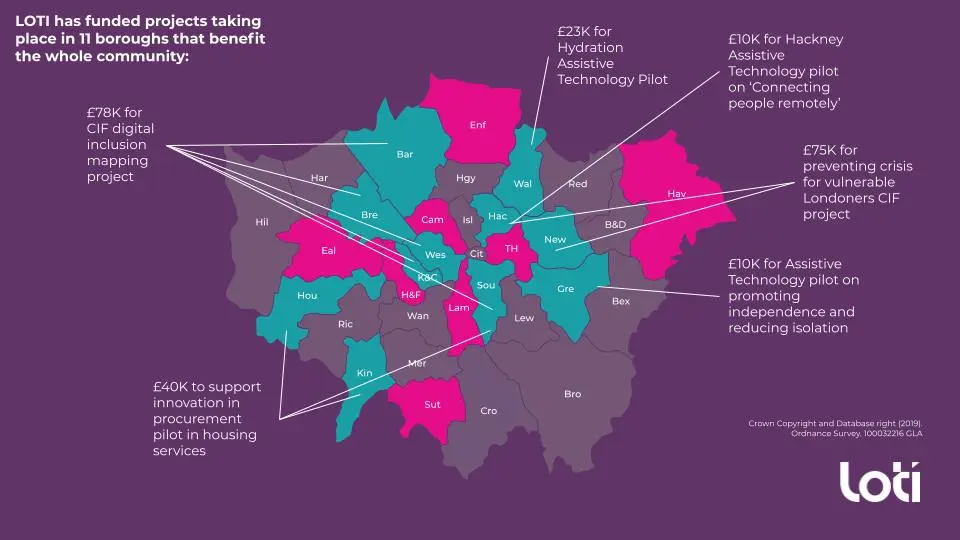 After a summary of project progress and what we've funded and achieved in year 2, we posed the following four questions to them for input:
What aspects of LOTI membership do you most value? (Because we want to play to our strengths.)
What aspects of LOTI membership do you find most challenging? (Because we know collaboration is hard, but there may be particular challenges we can try to design out.)
On what topics would you most value a collaborative approach over the next year? (Because we want to focus on borough priorities.)
What roles or capabilities do you find it hardest to access or recruit for? (Because we want to understand if and how we can help address persistent capability gaps.)
The LOTI Central Team will be reviewing their feedback this week, with the intention of sharing a strategy for the year ahead by our anniversary. The slides from the All-Member meeting are available here.
Mapping Digital Exclusion with Data
---
Members of the LOTI Covid Innovation Funded Digital Exclusion Mapping project group selected the Government Digital Service (GDS) Data Ethics Framework to assess the ethical implications of data use in the project.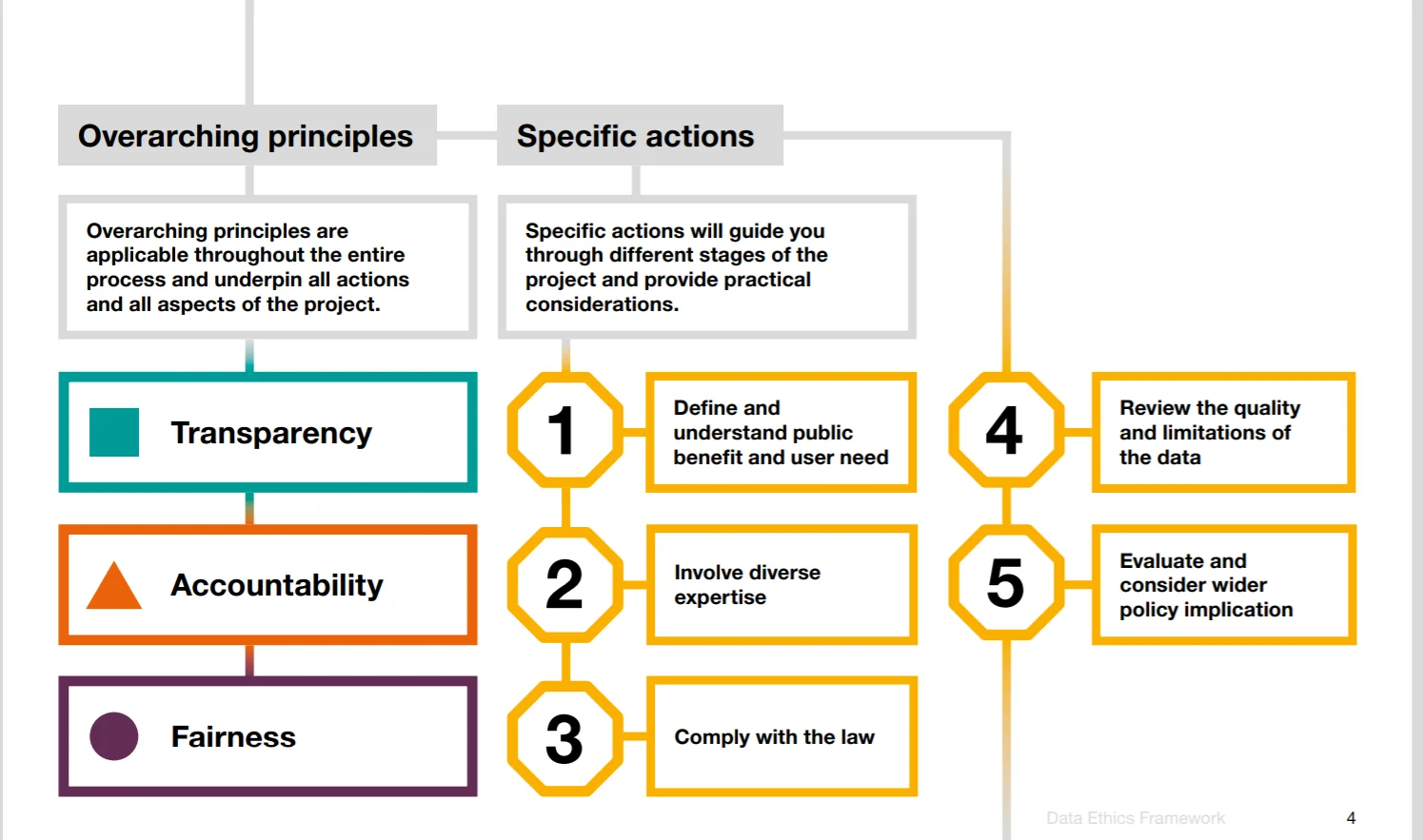 The framework will be adapted for the project context, and work has begun to explore ethical considerations and questions in the following areas:
Transparency: Is the project process and the information shared as part of the final output sufficiently open and transparent? Is the information easily accessible and understandable by our users and the general public?
Accountability: What mechanisms exist to ensure we deliver the benefits we have set out to achieve?
Fairness: How do we mitigate biases which may influence our data modelling? How do we ensure that the project and its outcomes respect the dignity of individuals, are just, non-discriminatory, and consistent with the public interest, including human rights and democratic values?
The completed findings will be presented to Brent's Data Ethics Board for feedback, as part of a separate project LOTI is currently developing. This will be published alongside the project methodology and toolkit.
In terms of other areas of progress on the Digital Exclusion Mapping project, this week we have an update from Fenella Pringle from Barnet who shared the progress the project group has made in validating a set of personas for key digitally excluded groups. They've been working with service leads to test whether the findings resonate and help build a pan-London set of personas. Their services have been very positive about the summaries and themes so far, and are excited about the prospect of having a tool to explain some of the challenges and better support interventions. An example cited is in the "unemployed" persona group. One of the profiles highlights the need to upskill residents previously employed in the creative industries, but who are currently struggling to find work. This has shifted the team's focus to supporting these residents to develop their digital skills. Barnet is now in the process of developing a number of sector-based skills academies for this group and supporting people to upskill themselves digitally.
This week, we'll be hosting the first public show and tell where colleagues from Barnet, Brent, Southwark, Westminster and Kensington and Chelsea will be sharing the progress they've made on this collaborative project. To find out more information, please register here.
Preventing vulnerable residents from reaching crisis
---
Last week also saw great progress on the second of LOTI's two Covid Innovation Fund projects: Preventing vulnerable residents from reaching crisis.
Colleagues in Hackney kicked off a four-week pilot to test their "link worker" model. This entails two customer service staff acting as link workers to support Hackney residents who are clinically extremely vulnerable and struggling to engage with or navigate council services. The central idea behind this pilot is that it takes huge courage for a resident to get in touch to ask for help. It's therefore imperative that the council responds well first time to build and preserve trust and to connect vulnerable people to the different forms of support they need.
Hackney also started a new development phase to improve a digital tool that helps front line and link workers make better and more informed referrals to other services on behalf of residents. The latest updates to the tool focus on improving user experience and getting more users from different organisations in Hackney to access the tool.
Meanwhile, colleagues in Newham confirmed plans to run two core "conversation training" sessions that will be open to other boroughs. This training is designed to ensure teams of front line staff across the council and voluntary and faith organisations can improve referral pathways and coordinate better with each other to meet the needs of vulnerable residents. The core principles from that training have been distilled to be shared with other local authorities.
Coming up this week
---
This week, we will be:
Meeting together in person (for the first time in over a year!) to review the feedback from members to develop LOTI's Year 3 Strategy.
Holding a show and tell where colleagues from Barnet, Brent, Southwark, Westminster and Kensington and Chelsea will be sharing the progress they've made on our collaborative project to develop a pan-London map of digital exclusion. If you'd like to join us, please register here.
Eddie Copeland (Director, LOTI) will be speaking alongside Mark Lumley (Director of Digital & IT for London Borough of Hounslow. Vice President for Society for Innovation, Technology and Modernisation, SOCITM), about the role of data in Local Government Post-Covid at the Digital Public Sector Conference.
For the daily download on all things LOTI, be sure to follow us on Twitter.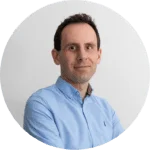 Eddie Copeland
10 May 2021 ·