Weeknote 2 of 2021
---
Cybersecurity for London's local government
---
Aware of the heightened risk of cyberattacks on London local government, including a serious incident at Hackney (you can read the latest on the Hackney issue here), LOTI and the London Chief Digital and Information Officers (CDIO) Council hosted a cybersecurity
session last week. The purpose was to bring together London local government CDIOs to hear lessons from Hackney's experience and to explore whether there would be benefit in developing some form of joint resource to support boroughs' cybersecurity measures.
In the session, we invited CDIOs to share their ideas and suggestions for what kind of additional support they'd like to see. Some ideas centred around procurement and the potential for collaborating on pan-London contracts for best in class tools and resources. Others were keen for boroughs to share and reuse everything from specialist training and resources to providers themselves. They were also keen to consult with other sectors, such as banking, to learn more about how they've tackled the problem differently.
There was some interest in the potential to create shared capabilities or cyber expertise that could be used to provide senior level cyber support in case of significant cyber outages/emergencies.
We're aware that there are already existing networks and functions that perform some of these functions, such as the Information Security group for London (ISfL) which is the London WARP. A WARP (Warning, Advice and Reporting Point) is a community-based service where members can receive and share up-to-date advice on information security threats, incidents and solutions.
We're keen to work with these groups and not create something that already exists, so we'll be researching to find out more about what's out already there. We'll then reconvene CDIOs for a second workshop to explore which new solutions they'd like to put in place.
Digital Inclusion
---
You may remember that as part of LOTI's Covid recovery efforts, we kicked off two workshops last year to explore the extent to which the pandemic impacted the issue of digital exclusion in London. That's not to say digital exclusion is a new concern for London boroughs. Instead, the Covid period increased the extent and severity of this problem. With the majority of council services moving online and boroughs having to rethink how they engage with residents, we are made all the more aware of how much this affects those who are not able to get online.
Addressing these problems can be complex. Information about which cohorts experience digital exclusion, and in what ways can be hard to find. Boroughs often lack the resources to help all those in need, while central government support can only go so far.
The London Recovery Board is committed to tackling digital exclusion through a number of initiatives and LOTI is working closely with the Taskforce to ensure that boroughs' knowledge, ideas and resources are aligned with this process to make the greatest positive impact for Londoners. LOTI's current thinking and work in this area are outlined here.
LOTI Digital Inclusion for Covid Recovery

Our view is that digital exclusion is a multi-faceted issue that cannot be addressed in one go. Instead, we need to find specific aspects where we have the influence and ability to make change happen. We would welcome your thoughts on our proposed plan and any information you might have about projects underway that are already doing this well or blind spots we may have missed. Please do get in touch with Onyeka Onyekwelu (Strategic Engagement Manager, LOTI) if you'd like to share your views with us.
LOTI Covid Innovation Fund
---
Just before we drew 2020 to a close, we launched our Covid Innovation Fund to support two projects. Our intention is for half the funds to go towards an idea that involves making smarter use of data; and the other for a digitally-enabled initiative. To inform officers with brilliant ideas about what we expect and the process for application, we dedicated our first show & tell of the year to this. You can catch the full recording here and the full presentation here.
So far, we've received some really interesting project ideas, which you can access here. Please note: we will only be accepting ideas led by LOTI boroughs, with the successful two going forward for delivery in early 2021.
This Week
---
This week, the LOTI Central Team will be:
Holding the last drop-in session for boroughs interested in applying for the LOTI Covid Innovation Fund. If you'd like to speak about a project idea with someone in the LOTI Central Team, please contact Genta Hajri or Jay Saggar.
Holding the latest LOTI All-Member Meeting.
Holding an open forum for Assistive Technology and Social Care leads to discuss and explore the impact of the analogue to digital switchover on telecare services and products. If you'd like to attend, please register here.
For the daily download on all things LOTI, be sure to follow us on Twitter.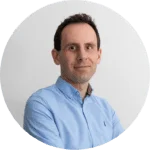 Eddie Copeland
18 January 2021 ·