Weeknote 2 of 2022
---
What we've been doing
---
Sharing the latest in Digital Inclusion Innovation Programme (DIIP) 
The Digital Inclusion Innovation Programme (DIIP) was launched by LOTI and the GLA last year to support digitally excluded Londoners who have been left particularly vulnerable during the COVID-19 pandemic.
On Wednesday we invited colleagues to join us for a stocktake of our projects from the second wave of DIIP. In this session, we shared the latest on these projects and discussed the next steps for the programme, including:
Our discovery into the nature of digital exclusion experienced by residents living in London temporary accommodation hostels. The findings and recommendations from this project can be read in the final report.
Our resource for practitioners working with digitally excluded residents captures the latest social tariffs offered by broadband and telecommunications providers. We are now working with Ofcom to identify other opportunities for promoting social tariffs to eligible London residents.
Our upcoming guide to sourcing digital devices developed through collected learnings from local authorities and community organisations who have run successful device crowdfunding and crowdsourcing campaigns.
You can read more detailed updates from the programme in the workshop presentation. Please contact sophie.nelson@loti.london if you have any questions about any of these projects.
Supporting better hiring in the LOTI Community
At the LOTI Away Day on 11 January, boroughs highlighted that the difficulty of accessing sufficient talent was one of the greatest barriers standing in their way. One key factor is that they cannot compete on salary with private sector firms for digital, tech, and data roles. Boroughs, therefore, have to be more creative in their recruitment methods. Having recently created a guide to effective recruitment and Library of Job Descriptions, and with a new LOTI jobs board coming in February, we're now seeking to work with a recruitment consultant to enhance the support we can offer our members.
In our Invitation to Quote, we'd like to hear from freelance recruiters who can work with us five days per month over the next nine months. Activities would include staying in regular contact with our members to understand their recruitment needs and challenges, designing new JDs, conducting salary benchmarking, and hosting monthly sessions with people considering a career in London local government. The deadline for applications is 5pm on Tuesday 8 February.
Sharing good practice through our Data Ethics Case Study Library
As part of LOTI's ongoing work on data ethics, we have published a repository of case studies that include a diverse range of approaches to data ethics from across the public sector. The library includes examples from Police Forces, TFL, NHS, Local Authorities including Essex, Brent, and Camden, plus international city and national authorities.
As we continue to conduct interviews and document best practices, we will be adding more case studies to the library. Insights from the case study library will inform our future thinking, resource development, and recommendations for how data ethics can become part of data work at the city and borough levels.
Visit the LOTI Data Ethics Case Study Library.
Supporting boroughs to develop their Future Workplace
LOTI is releasing a series of guides as part of our Future Workplace programme. Each guide will tackle specific pain points or opportunities identified through our research. At launch, we have published three different "How can I…" guides, which respectively address:
Coming up
---
Among other things, this week we'll be:
Hosting a Show and Tell with Greater Manchester Combined Authority on their Early Years Integrated Solution.
Meeting with our Data Science network to discuss Github web scraper, register to join on Eventbrite.
Meeting with our Data Leaders network to discuss Data Management Frameworks.
Co-hosting a workshop with Ofcom on promoting social tariffs.
For all the latest news from LOTI, follow us on Twitter.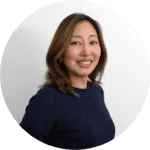 Polly Kwok
25 January 2022 ·