Weeknote 24 of 2021
---
Mapping Digital Exclusion in London
---
As part of the LOTI Covid Innovation Fund project to map digital exclusion in London, colleagues from Westminster, Kensington and Chelsea, Brent, Barnet and Southwark will develop a digital inclusion toolkit. The intention is for this toolkit to include a digital exclusion map, bank of user personas and qualitative research.
By way of background, Westminster initially created a bank of digitally excluded personas by interviewing 20 community members. We recognise that there will be some overlap between the residents in Westminster and the other boroughs in this project group, but in order to validate these personas, we commissioned qualitative research with service leads.
Last week, we hosted a show and tell for the researchers to share back findings and insights with the project group. This qualitative research was conducted with residents in Barnet, Brent and Southwark to better understand details of the impact of digital inclusion interventions amongst the key groups identified as part of the wider mapping work.
The full recording is available to watch online, and the presentation is available to access here.
Digital Inclusion Innovation Programme (DIIP)
---
We spent most of our time last week meeting with potential project groups for our first wave of DIIP projects. As a reminder, our first projects will be:
Acting on insights from the Digital Exclusion Map – this will be the next phase of the LOTI Covid Innovation Fund Digital Exclusion mapping project mentioned above. The intention is to build on the insights drawn from the map and test how they can help improve and target digital inclusion services more effectively.
Device Upcycling – we're currently in conversation with two boroughs and another public sector organisation to explore piloting new approaches to upcycling their retired devices to benefit digitally excluded Londoners.
Digital Inclusion in Temporary Accommodation – the LOTI team met with colleagues from London Councils and the GLA to find out more about how digital exclusion affects individuals and families living in temporary accommodation, and are currently planning a discovery workshop.
Supporting Dementia Carers – we met with the Community Makers team and colleagues from Hammersmith and Fulham to discuss next steps on this project. We learned more about the work they've done to date, and discussed how best LOTI can add value going forward. We're planning a workshop on this in the coming weeks.
As you can see, there are a lot of moving parts so we have developed an online community to inform and better manage project delivery on the DIIP. This is a private network for us to communicate the progress of the project and actively engage with and recruit Digital Inclusion leads in local government, and their voluntary sector partners to deliver on future projects. If you're leading a Digitial Inclusion project or programme in your borough and would like to be a part of this growing community, please contact Onyeka Onyekwelu via email at onyeka.onyekwelu@loti.london.
Expanding the LOTI Team!
---
Last week we announced the launch of our recruitment for two new roles to the LOTI team. We're looking for a Researcher and a Digital Inclusion Projects Manager to join us and help us further the support we can offer London boroughs.
You can find out more about the two new roles and how to apply here. Thank you in advance for helping spread the word to people you think might suit these roles.
Coming up this week
---
LOTI's last Show & Tell before the summer break will be held this Wednesday. We'll be hosting an hour-long session for you to hear first-hand from colleagues in Newham and Hackney about the LOTI Covid Innovation Fund digital project to develop a preventative approach for supporting vulnerable residents. You can register to attend here.
At LOTI's latest Data Science Network Meet-up we'll be sharing the list of successful applicants for the Skills Development Programme we've created in collaboration with the Office of National Statistics (ONS) Data Science Campus. You can register to attend here.
LOTI's Innovation in Procurement Forum will take place on Thursday where we'll share template documents that boroughs may use when procuring a Housing Services System, based on Hounslow's recent procurement exercise. These will include a template tender specification and a commercial option decision-making tool. You can register to attend here.
For the latest on all things LOTI, follow us on Twitter.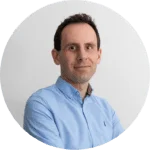 Eddie Copeland
21 June 2021 ·