Weeknote 24 of 2022
---
Below is the latest news from the LOTI community, based on the activities we worked on during the week commencing 18 July.
Engaging with parliamentarians
---
Last Wednesday, Sam Nutt, Jay Saggar and Polly Kwok spoke with Lord Clement-Jones, the chair of the Lords AI Committee and one of the leading parliamentarians on all things digital and data. Whilst the initial focus was around our work on data ethics, having cited Lord Clement-Jones' committee's report on data ethics in our work, it was a great chance to speak about a range of issues that were important to both of us, including digital inclusion, smart cities and procurement. We look forward to continuing to work with Lord Clement-Jones and engaging with other important stakeholders to help improve LOTI's ability to help our members.
Working with our summer intern
---
We have been delighted to host Swathi Ramprasad as our LOTI summer intern, here is what she had to say about her time so far:
"Over the past 3 weeks, I've had the pleasure of being LOTI"s summer intern. This project is focused on creating an impact evaluation for the Digital Inclusion Innovation Programme and its progress over the course of its first year. I've delved into the academic literature, which has helped me gain context for different frameworks of evaluation and ways of thinking about digital inclusion. Further, we've met with evaluation experts from other organisations and received useful tips on translating their learnings into actionable steps for DIIP. I'm currently working towards a full report detailing my recommendations for evaluating DIIP, which will be produced by the end of the summer."
Discussing Shared Ambitions with our London Council colleagues
---
Last Thursday, the LOTI attended London Council's Shared Ambitions Celebration event, where we had the opportunity to reflect on how our work aligned with the Shared Ambitions, and also a chance to network with teams in London Councils. The Shared Ambitions include London's Future, Climate adaption and net zero, Wellbeing & the borough role in prevention, London's voice, Value proposition for the boroughs and organisation development and design.
Coming up this week
---
This week, the team will be:
Reviewing the LOTI member feedback from the away day.
Finalising communications plans for the London Digital Inclusion Service.
Planning the upcoming social care design sprint event.
Meeting with our Data Leaders and Data Science networks.
For all the latest news from LOTI, follow us on Twitter and LinkedIn.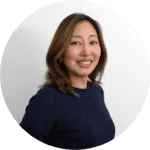 Polly Kwok
26 July 2022 ·