Weeknote 26 of 2021
---
Adopting LOTI's Data Projects Methodology
---
Last week we presented LOTI's Outcomes-Based Methodology for Data Projects to the London Environment Directors' Network (LEDNet). The methodology sets out how you can tell if data can play a useful role in achieving a particular outcome or tackling a specific problem.
This is a methodology we're keen to spread far and wide because it helps teams and individuals outside the data profession – from service managers to frontline staff – see how data can play a useful role in helping them do their jobs better.
By engaging with LEDNet, we're keen to ensure that data and its associated methods are used to deliver the real-world environmental changes that Londoners wants to see. We'll be checking in with the group regularly over the next year to see how LOTI can support their goals.
Getting ready to kick-off projects
---
Last week, we spent time consulting with the groups leading on the first wave of Digital Inclusion Innovation Programme projects. Further details about the programme can be found here.
Next week, we'll be hosting a workshop for London borough digital inclusion leads, temporary accommodation (TA) and housing needs service managers and TA housing service providers. We'd like to better understand the nature of digital exclusion as it presents itself in London temporary accommodation and develop a project that could benefit from a collaborative approach. Our desired outcomes from this initial workshop are to identify the different digitally excluded personas living in TA, understand the different forms of TA these individuals access, clarify the nature of their needs and develop potential solutions that might help to address them. If this is of interest to you and you fall within any of the specified roles above, please do register to attend here.
The following week, we'll host a workshop for another of our first wave projects, inviting London borough digital inclusion leads, voluntary and charity sector partners, and wider public sector stakeholders to take part in the next phase of LOTI's Digital Exclusion map for London project. This workshop will be a hybrid session, allowing the Phase 1 project group to showcase the final version of the Digital Exclusion map they've developed in collaboration with colleagues from the Greater London Authority (GLA). The Show & Tell will mark the conclusion of Phase 1 of the project. Phase 2 will form part of LOTI's Digital Inclusion Innovation Programme, and will give us an opportunity to invite interested stakeholders to share their needs as potential use cases to explore. If you're interested in the next phase of this project, please do register to attend here.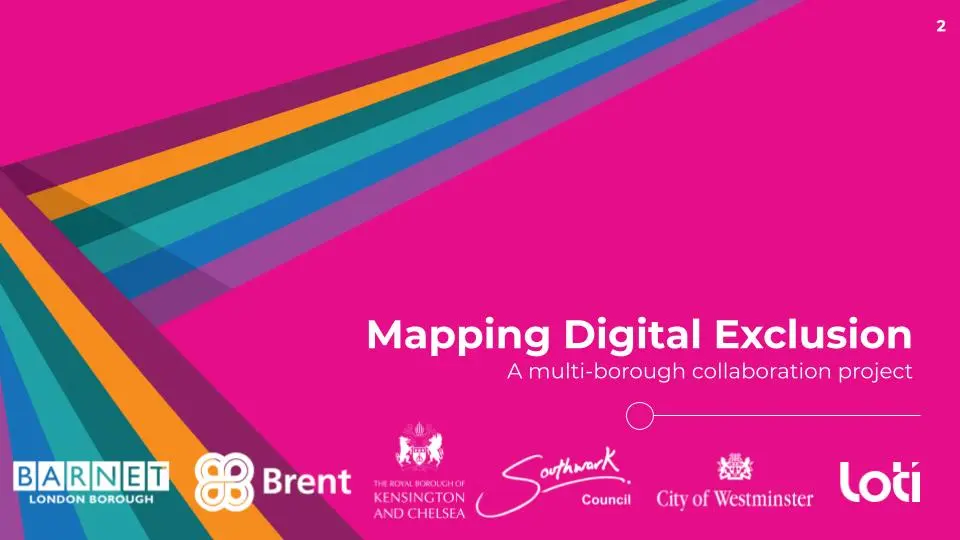 We're thrilled to be kicking both of these projects off so soon after we officially launched the programme at the start of the month. None of this would have been possible without the input of the London borough digital inclusion leads and their voluntary and charity sector partners who shared what they've been working on with us to inform our baseline. The full list of 95+ digital inclusion project submissions can be found here.
They were also forthcoming with their challenges and aspirations for the programme in two separate workshops. Summaries of which can be found here and here. As a result of this, we've created a backlog of project ideas to ensure that we remain connected with boroughs' emerging needs and deliver useful things that best serve them. You can access the full list of proposed project ideas in the DIIP backlog here.
As always, we'd value your views and contributions to this list so please do take a look and add your views by commenting directly on the document.
Approaching LOTI's 2-Year Anniversary
---
It's official: LOTI is nearing the end of its second full year in operation. Over the course of the last – rather extraordinary – year, our whole community has rallied together to navigate the transition from Covid emergency response to recovery. We've also found time to build our work on developing data skills, improve procurement practices, and much more besides.
Join us as we look back on LOTI's second year and celebrate our community's achievements alongside the partners from the public, private and third sectors who have helped us along the way.

The celebration will be an hour-long, closing with a virtual networking reception afterwards. We would be delighted if you could join us, with a glass of your preferred drink in hand, so please do RSVP here.
Coming up this week
---
The LOTI Central Team will spend much of the week rounding off project outputs from our second-year in operation, and planning for our 2-Year Anniversary celebration.
For the latest on all things LOTI, follow us on Twitter.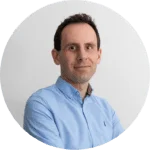 Eddie Copeland
5 July 2021 ·