Weeknote 27 of 2021
---
Updating our members
---
Last week, we met with our membership of Chief Digital and Information Officers (CDIOs) for the last time before our summer break. We used the session to give them an update on our projects' progress and confirm plans for celebrating our second birthday this Thursday. (Please do follow #LOTIturnsTwo this week for all the latest news on our anniversary!)
We also ran an exercise to ask how we could best help CDIOs navigate the changes they need to make to their offices, technologies and ways of working once Covid restrictions ease. The image below comes from GroupMap – a tool we've recently enjoyed using for ideation workshops – and shows some of the key areas where boroughs would like to share knowledge and examples of best practice with each other. LOTI is proposing to conduct research and publish a report every six months for the next two years, providing insights on boroughs' different tools and approaches for enabling effective hybrid working. You can read and comment on the proposal here.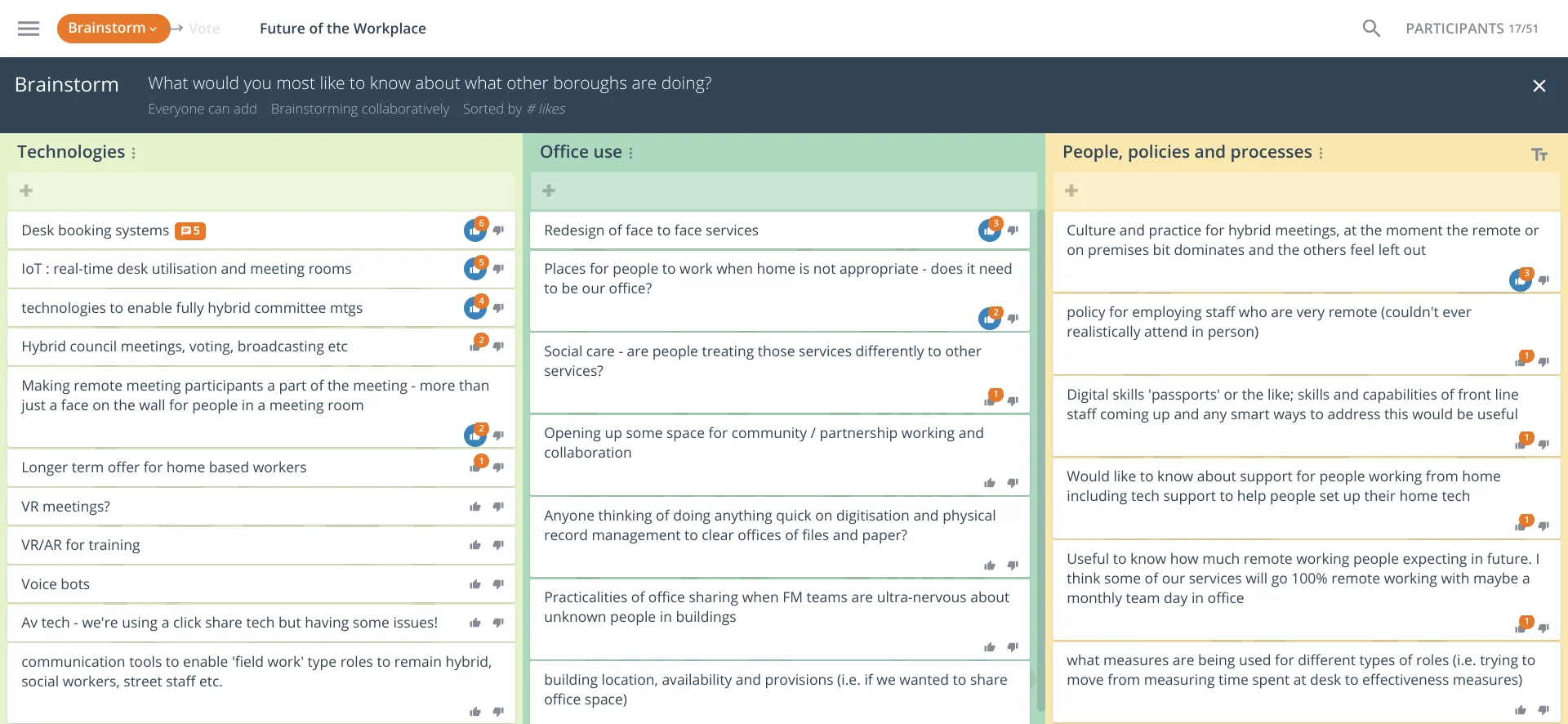 Progress on Assistive Technology pilot in Hackney
---
As part of LOTI's effort to support boroughs to test the effectiveness of Assistive Technologies aimed at improving outcomes for residents, we funded a Hackney pilot to help people experiencing both social isolation and digital exclusion to connect with others. Participants with a variety of social care needs were provided with a tablet, 4G SIM, and the offer of one-to-one support, and were encouraged to use the device to contact friends and relatives or attend online activities.
On Thursday 8 July, we hosted a Show & Tell for the team behind that pilot to share their lessons learned. The full recording is available here.
Many thanks to Eden Munro (Project Officer – Assistive Technology Programme, Hackney Council), Kat Buckley (Senior Commissioning Officer – Learning Disabilities, Hackney Council and North East London CCG), and Winston Mullings (Associate User Researcher/Designer, Hackney Council) for presenting. The slides presented are available here.
Hackney AT Pilot Summary

Understanding Digital Inclusion in London
---
You may remember LOTI's crowdsourcing exercise earlier in the year to find out details about initiatives, projects and programmes of work undertaken in London to improve digital inclusion. We have since received 100 submissions!
As we shared in weeknote 20 of 2021, LOTI commissioned Will Bibby (an independent researcher) to go deeper into the information shared with us by borough officers and voluntary sector organisations. The research brief is available to read here.
Last week, Will shared a high-level summary of the 21 interviews with local authorities and 9 interviews with VCS organisations he has conducted to date. It was interesting to hear what he'd learned about the impact that the pandemic had on digital inclusion initiatives by way of pace of delivery and innovation within the sector. It was also insightful to learn more about the similarities between the approaches taken by different boroughs seeking to tackle digital exclusion. It was encouraging to see lots of sharing of resources and adaptations of tools that boroughs had shared in LOTI pitch-fests and Show & Tells.
Digital Inclusion Research Findings

This is still a work in progress. Over the coming weeks, we'll work with Will to turn these insights into a shortlist of recommendations for the LOTI community to take forward as part of our Digital Inclusion Innovation Programme (DIIP). For more information about DIIP, be sure to check out the project page here.
Coming up this week
---
'LOTI Turns Two' Anniversary Celebration, marking our community's achievements alongside the partners from the public, private and third sectors who have helped us along the way. We would be delighted if you could join us, with a glass of your preferred drink in hand. Please do RSVP here.
Holding a discovery workshop to explore potential approaches for supporting digitally excluded people residing in temporary accommodation (TA). If you're a London borough digital inclusion lead, temporary accommodation (TA)/ housing needs service managers or TA housing service provider, please do register to attend here.
For the latest on all things LOTI, follow us on Twitter.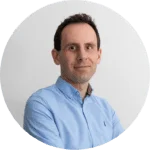 Eddie Copeland
12 July 2021 ·