Weeknote 34 of 2021
---
It's all change in the LOTI team!
Last week we welcomed Sophie Nelson as our new Digital Inclusion Projects Manager. Sophie will be working alongside Genta and Jay to deliver projects as part of the Digital Inclusion Innovation Programme.
This week, we're delighted to welcome another new face in the form of Sam Nutt. Sam is LOTI's new Researcher. He joins us from the OECD's Observatory of Public Sector Innovation, where he has researched and helped make sense of innovative practices taking place in governments all around the world.
…But we still have room for one more!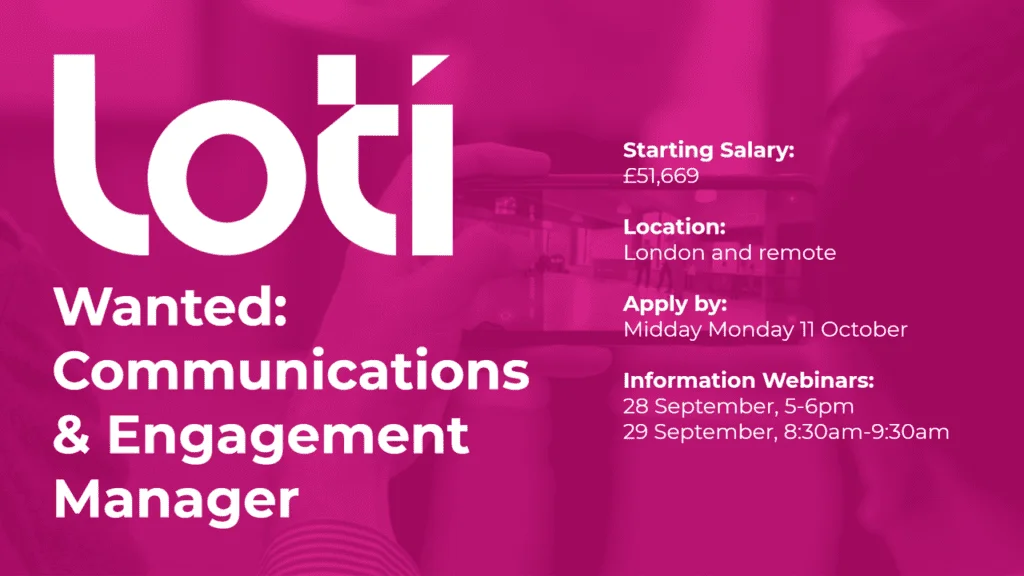 Today we're delighted to launch the recruitment for a Communications and Engagement Manager to join the LOTI team, following Onyeka's departure to (very exciting) pastures new. LOTI's success depends on having a strong brand and clear communications that explain the purpose of our work and inspire people to act. We also need strong partnerships and engagement with groups and organisations who can help inform and strengthen our activities. If you think you could help us with these things (and much more besides), check out all the details in this article. The deadline for applications is 11 October.
We're conscious that despite our best efforts to be transparent about our work, it's not always easy for someone to wrap their heads around what an organisation does. To that end, next week we're hosting two webinars for anyone considering applying for the role who'd first like to learn a bit more about what LOTI is and does. Sign up at the links below:
Webinar Tuesday 28 September, 5-6pm
Webinar Wednesday 29 September, 8:30am-9:30am
Future Workplace
---
Meanwhile, back to Sam, his first project with LOTI will be to kick off our Future Workplace research.
As Covid restrictions ease, London boroughs – like all organisations – are having to implement changes to their technologies, meeting formats, office spaces, staff policies and ways of working. These changes are needed to enable more sustainable forms of hybrid working following a year of enforced remote work for many staff. Yet it's clear that different boroughs are responding in a variety of ways based on the preferences of their elected members, leadership teams and individual teams and their staff. As a result, over the next two years, London local government will play host to a series of experiments of what works and what doesn't in the workplace. Through Sam's research, LOTI wants to proactively observe those experiments with a view to drawing conclusions about best practices on behalf of our whole community and thereby accelerate all boroughs' learning journey.
Catching up with our members
---
Last Wednesday we hosted our latest monthly catch-up with the main representatives from each LOTI borough. We began the session with a reminder of our OKRs – the objectives and key results that we'll be working on this quarter (15 July-14 October). You can view them here. It's an ambitious list of 27 measures, but all are important activities for contributing towards the goals in our year 3 strategy.
We also shared with boroughs details of our progress on a number of projects. This included an update on our discovery into how we might increase boroughs' access to data talent, for which we now have 33 suggestions for potential actions provided by our communities of data professionals. Later in the week, we started whittling down the list to the most promising suggestions with Camden's Sudip Trivedi, and Barnet's Yogita Popat.
Westminster Innovations
---
At the same all-member meeting, Aruj Haider and Sarah Williams from Westminster gave the first in what will become a regular series of presentations on borough innovations. They spoke about Westminster's ambitious plans for smart city developments that speak directly to addressing real citizen needs. They have also been working on developing the MyWestminster Digital Card, to make it easier for residents to find and access the services they need in a simple and seamless fashion. Their presentation prompted a good discussion about the benefits of having a product focus to digital innovation, but also the challenges of getting boroughs culturally and organisationally ready to adopt that kind of approach.
Digital, Data and Innovation Model
---
Finally, LOTI Fellow, Omid Shiraji, presented the latest developments with LOTI's Digital, Data and Innovation Capability Model. The model aims to address the problem that there is no openly available reference material that specifically describes all the different things boroughs need to do digital, data and innovation well. The model identifies 84 ingredients (capabilities) that boroughs would ideally have across Digital, Data and Innovation. 41 of those sit within Digital, 27 in Data and 16 in Innovation. On top of this model, we plan to hang common job descriptions, staff investment plans and salary benchmarking.
Eddie and Omid are now working on a plan to get a full MVP model designed and tested within a few sprints. More details to follow soon.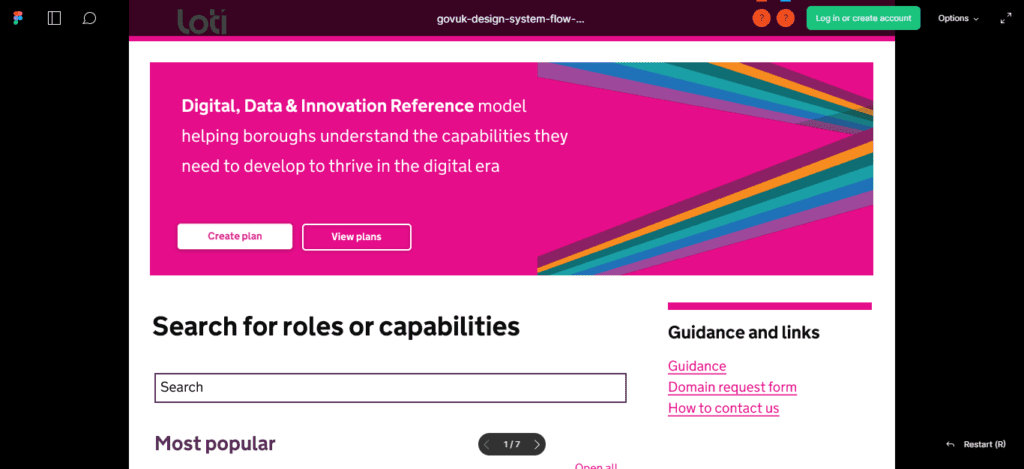 Digital Inclusion
---
Genta and Jay got (virtually) out and about to connect with others who are working on Digital Inclusion. Genta attended the LGA's Digital Inclusion Network, while Jay attended a session with representatives from the LGA, Greater Manchester ad West Midlands to discuss how LOTI's work on mapping digital exclusion might be used at a national level. Further workshops to get London boroughs and VCS organisations involved in LOTI's digital inclusion work will be published shortly.
Coming up this week
---
This week we'll be:
Getting Sam onboarded and up to speed on LOTI's activities and ways of working;
Hosting two sessions for our data communities to share ideas and learn about interesting developments from around the UK;
Completing the research phase of our discovery into cyber security measures that could support LOTI boroughs.
For all the latest on LOTI's activities, follow us on Twitter.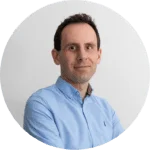 Eddie Copeland
20 September 2021 ·