Weeknote 35 of 2021
---
Future workplace
---
Last week we welcomed Sam Nutt to the team as LOTI's new Researcher. Sam's first task is to design and deliver our research into the Future Workplace, which he describes below:
"LOTI are starting a new strand of research on the Future Workplace for local government in London. With the disruption of the Covid-19 pandemic, as well as accelerating trends like digitisation, the workplace of tomorrow is arriving sooner than government organisations were anticipating. Whilst local government has dealt admirably with the urgent changes necessary to adapt to the Covid-19 crisis, for example with the transition to remote working, they are now trying to work out what they need to create the best organisations possible for this emerging future. 
This research will establish the common pain-points facing local government now, but also the common opportunities that boroughs have to build a better workplace than ever before. We see that boroughs are torn between the need to act urgently, their lack of time to discover what good practices exist elsewhere, and a need to solve pre-existing long-term problems. However, the window of time in which organisations are still malleable enough to be redesigned in the ways we might want is narrow, so we must act now but in anticipation of the future. Given these demands, and this opportunity, this research will support decision-makers by providing them with the relevant knowledge and tools to design and create the Future Workplace they want."
Look out for more details from Sam coming soon.
Multi-agency data sharing for safeguarding
---
On Tuesday, Jay attended a Show and Tell held by Policy in Practice and CC2i, in which they presented to London boroughs and other partners about MAST, a multi-agency data-sharing project led by Walsall Council. The project shares critical data for safeguarding between LAs, Fire, Police and the NHS. It:
Provides all agencies visibility of those who have interacted with partners 

Enables social workers to identify those who have multiple interactions and get in contact with the right safeguarding leads in those partner organisations

Reduces manual processes involved in safeguarding

Reduces the number of individual information sharing requests
The project is innovative in that it takes a minimal yet elegant approach to data sharing, with only the name, address, unique ID and agency contact shared with no case data passed through the system. It's a great example of the value of multi-agency data sharing with minimal risk and less complex information governance requirements.
There is an opportunity to replicate the project in London, building on existing and tested Information Sharing Agreements and using the same code.

A minimum of 3 LAs are required at a cost of £14k per partner
Data Sparks
---
On Wednesday, Eddie was pleased to find himself at an actual in-person event! The cause was the launch of Newham Sparks – an initiative championed Mayor Rokhsana Fiaz to demonstrate the borough's commitment to embracing data for local economic development and public service improvements. The conference was held in the remarkable surroundings of the Factory Project. It was chaired by LOTI Fellow, Omid Shiraji and featured a keynote from the remarkable Professor Sugata Mitra, the internationally renowned pioneer of "minimally invasive education" who won the TED Prize for his "Hole in the Wall" experiment, proving that children can be taught computers without any formal training.
Eddie Chaired a panel with:
Rae Potter: Head Teacher, Sarah Bonnell Comprehensive School for Girls, Newham.
Srin Madipalli: Technology Entrepreneur, Investor and founder of Accomable; a travel platform for people with disabilities, which he sold to Airbnb.
Jeff Thomas: Technology and Data investor, entrepreneur and co-founder of Digital Reef, CEO of the Tynton Group and Chair of UKCloud.
Shafina Vohra: Proponent of 'hands-on' learning, LEGO Innovation Studio Lead and Head of Faculty at London Design and Engineering UTC, Newham.
Charlene Hunter: Software developer and co-founder, Coding Black Females, a non-profit organisation supporting Black female developers in the tech world.
All agreed that data plays a central role in the life of organisations in every sector, but that grasping its full positive potential requires London to invest in developing skills. (On which note, LOTI is working on a discovery into exactly how London boroughs do that with their own workforce.)
From a LOTI perspective, we're delighted to see boroughs – and their elected members – really embracing and exploring the potential for digital and data innovation to help shape the way they work and their communities. We look forward to supporting many other initiatives like this one.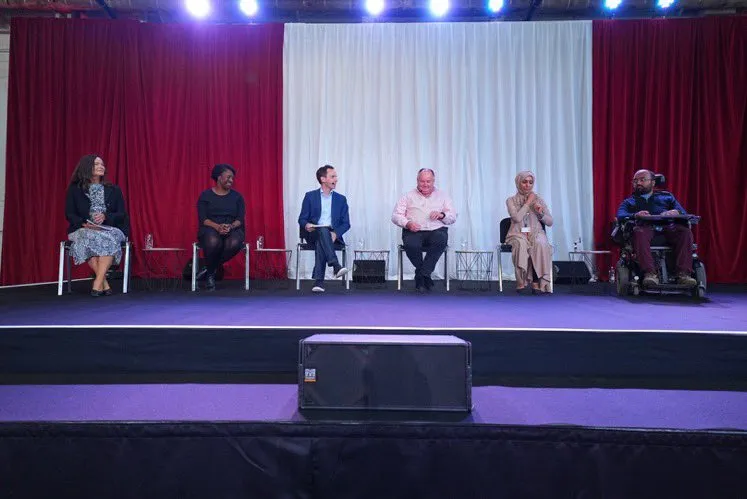 Dementia Carers
---
As part of our Digital Inclusion Innovation Programme, last week Genta spent time interviewing boroughs including Ealing, Lewisham, Westminster and Hammersmith and Fulham about our Dementia Carers project. We learned about their current work supporting people affected by dementia and their organisational priorities in this area. This week, we'll be holding a discovery workshop where we'd like to further explore potential areas of interest, understand existing borough relationships with dementia support organisations and ideate on potential digital solutions for better supporting dementia carers.
Coming up this week
---
The LOTI team is meeting to revisit its ways of working and team charter following the arrival of Sam and Sophie to the team;
We're running our dementia carers kick-off workshop with boroughs on Tuesday morning;
We're convening boroughs working on smart city projects to review the first cut of LOTI's guide to designing smart city projects, and exploring how we can help boroughs innovate in the smart city space more successfully.
We're reviewing the results of our cyber security discovery interviews with a view to making recommendations for a pilot with boroughs.
For all the latest on LOTI's activities, follow us on Twitter.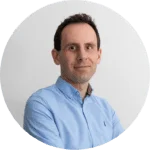 Eddie Copeland
27 September 2021 ·