Weeknote 43 of 2021
---
What we've been doing
---
Raising awareness of Social Tariffs
Data poverty – where an individual cannot afford a mobile data or a broadband connection – is a key aspect of digital exclusion. In response, a number of internet service providers offer cheaper tariffs to individuals receiving benefits. However, take-up has been low.
LOTI has therefore created a searchable list of social tariffs offered by broadband providers, and mobile packages offered by mobile operators. Our aim is to raise awareness of these offers amongst council practitioners working directly with residents who may be facing digital exclusion. Practitioners can use the resource to signpost eligible residents to the most appropriate packages available.
Access the list of social tariff broadband deals here
Access the list of mobile packages here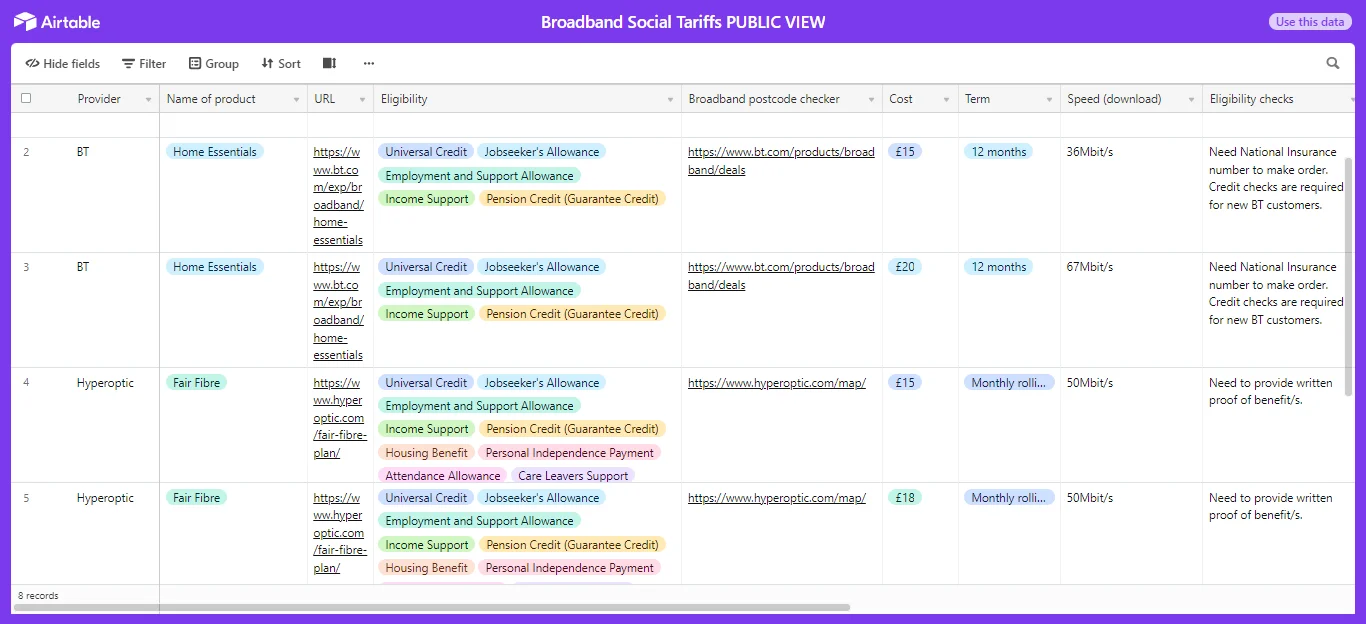 Using data to respond to Covid
LOTI and Barnet presented to the LARIA Autumn Webinar series: Routes to recovery – using data to build back better. Yogita Popat covered the creation of the insights team at Barnet and how this has established a new way of supporting the council to approach COVID recovery.
LOTI's Jay Saggar presented on the award-winning, multi-borough Mapping Digital Exclusion Project (involving Barnet, Brent, Kensington and Chelsea, Southwark and Westminster) as an example of an insights project initiated in light of the increased levels of digital exclusion caused by the pandemic. You can view the slides shared here.
Designing a pan-London data ethics process
LOTI has been running interviews with a variety of organisations to understand their different approaches to data ethics. This research will inform our Data Ethics project, first introduced in our Weeknote two weeks ago.
With the help of researcher Catherine Levin, we've conducted ten interviews. From UK local government, we've spoken to Camden, complementing our existing case studies on Brent and Essex Council respectively. We'll speak with Greater Manchester later this week. From the healthcare sector, we've interviewed NHSX's Centre for Data Collaboration and their AI Lab. We've also spoken with the Met Police's Ethics Board, and plan another conversation with a police body. Beyond the UK, we have two international cases: the City of Amsterdam who created an algorithm register, and members of the United States' CDO Council who created a Data Ethics Framework for the whole US Federal Government. On top of these cases, we've spoken to the Centre for Data Ethics and Innovation (CDEI) and Alan Turing Institute to get their perspective on the subject.
This research is timely, given the launch last week of the UK Algorithmic Transparency Standard by CDEI and the Cabinet Office. If you're interested in learning more about this Standard, our Researcher Sam Nutt used the LOTI Reading of the Week to summarise the key relevant points for government officials.
Spreading digital skills
On 15 December at 10am, we've arranged for Infosys to demonstrate Springboard, their digital learning platform which was launched in partnership with Brent Council. This session will support our project looking at how boroughs can best use social value provisions to support local digital inclusion initiatives. Please sign up for the event here.
Other bits in brief
We've been exploring how we can share standardised job descriptions and salary information for all current and emerging digital, data and innovation roles.
Dave Briggs visited LOTI to record a set of prototype videos for the LOTI Leadership Series.
We've arranged for an Information Governance expert to come and work with LOTI across all boroughs, MET police and other partners to complete and sign off 18 data-sharing agreements that will aid local public service delivery.
We're planning a promotional video and careers day to raise interest in working in local government data roles.
Coming up
---
Among other things, this week we'll be:
Meeting with all our members to plan our LOTI Away Day in January
Meeting with the London Environment Directors' Network (LEDNet) to finalise a joint design sprint to bring technology and environment teams together to explore solutions to net-zero targets.
Meeting with the LOTI Advisory panel to invite their thoughts on LOTI's future direction.
For all the latest news from LOTI, follow us on Twitter.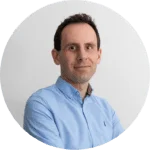 Eddie Copeland
7 December 2021 ·