Weeknote 5 of 2022
---
What we've been up to
---
Expanding the LOTI model to offer skills as service
Last week we met for our monthly catch-up with the main representatives of each LOTI borough. One of our key topics of conversation was the potential to expand the LOTI team to offer some skills as a service to boroughs.
Boroughs report that the difficulty of accessing sufficient talent in the fields of digital, technology, data and innovation is one of the greatest barriers preventing them from delivering on their goals. Better recruitment and skills development can help – and LOTI is doing considerable work on those fronts. Yet it seems clear that it's not realistic for every borough to have every skillset it wants in-house.
LOTI is therefore exploring how we might offer some high-demand roles as a service to boroughs. In the first instance, we propose starting with Service Designers – a critical role for councils wishing to behave more digitally. By using LOTI's brand, the opportunity to work with and get exposure to multiple London boroughs, and a commitment to funding training, we believe these would be compelling job roles for quality, experienced candidates. 
We'll be further developing this idea with our members in the coming weeks and will publish an update on our plans shortly.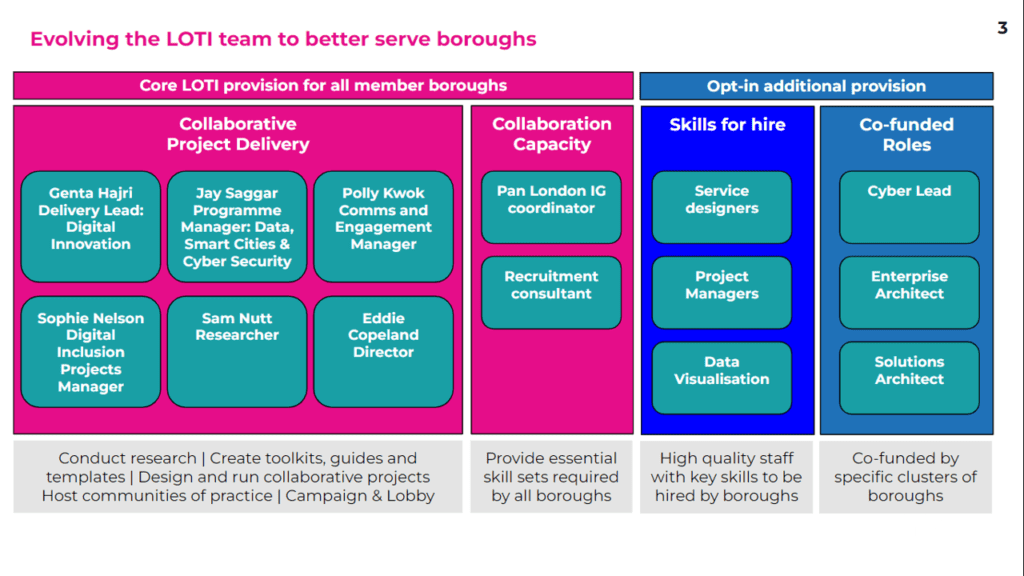 Data analytics in children's social care
We were delighted to welcome the Centre for Data Ethics and Innovation (CDEI) to run a workshop with LOTI members in which they shared their latest draft guidance on the ethics of using data analytics in children's services. The guidance is a practical resource for data practitioners aimed at enabling responsible innovation when using data for descriptive, diagnostic and predictive purposes.
There are opportunities for boroughs to further shape the guidance, and even to work with CDEI to test and apply it in their local context. Contact: Jessica (jessica.smith@cdei.gov.uk) and Ben (ben.kelly@cdei.gov.uk) for further details.
View the slides from the session.
Upcoming events
---
LOTI's looking forward to three upcoming sessions which may be of interest to both our members and other colleagues in the local government community:
Digital Skills Needs Assessment – 23 Feb
Southwark Council has developed a digital skills needs assessment tool to better coordinate digital skills support in the borough. Join us on Wednesday 23 February at 10:30am to learn more about the tool and how it's being used.
Register for the event here.
LOTI Data Careers Day – 1 March
As part of our work to support boroughs in recruiting hard-to-fill roles, LOTI will be holding a Data Careers day. It will be an online event that celebrates the benefits of working in a data role in local government and helps to demystify the work we do and the impact it has on individuals and communities.
Register for the event here. (And please do share this with anyone you know outside of the sector who's thinking about a local government data career!)
Hybrid Technologies for Inclusive Workplaces – 3 March
As local government moves to hybrid work, new technologies will increasingly shape how inclusive (or not) our workplaces can be. Join this LOTI webinar to explore how organisations can best approach inclusion in this new environment. With speakers from major technology companies like Microsoft, Google and Zoom, and leaders from within the public sector, this webinar is a unique chance to hear how you can do inclusion better in your organisation.
Register for the event here.
Coming up this week
---
This week among other things we'll be:
Reviewing various interesting proposals on how we might explore new digitally-enabled service models in social care.
Reviewing applications from freelance recruiters to select one individual or organisation to join us from next month to support our community.
Progressing plans to bring the LOTI community's skills and methods to support key policy areas including Net Zero targets and tackling rough sleeping.
For all the latest news from LOTI, follow us on Twitter.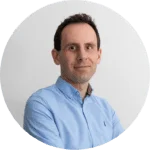 Eddie Copeland
15 February 2022 ·