Weeknote 7 of 2021
---
Cyber Resilience Plan for London
---
Last week we shared our first prototype for our Cyber Resilience Plan for the procurement of Internet of Things and Smart Cities technologies. The main purpose of which was to explore how we might best support local authorities to reduce, as well as manage, operational risks and liabilities of cyber-resilience during the procurement life-cycle.
There were six key findings in the plan:
Lack of a repeatable, continuous method to procure secure and resilient smart services
Resilience risks and liability exposure are not quantified consistently
Lack of centralised procurement strategy and governance consistent across boroughs and for smart city initiatives
Lack of method to assess supply-chain resilience measures proportionate to risks
Frameworks and standards are not necessarily relevant to local Governments
Performance measures against resilience and security are not defined and monitored
On Friday, we hosted a show & tell where Meha Shukla (Cyber Resilience & Cyber Security of Smart Streets Researcher, UCL) shared this initial prototype and responded to questions about our thinking to date. You can access the plan here, and the full recording of the session here.
Advice on funding digital access provisions for people with disabilities
---
Our avid weeknote readers may recall the two workshops we held with local authority officers to explore digital inclusion issues based on residents' increasing need to access education, work, training and social connections online. One of the main actions to come out of those workshops was a need for LOTI to support boroughs in understanding how best to use the provisions at their disposal to directly support and help fund local digital inclusion initiatives.
We reached out to the Disability Law Service who put together this guidance and the associated flow-diagram to help local authorities (based on the law as at 11 February 2021) to better understand their duties and powers that can be applied and adopted to fund provisions to enable digital access specifically for people living with disabilities. The full guidance is available on the Covid Recovery: Digital Inclusion project page, or directly here.
Guidance – Local Authority Duties And Powers To Fund Provisions To Enable Digital Access For Disabled People -.docx

Please be mindful that this guidance does not constitute legal advice and should not be relied on as such. Specific advice should be sought for specific circumstances. Also, please note that this guide does not consider grants that a local authority may choose to provide through its own revenue (per its policies) nor does it include mental health aftercare services which are funded jointly with NHS Clinical Commissioning Groups.
Coming up this week
---
This week, we'll be:
Meeting with members of the successful project teams to kick-off the two LOTI Covid Innovation Fund projects. To catch-up on which projects were successful, please read our latest blog.
Holding our latest meet-up for our network of Data Scientists in London boroughs to discuss next steps on the training and development programme in collaboration with the Office of National Statistics (ONS) Data Science Campus. You can find out more about the network and register to attend here.
Resuming work on our Covid Recovery: Community Resilience project, and sharing next steps at our next Show & Tell, which you can register to attend here.
For the daily download on all things LOTI, be sure to follow us on Twitter.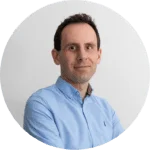 Eddie Copeland
22 February 2021 ·